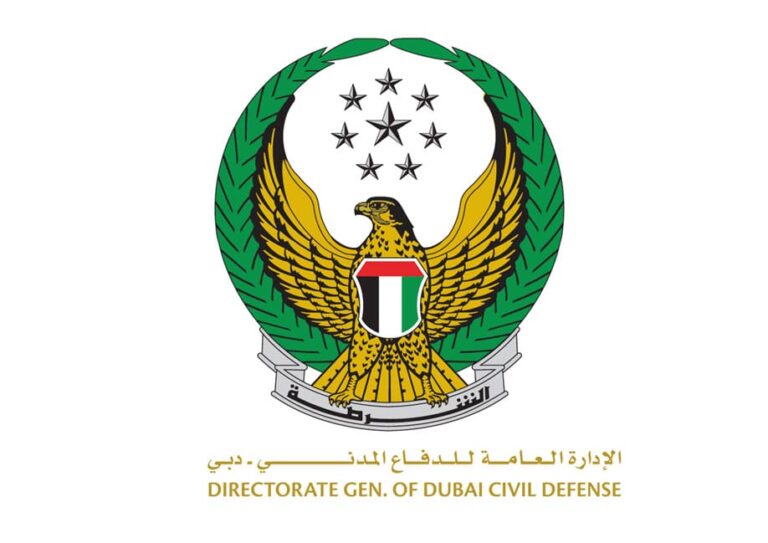 What is Dubai Civil Defense?
Dubai Civil Defense is the government organization responsible for fire safety in the emirate of Dubai, United Arab Emirates. It was established in 1963 as a division of the Dubai Police Force and became its own separate entity in 1983.
The agency is responsible for responding to fires, rescuing people from emergencies, and providing public education on fire safety. Its headquarters is in the Al Quoz Industrial Area 3 in Dubai. The agency is headed by Major General Rashid Thani Al Matrooshi, who has been its director-general since June 2015.
DCD's main responsibility is to protect life and property from fires, but it also provides a range of other services including rescuing people from road accidents and responding to medical emergencies.
DCD also has several specialized units such as an Urban Search and Rescue team, a hazmat team, and a boat unit. In recent years DCD has been involved in several high-profile rescues, including rescuing people from burning buildings and helping to evacuate residents during floods.
About Selva Group
Selva Group Company is one of the leading organizations in the field of civil defense and security services. It was established with the aim of providing comprehensive security solutions to its clients. We have a team of highly experienced and qualified professionals who are dedicated to their work and committed to providing the best possible services to our clients.
We offer a wide range of services including security guard services, event security, executive protection, CCTV surveillance, access control, and many more. Our Company has a vast network of clients across the UAE and has successfully completed many projects for them.
Why Do You Want Civil Defense?
To maintain the appropriate degree of security and safety in industrial plants, industries, and commercial buildings in Dubai, Dubai Civil Defense has played a significant role. Additionally, they manage rescue operations in a variety of catastrophic circumstances. The protection of public property and lives is Dubai Civil Defense's primary goal.
For the installation of fire alarm systems, smoke detector systems, sprinkler systems, and other safety systems required to obtain DCD permission from Dubai Civil Defense, the Dubai Approvals Team offers engineering solutions. The following are some other key areas where DCD Dubai can provide NOC:
-Area of the water supply.
-Layout in power.
-The layout of the HVAC and ventilation.
-A timetable for mechanical equipment.
-A power arrangement that shows where the meters are.
-Lighting design.
-Alarm for fire and plan for fighting it.
-LPG design.
-A grease interceptor for a restaurant or kitchen.
-Coordinated the final MEP Fix arrangement with the reflected ceiling plan.
-Loading plan.
-Diagram with a single line.
Obtaining permission from the zoning authority to post a hoarding board to inform customers, employees, and the public of the modifications being made is required if modifying the appearance of the office front is essential.
Sectors in Dubai Civil Defense
Governance and Strategy Sector
We are the organization to keep in mind for any approval service needs since the Selva group team will take care of all the requirements and details to obtain approval from Dubai Civil Defense. The General Administration's strategy must be prepared and developed as part of the Dubai Government and Ministry of Interior's vision for the future.
The Sector of Governance and Strategy is also tasked with implementing excellence and quality systems throughout the General Administration and its other formations, as well as participating in local and federal excellence awards, to achieve strategic goals and ensure that all departments and formations are committed to the mission.
In addition, Civil Defense is committed to maintaining open and transparent communication channels with its clients. To this end, it supports media connectivity and collaborates with various public and private organizations as well as other community segments to develop its digital tools and fields.
Director General Office
Tasks:
The purpose of the position is to provide all administrative and organizational services, perform office duties, and ensure that all departments and formations are carrying out directives and orders issued by a relevant higher authority in a more cohesive manner to ensure that tasks are completed in the most suitable manner.
By turning on the monitoring function, quickening the follow-up process, and assessing the circumstances at each formation, reports including various requests and issues are brought to the attention of H.H. the Director-General, who is then asked to take the necessary action.
Strategy and Future Department
According to DCD's new organizational structure, the Strategy and Future department is tasked with designing a methodology for strategic planning, creating unique initiatives and programs to improve core and auxiliary operations, and creating manuals, work regulations, and procedures.
To ensure that the culture of service excellence is upheld, the department also oversees the process of establishing strategic and operational plans, priorities, and measurement tools, as well as the implementation of quality systems, institutional development performance requirements, and models, as well as government excellence and services.
Department of Monitoring and Inspection
the Ministry of Interior (MOI), Dubai Government, and Dubai Civil Defense work regulating rules and policies are complied with, in accordance with a pattern that contributes to ensuring daily activities and operations are smoothly carried out through ongoing surveillance assuring best strategies, which guarantee sustenance. This responsibility is taken on by the Monitoring and Inspection Department (MID).
Government Communication Department
Government Communication Department (GCD) works tirelessly to maintain open and transparent channels of communication between Civil Defense and its esteemed customers.
It also assumes responsibility for developing and implementing an integrated strategy for internal and external communication in accordance with guidelines from Dubai Government Communication Office.
To support DCD's policies, programs, and strategic plan, the department also investigates potential areas of media cooperation and partnership with other public and private entities.
To do this, it organizes events and initiatives, conducts various media activities, monitors the implementation of institutional identity, and develops and manages the website and social media channel content in collaboration with other departments.
Fire & Rescue Sector
The sector oversees fire and rescue operations throughout the Dubai emirate, as well as developing and operating plans for technical equipment and human resources and always ensuring their readiness.
It also makes use of the most up-to-date digital technologies in accordance with international competitiveness standards to ensure that the best fire and rescue applications are efficiently and effectively accomplished.
Considering an analysis of the needs of reality and in accordance with a vision for future reshaping, the sector also assumes responsibility for the geographical distribution of fire stations to satisfy the safety standards in the Dubai emirate. Additionally, does a very competent and innovative job of running the smart electronic (Command and Control) room.
Central Operations Department
The General Directorate's jurisdiction and organizational structures entrust the central operations department with the responsibility of creating plans for operations in the emirate, providing locative maps and related information, setting up communication devices, outfitting central and subsidiary operating rooms, working to maintain their development, declaring their readiness to receive calls, and ensuring an immediate response to those calls. Achieving command and control in the management of fire events requires leading and overseeing all fire and rescue teams and units.
Department of Marine Fire and Rescue
Tasks for the Department of Marine Fire and Rescue Centre on carrying out DCD's specialized mission in putting out marine fire incidents in collaboration with other relevant entities, supplying and outfitting marine firefighting boats with all necessary apparatuses and equipment, monitoring the process of putting training programs related to marine fire and rescue activities into action, and protecting vessels and dry docks.
Technical Affairs Department
In addition to applying the highest international quality standards when selecting vehicles, machinery, equipment, and devices for specialized civil defense services, the Technical Affairs Department ensures the readiness of vehicles, firefighting boats, specialized vehicles, mechanical machines, and supporting equipment, round-the-clock, do maintenance, and repair, following the best technical systems approved globally, with specific timetables for each vehicle or equipment.
Fire Stations Affairs Department
The duties of the Fire Stations Affairs Department center on giving assistance and credit, enhancing the station's performance, and ensuring that higher management's directives and tasks are carried out.
To this end, they provide trained teams in the fields of firefighting and rescue, ensure prompt response to calls regarding accidents in their areas of expertise, and provide equipment, vehicles, firefighting devices, and all other necessary technical and logistical support.
Fire Safety and Protection Sector
Assuring that civilians' safety is protected, property and the nation's wealth are preserved during normal and emergency times includes monitoring the implementation of safety measures in residential, commercial, and industrial buildings, as well as applying the most recent preventive and precautionary methods permitting risks management and awareness dissemination across society segments.
Make that the particular licensing and renewal requirements for public and private enterprises are followed as well. Additionally, the sector commits to implementing offline and online strategies and initiatives to raise fire risk prevention knowledge and promote safe behavior across all community sectors.
The sector also commits to implementing offline and online plans and initiatives to improve preventative knowledge and promote safe behavior across various community sectors about fire dangers and prevention measures.
Preventive protection Department
The department oversees monitoring the implementation of safety measures in residential, commercial, and industrial buildings as well as their development in compliance with necessary efficiency and effectiveness criteria.
The agency is also in charge of issuing licenses to new businesses or renewing those that already have them after confirming that they comply with the applicable standards.
To make sure that safety and security measures are in place, the preventive safety department also performs scheduled and unexpected inspections on various businesses and companies.
Civil Protection Department
The department oversees the creation and execution of preventative awareness strategies and programs that are directed at various personnel in the manufacturing, marketing, services-providing, educational, and health sectors, as well as community organizations and the public.
guaranteeing the continued use of effective preventive and precautionary measures that ensure the avoidance of dangers, the protection of civilians and their safety, and the preservation of national wealth and property in a variety of situations, everywhere and whenever. working continuously to approve the processes and put them into practice.
Smart Services Sector
In accordance with Dubai Strategy 2021, which aims to achieve global leadership in smart services, the sector is tasked with developing and implementing plans and programs for smart Government operations and services.
It also oversees the management of cloud applications, ensures information security readiness and safety, and ensures the sustainability of devices and operating technologies.
The formulation and implementation of standards, rules, and future development plans for electronic and smart digital transactions is another issue that the sector of smart services is addressing to help clients complete their transactions properly and on time.
One of the primary pillars of public safety at all buildings and institutions in the emirate of Dubai, the sector also oversees smart systems initiatives designed to monitor electronically secured facilities.
Communications System Department
The department's primary responsibilities include providing the General-Directorate and its formations with information technology systems, programs, electronic services, and communication services;
Securing the information network; providing electronic services to employees and customers; working to update electronic programs to keep up with developments in the field of civil defense; and supervising wireless network services, approving the quality, setting standards, and infrastructure.
Smart Systems Department
The Smart Systems Department is charged with overseeing the delivery of an integrated system of smart services to the public in its various segments in accordance with the best global information and communication technology practices, while also providing thorough operational support in line with the Dubai Smart Government's overall strategy.
To fulfill these objectives, Dubai Civil Defense introduced a variety of apps that cater to the needs of all users, guaranteeing 24/7 direct and simple communication channels in order to carry out all transactions remotely.
Information Technology Department
This division oversees meeting all technical system, software, and electronic security requirements for civil defense and providing technical assistance to every employee.
It oversees designing technical systems and applications, assuring their maintenance to enhance workflow, and providing studies, suggestions, specifications, and contracts for information technology and technical applications. It is also in charge of maintaining networks and their security.
Resources and Supportive Services Actor
The sector takes on the responsibility of providing various services, and resources, and needs to be deemed necessary to ensure work results are of high quality and that the main and supporting operations are carried out appropriately.
The sector also oversees the process of setting plans and implementing main operations and projects to be carried out by various departments, including those in charge of training and performance, financial affairs, human resources, services, and supplies.
Other responsibilities of the sector include ensuring that work procedures and policies are followed, that financial affairs are organized in the most effective and efficient way possible, that the needs of various departments, sections, and offices are met, and that effective communication programs are designed, developed, and put into place while being closely monitored.
Financial Affairs Department
In accordance with the Ministry of Interior's and the Civil Defense Leadership's designated authorities, this Department is responsible for planning, monitoring, and carrying out the estimated budgets for the Directorate General of Dubai Civil Defense's operations.
Additionally, it works to put into practice the authorized financial policies, processes, and procedures; follow up on and submit yearly expense reports; create final accounts; and conduct research to provide the required recommendations for Dubai Civil Defense's self-sufficiency.
Human Resources Department
To support the achievement of the strategic objectives, this department focuses on developing qualified personnel in the field of civil defense, providing human resources in accordance with the needs and organizational structures of the General-Directorate, and monitoring employee performance evaluations. It also studies the budget for human resources.
Additionally, it oversees the affairs of the human resources department, strengthens organizational capacities, and ensures that the essential skills are enabled, attracted to, and qualified to meet present and future difficulties.
Services and Supplies Department
Tasks:
– Create the necessary plans for GHQ's and its subordinate formations' administrative concerns.
– The Department of Services and Supplies acquires the materials in accordance with the orders it has received from other departments and their actual needs.
– It also offers and oversees the delivery of all public services, including the organization of offices, planting work, and facility cleaning in line with authorized administrative plans.
Civil Defense Training Department
The primary responsibility of the Civil Defense Academy is to develop human capital to increase employees' functional efficiency, within an integrated framework that includes current and future programs and plans.
To meet the goals of the Ministry of Interior and the Dubai Government Human Resources department while maintaining a path with varying challenges. This is because training always results in the transfer of technical and practical knowledge, empowering the employees.
The Process 
If you want to carry out any construction, renovation, or demolition works in Dubai, you need to obtain approval from the Dubai Civil Defense (DCD). This approval is required by law and ensures that your project complies with the UAE's fire and life safety code.
The process for gaining Dubai Civil Defense approval is as follows:
Apply the form to the DCD. This form can be obtained from their website or from your local municipality office.
The DCD will assess your application and may request additional information or documents.
Once your application is complete, the DCD will conduct an on-site inspection of your premises.
If everything is in order, the DCD will issue you with an approval certificate which must be displayed at your site during construction works.
Types of Projects That Require DCDA
There are many types of projects that require Dubai Civil Defense approval to obtain a permit. Some of these projects include:
-Buildings over 24 meters in height
-Buildings with special uses, such as hospitals, schools, and high-rise office buildings
-Buildings with more than 10,000 square meters of total floor area
-Industrial facilities
-Warehouses and storage facilities
-Electric power plants
-Water treatment plants
-Sewage treatment plants
Benefits of Achieving DCDA
Achieving Dubai Civil Defense approval comes with several benefits, including but not limited to:
-Improved fire safety for buildings and occupants
-Greater peace of mind for building owners, managers, and tenants
-Reduced insurance premiums
-Potential for increased rental income
For more information on the benefits of achieving Dubai Civil Defense approval, please contact us.
Who Is Eligible for DCDA?
Dubai Civil Defense approval is required for any construction, modification, or repair project that affects the fire safety of a building. This includes projects that add or alter fire-rated walls, doors, or windows; install or upgrade sprinkler systems; and make changes to the building's electrical, plumbing, or gas systems.
To be eligible for Dubai Civil Defense approval, you must submit a complete application package that includes:
A completed application forms.
Drawings and specifications of the proposed work
A fee payment
Drawings and specifications must be sealed by a professional engineer licensed in the UAE.
Guidelines When Obtaining DCDA
To obtain Dubai Civil Defense approval, there are certain guidelines and requirements that must be met. First, the applicant must submit a completed application form along with all required supporting documents.
These include a No Objection Certificate from the competent authorities, fire safety drawings, and a one-time fee payment. The application will then be reviewed by the Dubai Civil Defense team to ensure compliance with all regulations.
Once approved, the applicant will receive a certificate of occupancy which allows for the construction or operation of the building in question. Approval by Dubai Civil Defense is not easy to obtain and requires a company to meet high safety standards.
It is a testament to Selva Group's commitment to ensuring the safety of its clients. The approval also means that customers who choose Selva Group can have peace of mind knowing that the company has met the rigorous safety standards set forth by Dubai Civil Defense.
This builds trust between customers and us, which is essential in any business partnership. Furthermore, this approval sets us apart from our competitors and highlights our dedication to providing top-quality services while maintaining high levels of safety.
It positions us as a reliable and trustworthy partner for businesses looking for fire protection solutions in Dubai. Obtaining approval from Dubai Civil Defense is an impressive feat for any company operating in the UAE market. For Selva Group, it showcases their unwavering commitment to delivering exceptional services while prioritizing customer safety above all else.