Selva Groups Manufacturers and  Distributors for Nitrile Industrial Gloves in UAE. Our Manufacturing Plant has located in India, Chennai.
SELVA Group has a strong foundation on Quality and Right First Time principles
CE Certification
Certified ISO 13485:2003 Standards
USFDA 510k for its products
Audited by USFDA during Dec 2012 and successful
Having manufacturing facility at MEPZ SEZ(Special Economic Zone), in Chennai India
SELVA Group is run by professionals who head the Quality & Operations.
As a Medical device manufacturers team of Professionally Qualified / Experienced Heads are empowered to do their role.
 Well trained team with  expertise in Process Validation , Process Control, Continuous improvements.
 5S and other Quality tools are consistently followed.
13 Inch Nitrile Flock Line Gloves
"Nitrile Unlined Powder Free Industrial Gloves Features"
High-performance Nitrile (Premium Acrylonitrile Butadiene Rubber) compound provides an outstanding chemical resistance and strength combination. 
Offers superior snag, puncture, and abrasion protection over rubber or neoprene gloves.
High levels of flexibility, comfort, and dexterity.
Won't swell, weaken or degrade, and does not promote contact dermatitis.
The Raised Diamond pattern palm and fingers for better-sustained grip in wet and oily environments.
Silicone,  Wax, and Protein Free.
Handling Food Products
Cotton flock-lining offers added comfort and better absorption of perspiration
Reusable and waterproof
18 Inch Long Nitrile Unlined Gloves – 22 mil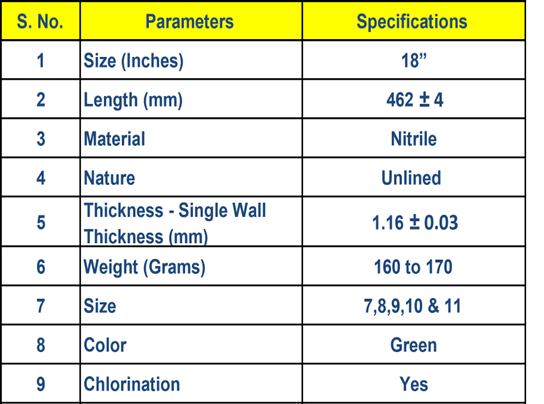 Testing  / Printing
100%  Air leak testing
Well trained operator used for inspections
Gloves printing as per the requirement
Ceramic Former
High quality  Ceramic  Former imported from Malaysia
Raised Diamond  Pattern
Mild texture Finish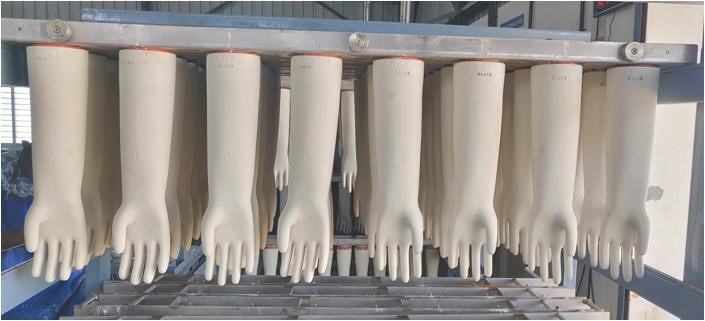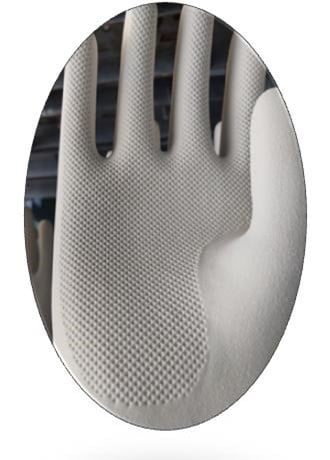 Dipping
Specialized  batch  Dipping  Machine with Industrial gloves manufacturing
Automatic Dipping  & Tilting with PLC Controller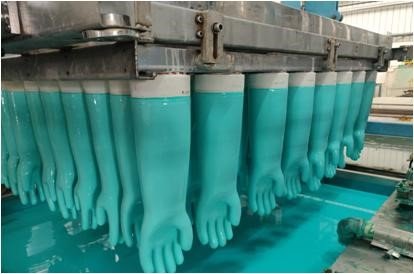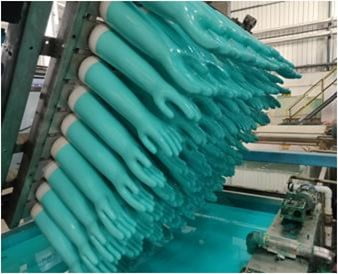 For Handling Pesticides & Chemical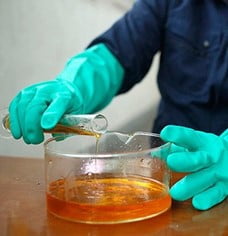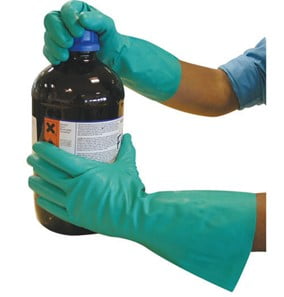 For Housekeeping Services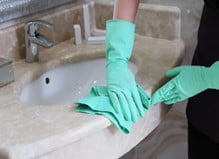 For Automotive, Assembly, Machine & Aircraft Maintenance