Selva Group is a leading provider of curtain cleaning services in the UAE. With a focus on quality and customer satisfaction, we have become the go-to choose for curtain cleaning in the UAE.
Our team of highly trained and experienced professionals use only the latest techniques and equipment to ensure that your curtains are spotless and free of any dirt, dust, or stains. We also offer a wide range of other cleaning services, including upholstery cleaning, carpet cleaning, and window cleaning.
Whether you're looking for a one-time deep clean or a regular maintenance schedule, Selva Group can tailor a plan to suit your needs. Contact us today to learn more about our curtain cleaning services or to request a free quote.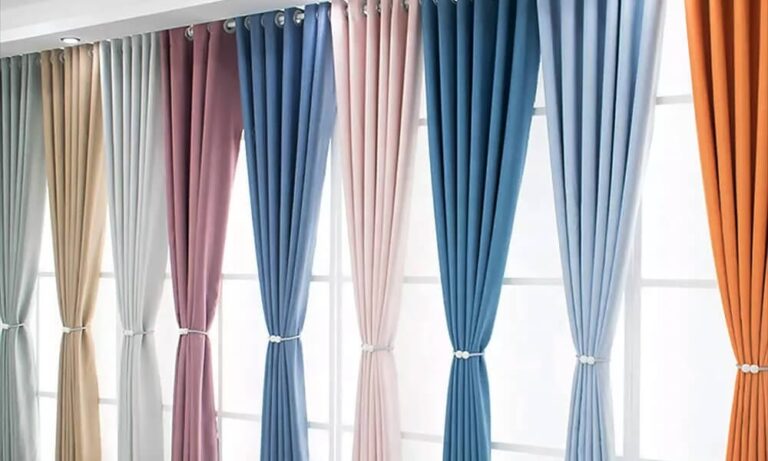 What are Deep Cleaning Curtains?
Deep cleaning curtains is a process of using specialized equipment and solutions to clean all the nooks and crannies in your drapery. This type of cleaning is recommended at least once a year to remove any build-up of dirt, dust, pollen, and other allergens that can cause problems for people with allergies or asthma. Deep cleaning also helps to remove any mold or mildew that may be present on your curtains.
Curtains Deep Cleaning – Checklist
Before we dive into the checklist for curtains deep cleaning, it's important to note that different types of curtains require different cleaning methods. Always check the care label on your curtains before proceeding with any cleaning method.
The first step in curtains deep cleaning is to remove any dust or debris using a handheld vacuum or a brush attachment to your regular vacuum. Make sure to get all areas of the curtain, including the pleats and folds.
Next, spot-clean any stains using a gentle fabric cleaner that is safe for use on your specific type of curtains. Be sure to test the cleaner on an inconspicuous area first to ensure it doesn't cause discoloration or damage.
If your curtains are machine washable, follow the manufacturer's instructions for washing and drying. For non-washable curtains, consider hiring a professional upholstery cleaner who specializes in drapery cleaning.
Don't forget about the hardware! Dust and clean all rods, hooks, and brackets before rehanging your freshly cleaned curtains.
Once everything is clean and dry, rehang your beautiful curtains and enjoy their renewed freshness! By following this checklist for curtain deep cleaning regularly every few months or so you'll be able to keep them looking great year-round.
Our Curtain Cleaning Services
Your curtains will be washed with the utmost precision. Through the services we provide, we hope to completely satisfy you. With us, you can be guaranteed to get professional curtain cleaning services at a low cost.
Under the direction of a skilled laundry guy, curtains are cleaned in a state-of-the-art curtain laundry facility. After treatment, curtains are picked up and returned to the purchaser.
Limitation:
In-home cleaning services are not offered as part of this service.
Dry Cleaning of curtains
Customers can get thorough & deep cleaning solutions from Curtain's dry-cleaning service. We thoroughly clean the curtain using industrial machinery, press it under the proper temperature, and then steam and press it again before delivering it to the customer on a hanger. However, due to the need for powerful equipment, this service is not offered for on-site cleaning services.
Curtain Washing
Customers looking for a very affordable way to maintain the cleanliness of their curtains on their own are the target audience for the curtain-washing pricing service. Using commercial cleaning equipment, we offer extensive cleaning services at our facility and deliver curtains to consumers. Customers who can apply for steam & pressing operations independently or whose curtains don't need pressing are the ideal candidates for service.
Limitation:
In-home cleaning services are not offered as part of this service.
The service does not include steaming or pressing.
Curtain Ironing
If your curtain has already been cleaned, all that's left to do is iron it. No matter if the order is for home curtain ironing or hotel laundry pressing, our facilities can manage tiny to large size curtains.
Limitation:
In-home cleaning services are not offered as part of this service.
Curtain Steaming
consumers who use our hotel laundry services and domestic consumers are the pickiest. 99% of germs, bacteria, and fungus are eliminated from the curtains during the steaming process performed by our professional, leaving the curtains pressed and hygienic.
Additionally, this service is offered for both laundry and in-home curtain services.
Curtain Alteration
One-stop shopping is what we strive to offer to our clients. A curtain alteration service offers a fix for replacing curtain trim or adjusting the curtains' length or width. Both commercial and residential customers can use the service.
Limitation:
There is no in-home service for this product.
Curtain Installation
We offer curtain installation & dismantling services on demand at the most affordable pricing to meet the needs of our customers. Both commercial and residential users can use the service.
In-Home Curtain Services
We also offer curtain steam pressing services in your home; however, we don't advise on-site or in-home deep cleaning services.
Features of the Service
Best price promise
high caliber
rapid response
Detailed cleaning service
Efficiency
containing cutting-edge technologies
Little disruption
Effortless services
Safe and non-harmful therapy
Professional cleaners with training
Free Estimate
Scope of the Service
Upholstery Cleaning, Initial Clean Up, Deep Cleaning, Sparkle Clean, Carpet Supply & Installation, Containment Area Cleaning, Carpet Cleaning, Dust Removal, Wet Cleaning, Residential, Commercial, and Industry-Specific Cleaning, Carpet Cleaning, Curtain Cleaning, Mattress Cleaning, Rug Cleaning, and Sofa Cleaning, Upholstery Cleaning, Fabric Sofa & Chair Cleaning.
Benefits!
There are many benefits of opting for professional curtains deep cleaning services for your curtains. Perhaps the most obvious benefit is that it will save you time and effort. If you were to try to clean your curtains yourself, it would likely take several hours and a lot of elbow grease – not to mention the risk of damaging your delicate fabrics.
When you hire a professional curtain cleaning company, they will have the necessary equipment and expertise to get your curtains looking like new again. They will also be able to clean hard-to-reach areas, such as the tops of windows or skirting boards. In addition, professional cleaners will often use eco-friendly products, which are better for both your health and the environment.
Our Unique and Specialized Cleaning Methods
As one of the leading curtains deep cleaning service providers, Selva Group employs a team of highly trained and experienced professionals who use the latest equipment and cleaning methods to get your curtains looking like new again.
Some of the unique and specialized methods used by Selva Group include:
A hot water extraction system that removes all dirt, dust, and stains from your curtains without damage or fading.
A dry-cleaning method that uses absolutely no water, so your curtains will be dry and ready to hang immediately after cleaning.
specialized curtain Sanitisation process that eliminates all bacteria, germs, and allergens from your curtains, leaving them fresh and healthy for you and your family.
Use biodegradable detergents and solutions that are safe for both your curtains and the environment.
At Selva Group, we strive to provide you with a top-notch curtains deep cleaning service that will leave your curtains looking like new again. We guarantee a quality job every time!
Step-by-Step Guide 
Deep curtain cleaning is an important part of keeping your curtains looking their best. While you can clean them yourself, it's best to leave this task to the professionals. That's where Selva Group comes in. We're the leading provider of deep curtain cleaning services, and we're here to help you get the job done right.
Here's a step-by-step guide to our deep curtain cleaning services:
Schedule a free consultation with one of our experts. We'll come to your home or office to assess your needs and provide you with a quote.
Once you've decided to use our services, we'll schedule a date and time for our team to come out and clean your curtains.
On the day of the cleaning, our team will arrive on time and get to work right away. We'll gently clean your curtains, paying special attention to any areas that are especially dirty or stained.
Once we're finished, we'll inspect your curtains to make sure they're looking their best. If you're happy with the results, we'll pack up and head out. If not, we'll work with you to make things right.
How to Choose the Best Curtain Cleaning Company?
If you are looking for a professional curtain cleaning company, there are a few things you should keep in mind. Here is a comprehensive guide to choosing the best curtains deep cleaning services:
First and foremost, you should always check the reviews of the company online before making your final decision. This will give you an idea about the quality of their services and whether they are worth your money.
Secondly, always ask for a free quotation from the company so that you can compare the prices before making your choice.
Thirdly, make sure that the company you choose offers a warranty on their work. This will ensure that you are covered in case something goes wrong with the cleaning process.
Always make sure to ask around for recommendations from your friends and family members who have used curtain cleaning services before. These people will be able to give you first-hand accounts of their experiences with different companies and help you make an informed decision.
Popular Curtains Cleaning Services 
If you are looking for a curtains deep cleaning service, then you should consider Selva Group. We offer a wide range of popular curtain-cleaning services that are sure to meet your needs and exceed your expectations.
Some of the most popular curtains cleaning services offered by Selva Group include:
Dry Cleaning:
This is a great option for those who want their curtains to look their best, but do not have the time or energy to wash them by hand. Our dry-cleaning services are gentle and effective, leaving your curtains looking crisp and clean.
Steam Cleaning:
This is an ideal option for those who want to remove tough stains from their curtains. Selva Group's steam cleaning services use powerful yet gentle cleaners to thoroughly remove tough stains from your curtains.
Spot Cleaning:
This is a great option for those who have small stains or spots on their curtains that they would like removed. Our spot-cleaning services are quick and easy and will leave your curtains looking like new.
Fabric Protection:
We also offer fabric protection services, which help to protect your curtains from stains and dirt. This is great for those who want to keep their curtains looking their best for longer periods of time.
Repairs:
If your curtains have any tears or other damages, then you can rely on Selva Group to help. We offer high-quality repair work that will help restore your curtains to their original condition.
Importance!
If you are looking for a reliable and professional team to deep clean your curtains, then look no further than Selva Group. We offer a comprehensive curtain cleaning service that will leave your curtains looking and smelling fresh and new. Here are just some of the reasons why you should choose us to deep clean your curtains:
Curtains can harbor dust, dirt, and other allergens that can cause respiratory problems or exacerbate existing allergies. A deep cleaning by a professional curtains deep cleaning service will remove these harmful substances and improve air quality in your home.
Curtains can also accumulate mold and mildew, which can cause musty odors and discoloration. Regular cleaning will help prevent the growth of mold and mildew and keep your curtains looking fresh and new.
In addition to improving air quality and preventing mold growth, deep cleaning your curtains will also extend their lifespan. Dirt and dust can act as abrasives, causing the fabric to wear down faster than it would otherwise. Regular cleaning will protect your investment and help your curtains last longer.
Professional curtains deep cleaners have the experience and knowledge necessary to clean your curtains properly and safely. They will use the appropriate cleaners and techniques for your specific type of fabric, ensuring that your curtains are not damaged during the process.
Selva Group provides a superior-quality deep cleaning service that is both affordable and convenient. Our experienced professionals will use the latest technology to give your curtains the best possible clean without damaging them in any way.
Different Curtain Fabric Types 
If you are looking for curtains for your home, there are a few things you should take into consideration. One important factor is the type of fabric the curtains are made from. Different fabrics require different types of care, so it is important to choose a fabric that is easy to care for and maintain.
Polyester
The most common type of fabric used for curtains is polyester. Polyester is a synthetic fabric that is wrinkle-resistant and easy to clean. It can be machine washed and dried, making it a low-maintenance option for busy households. However, polyester is not as durable as some other fabrics and may fade over time.
Linen
Linen is another popular choice for curtains. It is a natural fiber that is soft and smooth, making it very comfortable to the touch. Linen curtains can be either dry cleaned or machine washed, but they will need to be ironed after washing to regain their original shape. Linen curtains may also shrink slightly when wet, so it is important to take this into account when choosing your curtain size.
Silk
Silk is a luxurious fabric that has a beautiful sheen and feels wonderful to the touch. Silk curtains must be dry cleaned only to avoid damaging the delicate fibers. They are also one of the more expensive curtain fabrics on the market.
Cotton
Cotton is a versatile fabric that can be used for both casual and formal Curtains Deep Cleaning Services settings. Cotton curtains can be machine washed and dried, but they may need to be ironed after washing to create the desired look. Cotton is also known to be very durable and may last longer than other curtain fabrics.
Velvet
Velvet is a thick and luxurious fabric that can add an elegant feel to any room. It is also easy to clean as it can often be spot cleaned with a damp cloth. However, velvet curtains can become crushed and stained easily, so they require more care when handling them than some other materials.
One of the most important things you need to consider when choosing your curtain fabrics is how much time you are willing to put into taking care of them. Polyester, linen, and cotton all require minimal maintenance, but silk and velvet need more special attention for them to stay looking their best.