Dubai Development Authority Approval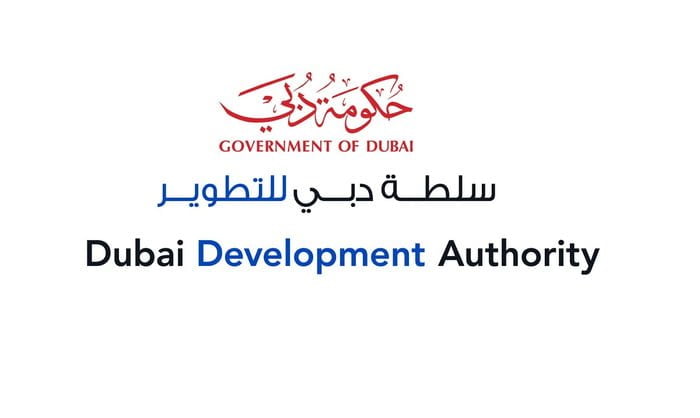 What is (DDA)?
The Dubai Development Authority (DDA) is the primary regulatory authority for development in the Emirate of Dubai. The DDA was established in May 2007 by His Highness Sheikh Mohammed bin Rashid Al Maktoum, Ruler of Dubai, to ensure the Emirate's development is in line with its vision and strategy.
The DDA's key responsibilities include regulating and approving all construction activity within Dubai; issuing permits for excavations, land reclamation, and demolition works; as well as ensuring all development projects comply with the Emirate's environmental protection laws.
To obtain a DDA Approval Certificate, developers must apply along with the required documentation to the DDA. Once approved, the developer will be issued a certificate which must be displayed at the project site.
What is DDA Approval?
DDA approval is required for any project that involves work on a public right-of-way, including but not limited to streets, sidewalks, and alleys. The DDA oversees the design and construction of all projects to ensure they meet the city's strict standards for safety and aesthetics.
Once a project has been approved by the DDA, a certificate of approval will be issued. This certificate must be prominently displayed at the job site during construction. Failure to do so may result in a fine.
About Selva Group
With the help of the Selva Group Team, obtain formal DDA permission for company operations and building permit procedures in Dubai. Our staff continually improves its offerings for clients in Dubai looking for DDA clearance.
For your benefit, we work with the Dubai Development Authority (DDA) to secure zoning permissions for master planning and building services. In Dubai, the government has established a well-organized structure for controlling the private sector and offers it substantial assistance.
Depending on the applicable governmental requirements, we actively apply for construction permit processes of every sort on your behalf whenever you need them. Our experience with the revised regulations allows us to expedite the zoning clearance process for new buildings and development in Dubai, a dynamic metropolis.
Why Choose DDA?
Main Services DDA Approval
Master Planning
We may begin working on the post-master plan permits after our experts have helped you obtain DDA approval for master plans. Although there are several types of zoning permission in Dubai, we have you covered. We pay special attention to the details since for our clients, this stage defines the course of their initiatives.
Before we submit the application, you are more than welcome to voice any worries. This is done for your assurance as well as the fact that once the master planning permission application has been approved by the DDA, it cannot be changed. If you need assistance obtaining permissions for any changes you want to make to master plans, please contact us.
Post-Master Plan Master Plan
Zoning Services
For master plans and building projects that fall within the purview of the DDA Dubai, Zoning Services DAT can assist you in obtaining the zoning approvals you need. For clients who are generating master plans or delivering building services, our goal is to keep a constant timetable.
We are fully aware of the passing of time and how crucial DDA clearance is to your initiatives. As a result, we act quickly and submit your application following a thorough evaluation procedure.
Services for Building Services.
Building Modification, and Fit-Out.
Building DDA Approvals
DAT may obtain DDA clearance for you before you start construction in Dubai. Our professionals may file applications for any specialized zoning clearance in Dubai, from the environment to architecture.
You could become aware that you need a building permit Procedure for alteration and design at various phases of development. We have years of expertise in obtaining a variety of building services and fit-out permit approvals. This enables our experts to promptly complete the approval procedure on behalf of the clients that rely on us.
Stages for Acquiring DDA Approval
There are four key stages for acquiring DDA approval:
Prepare a development application (DA) in accordance with the planning controls that apply to the land you wish to develop. Your DA must be accompanied by supporting documentation, including drawings and specifications of your proposed development.
Submit your DA to the local council or accredited certifier for assessment.
Once your DA has been assessed and deemed compliant with the DDA, you will be issued a construction certificate (CC). This CC authorizes you to commence construction work on your development.
Upon completion of construction, you will need to obtain an occupation certificate (OC) from the relevant authority before you can occupy or use your premises.
How to Apply for DDA Approval?
The DDA approval process may seem daunting, but it is relatively straightforward. Here are the steps you need to take to obtain a DDA certificate:
Collect the required documents. You will need to submit proof of your disability, as well as documentation from a licensed medical professional or health care provider.
Submit your application. You can apply online or in person at your local DDA office.
Await a decision. Once your application is received, it will be reviewed by a panel of experts. You should receive a decision within three months.
If approved, you will receive your DDA certificate. This certificate must be renewed every five years.
Benefits
There are many benefits to obtaining a DDA Approval Certificate, including:
A DDA Approval Certificate demonstrates compliance with the Disability Discrimination Act.
By displaying a DDA Approval Certificate, businesses can show that they have taken active measures to make their premises accessible for all customers and employees.
Accessible businesses are more likely to attract a wider range of customers, as well as talented employees who may have previously been excluded.
Accessibility can also boost morale among employees, as they feel valued and appreciated by their employer.
Obtaining a DDA Approval Certificate is good for business – both in terms of attracting new customers and creating a positive working environment.
Requirements Needed
To obtain a DDA approval certificate, you will need to submit a completed application form, as well as supporting documentation including:
* Your company's Certificate of Incorporation or business registration certificate
* A certified true copy of your company's latest memorandum and articles of association or equivalent constitutional documents
* A detailed description of your product or service
* A technical specification or blueprint of your product or service
* Samples of your product (if applicable)
* Details of any previous DDA compliance testing that has been carried out on your product or service.
Types of Development Projects Requiring a DDA Approval Certificate
There are four main types of development projects that require a DDA Approval Certificate:
New commercial developments
Significant alterations or additions to existing commercial buildings
The creation of new dwelling units within an existing commercial building (i.e. converting office space into residential apartments)
The conversion of an existing residential building into a commercial development (i.e. converting a house into a retail shop or office space)
If your project falls into one of the above categories, you will need to submit a DA application to the relevant planning authority and obtain approval from them before proceeding with your development.
Eligibility Criteria for Obtaining DDA Certificate
To obtain a DDA certificate, you must meet the following eligibility criteria:
-You must be the owner or occupier of the premises for which the certificate is being sought.
-The premises must be located within the designated DDA area.
-The premises must be used for commercial purposes.
-You must have complied with any relevant planning permission requirements.
If you meet all the above criteria, you can apply for a DDA certificate by completing an application form and submitting it to your local authority.
An example of an agreement that protects the customer:
The Contractor must abide by all applicable laws, rules, and regulations as well as any additional related requirements of the Authority that may be in effect at any given time.
For the Project's construction and safe operation, the Contractor shall assume all obligations.
The Contractor is responsible for ensuring that all subcontractors they employ adhere to the provisions of this agreement.
The Contractor accepts full responsibility for any dispute that might develop in relation to the project that is under the Authority's jurisdiction and agrees that any amounts or issues at issue in any proceedings will be binding only between the Contractor and not jeopardize, implicate, or incriminate the Authority. The Authority is an independent regulatory body with complete, autonomous, and sovereign Authority; it is not a body that arbitrates any disputes.
The contractor's construction work on the Project is governed by this agreement and the Authority's laws, rules, and regulations. In the case of any violation of the provisions of this agreement or any laws, rules, or regulations of the Authority, the Authority will employ its administrative authority to impose all applicable remedies, including eviction of the Contractor or revocation of the Contractor's permission.
Importance of DDA Approval
Obtaining a DDA Approval Certificate does not have to be an arduous task if you know what steps you need to take and make sure your documentation is accurate. Although the process can seem intimidating at first, once you understand exactly what documents are needed and where they should be sent, completing it will be much easier.
Overall, taking the time to obtain a DDA Approval Certificate provides significant protection for your business's data storage practices, so make sure that you do everything correctly to ensure that your organization is compliant with applicable laws.
The professionals at Selva Group Team have already studied the specific criteria of your DDA permission to completely remove any possibility of rejection. To make sure we are on the same page, we go over the application's category with you.
Clients frequently come to us for help with the building permit process in Dubai for design and modification as well as a fit-out permit. Due to unanticipated events, alterations are frequently needed during construction; DAT makes it simple for you to do so quickly.