Dubai Silicon Oasis Authority (DSOA) Approval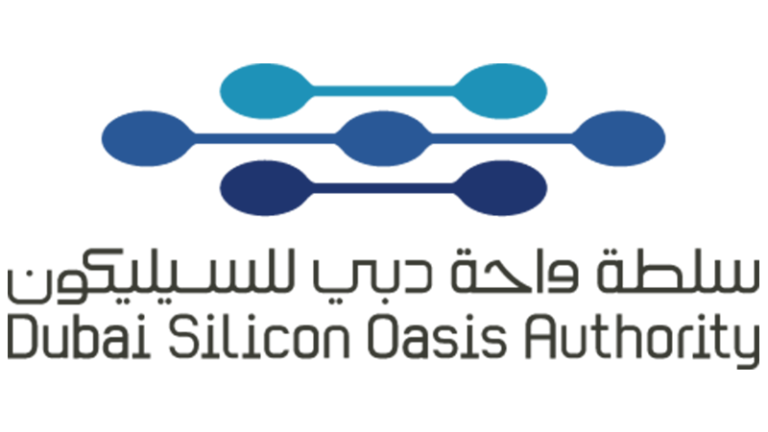 What is DSOA Approval?
The Dubai Silicon Oasis Authority (DSOA) is a government-owned free zone and technology park in the United Arab Emirates (UAE). The DSOA was established in 2004 with the goal of establishing the UAE as a leading global center for semiconductors and other high-tech industries.
The DSOA offers several benefits to companies that locate there, including 100% foreign ownership, zero percent corporate and personal income taxes, no customs duties, and a variety of incentives for R&D investment.
In addition, the DSOA provides world-class infrastructure and facilities, including state-of-the-art laboratories, test and assembly facilities, office space, and housing. To receive approval from the DSOA, companies must meet certain criteria.
First, they must be engaged in an approved activity within one of the DSOA's five target industries: semiconductors, electronics assembly, and packaging, MEMS/nanotechnologies, solar energy, or clean tech/environmental technologies.
Second, they must have a business plan that demonstrates their commitment to long-term growth in the UAE. They must demonstrate their financial viability and provide proof of adequate capitalization.
Once a company has met these criteria and received DSOA approval, they are able to apply for a trade license which will allow them to conduct business within the free zone.
About Selva Group
The premier engineering consultancy, Selva Group Dubai Approvals Team, offers a one-stop shop for all our client's engineering needs. For our clients, we offer consultancy services as well as Dubai approval services.
From the DSO Authority and other distinct Dubai agencies, like JAFZA, EMAAR, TRAKHEES, NAKHEEL, the Dubai municipality, etc. We have amassed many delighted customers thanks to our rapid and simple access to DSO Approval services.
To create a lasting image of our services, we are committed to going above and beyond the expectations of our customers.
Why Choose DSO Approval?
A district having DSO approval has several benefits and incentives. A high-tech company with DSO Approval has a Brobdingnagian chance of development and recognition.  Following are some justifications for setting up a firm in the DSO Approval area:
DSO Approval has all the modern amenities that a high-tech organization needs.
The buildings also include a sanitary water network, a fire suppression system, and an irrigation system.
The technical park serves as a gateway to the goals of billions of people.
Both taxes and business taxes are not levied by the technological park.
The technological park offers quick and affordable services for the E-business system.
There are clear and consistent rules throughout the technical park.
The licensing process at the technological park is straightforward, and business costs are modest.
Additionally quick is the staff visa application procedure.
What Does the DSO Approve?
We take all necessary precautions to secure a Fit Out Permit for You from the DSOA.
We will gather the client-provided documents and complete the necessary drawings.
Additionally, until the Fit-Out works are complete, and the Completion Certificate is granted, we will provide support to the Client.
Benefits of DSO include:
Advanced facilities are required for high-tech businesses.
A platform to be successful in global target markets.
Exempt from all taxes.
A quick and effective e-business system.
clear and consistent rules and laws.
Simple licensing procedures and cheap operational costs.
The speedy worker visa application procedure.
Necessary documents
An intent letter.
A copy of the manager's passport.
Acknowledgement of Freehold/Demesne.
The appliance kind was filled.
A copy of the workplace occupation contract, the unit deed, and the Doctor of Education.
Documents Necessary for DSO Approval
Original, Civil Defense-approved drawings are required.
A letter of appointment for the consultant contractor, signed by the tenant.
Current and anticipated Layouts.
A primary vehicle insurance policy and third-party coverage.
The building owner's homeowner's association's first notification letter.
DSOA.
The full name and address of the tenant.
Contract for leasing a unit.
From Tenant Side
Copy of a trade license, first.
A replica of the RERA (EJARI).
Approval from the property management, developer, building owner, or landlord.
The original letter appointing the contractor.
a copy of the abiding contract and the deed of transfer (if authorized by the holder of the deed of conveyance).
A NOC from the holder of the deed of conveyance, if applicable.
Drawings from the AS-BUILT CD.
DCD endorsement.
DSO drawings review fees ($15,000 DHS mini or $66,000 per square foot, depending on the tenancy).
The Contractor All Risk Policy (CAR).
From Contractor Side
Application completed.
Letter of job acceptance.
CD-based soft copy.
A copy of a trade license.
describe the task scope and schedule.
All sketches (well-examined and self-signed) in the sequence specified.
Civil DSO Approval
Key plan
Current architectural design.
Proposed layout for a building.
Layout of flooring materials suggested.
Plan for the ceiling.
Proposed ceiling arrangement with mirrors.
The planned furniture configuration for this item.
DSO Approval for Mechanical
The current HVAC designs.
The suggested HVAC designs.
The mechanical component of the fireplace.
The suggested mechanical gadget.
The current drainage and water systems (only for the restaurant).
The proposed drainage and water systems (only for the restaurant).
DSO Approval for Electrical
The anticipated and actual load schedule.
The current lighting designs.
A suggested lighting scheme that includes circuit types and their dB names.
The current power structure.
The suggested Power arrangement.
The location of smoke detectors today.
A proposed configuration for smoke detectors.
Current emergency + exit configuration.
The suggested emergency and exit configuration.
The power arrangement and the piece of furniture were synchronized.
Who can Apply for DSOA Approval?
To apply for Dubai Silicon Oasis Authority (DSOA) approval, you must first be a registered company in the UAE. Once you are registered, you can then fill out an online application form which will be assessed by the DSOA.
If your application is approved, you will be granted a DSOA certificate which you can use to open a bank account and apply for visas.
How to Apply for DSOA Approval?
If you wish to set up a business in Dubai Silicon Oasis (DSO), you will need to apply for DSOA approval. The Dubai Silicon Oasis Authority is the regulatory body responsible for approving businesses in the free zone.
To apply for DSOA approval, you will need to submit the following documents:
Application form:
You can download the application form from the DSOA website. Once you have completed the form, you will need to submit it along with the other required documents.
Business plan:
A business plan is required to assess your proposed business idea. It should include information on your company's objectives, products and services, target market, marketing and sales strategy, financial projections, and management team.
Feasibility study:
A feasibility study is required to assess the viability of your proposed business idea. It should include information on your company's market research, target market analysis, competition analysis, and marketing and sales strategy.
Financial projections:
Financial projections are required to assess your company's financial viability. They should include information on your company's start-up costs, revenue forecasts, and expense budgets.
Process of Obtaining DSOA Approval
The Dubai Silicon Oasis Authority (DSOA) is the governing body responsible for the regulation and development of the Dubai Silicon Oasis (DSO), a free zone technology park.
The DSOA provides an enabling environment for companies operating in the park to thrive and compete in global markets. To obtain DSOA approval, companies must first apply along with the required supporting documents.
The DSOA conducts a review of the application to ensure that all requirements are met. Once the review is complete, the DSOA will provide written approval for the company to operate in the park.
Benefits of DSOA Approval
There are many benefits of DSOA approval, including:
-DSOA approval ensures that your project complies with all the necessary regulations and standards
-It provides a level of quality assurance for your project.
-DSOA approval can help you obtain financing for your project.
-It can also help you market your project to potential customers or investors.
Risks associated with not getting DSOA Approval
Not getting DSOA approval can come with a few risks. One risk is that you may not be able to get your business up and running as quickly as you'd like. The process of getting DSOA approval can take some time, so if you're not approved right away, it could delay your start date.
Another risk is that you may not be able to operate your business in the way you intended. The DSOA has guidelines in place for businesses operating within the Silicon Oasis, and if you don't follow these guidelines, your business could be shut down.
Not having DSOA approval could make it difficult to get funding for your business. Many investors will only invest in businesses that have been approved by the DSOA, so not having this approval could make it harder to get the money you need to start or grow your company.
Application Fee and Timeline
The Dubai Silicon Oasis Authority (DSOA) is the governing body responsible for the development and regulation of Dubai Silicon Oasis (DSO), a free zone technology park.
Application Fee
The non-refundable application fee for DSOA approval is AED 10,000. This fee is payable via bank transfer or credit card at the time of application.
Timeline
Once your application and fee have been submitted, you can expect to receive a response from the DSOA within 4-6 weeks. If your application is approved, you will be required to pay the one-time registration fee of AED 50,000 and sign a lease agreement with Dubai Silicon Oasis prior to commencing business operations.
Please note that all fees are subject to change without prior notice. DSOA approval is required for any construction project in Dubai Silicon Oasis (DSO), regardless of size or scope. DSOA also regulates and approves all changes to the master plan, as well as any construction that takes place within DSO.