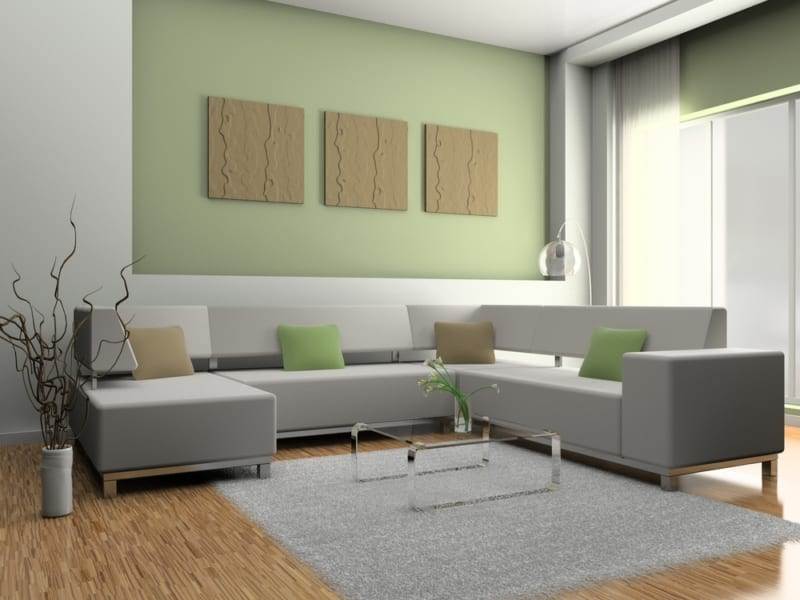 Commercial Building Painting
EXTERIOR PAINTING The exterior of your house or office, such as the balcony, may look bad if the paint is of poor quality. Since it is also subject to outside weather, it may fade fast and need a revival.
WALLPAPER REMOVING: Here a skilled painter helps deal with the problem since he knows how to remove wallpaper without making any mess and damaging the wall, Painters really want to promote the company background to have the ability to be trusted by the purchasers. So painters really need to meet up the requirements and of course, we should think about allocating an extra time estimated for the preparation work and for finishing course of or what we called clear up. 
Painting initiatives require protected and top quality tools and materials earlier than starting the job. I counsel you select the best suppliers before choosing the proper supplies. Painting contractors are answerable for the property painters to work safe and sound. As an organization, we provide an understanding environment and belief to our customers. 
SELVA GROUP offers residential as well as commercial painting services. To leave a long-lasting impression in your office, storefront showroom, professional painting services make sense. Painting is indeed a formidable job, and therefore, personal damage may result in severe consequences.
Before hiring the professionals, ask them about their personnel's measures to avoid accidents. Undoubtedly, our properties are treasured for us, and it is significant for us to place our marks on our little paradises. Most of the time, we wish to adorn our homes in ways that genuinely mirror our personalities. So are you looking forward to renovating your villa, condo, home, or office? Do you wish to paint your house to give a new look all, the portray firm ensured, and thoroughly professional.
Introduction to Selva Group
Selva Group offers a wide range of painting services for commercial buildings, from interior and exterior painting to wallpapering and special effects. Our team of experienced painters is skilled in all aspects of painting, from preparation to completion.
Whether you're looking for a fresh coat of paint for your office or mall or want to add a touch of luxury with gold leaf gilding, we have the perfect solution for you. For more information on Selva Group's commercial building painting services in the UAE, contact us today.
Experience and Expertise in Commercial Building Painting Services
Selva Group has over 15 years of experience in commercial building painting services, making us the ideal choice for your business. We have a team of highly skilled and experienced painters who can complete any type of commercial painting project, no matter how challenging it may be. We always aim to deliver the highest quality service possible, and our track record speaks for itself.
We understand that each commercial painting project is unique, and we will work closely with you to ensure that your specific needs are met. We will also provide you with a free quotation so that you can see exactly how much our services will cost.
If you are looking for a trusted and reliable commercial building painting company, then look no further than the Selva Group.
Benefits of Professional Painting and Maintenance Services
There are many benefits to contracting professional painting and maintenance services for your commercial building. Not only will it save you time and money in the long run, but it will also keep your property looking its best.
A professional painter will have the knowledge and experience to properly prepare your surfaces before painting, ensuring a high-quality finish that will last for years to come. They will also be able to advise you on the best products to use for your specific needs.
A good paint job not only looks great but can also help to protect your building from weather damage and other wear and tear. A fresh coat of paint will make any cracked or peeling paintwork look new again, while also providing an extra layer of protection against the elements.
Regular maintenance painting can also help to extend the life of your building's finishes, as well as improve its overall appearance. This is particularly important if you are planning on selling or leasing your property in the future.
Selva Group provides high-quality commercial building painting services. Our team of experienced painters is available to carry out both one-off projects and scheduled maintenance programs, tailored to meet your individual needs.
Different Types of Painting Solutions Offered by Selva Group
At Selva Group, we offer a wide range of painting solutions to suit the specific needs of our commercial clients. From interior and exterior painting to floor and wall coating, we have a solution for every type of commercial building.
Some of the different types of painting solutions that we offer include:
Interior Painting:
Whether you need a fresh coat of paint for your office space or you want to completely change the look of your lobby, our team of experienced painters can help. We understand the importance of creating a professional and inviting space for your employees and customers, so we always pay attention to detail and use high-quality products.
Exterior Painting:
The exterior of your commercial building is just as important as the interior when it comes to making a good impression. Our team can help you choose the right colors and finish for your building's exterior, whether you want a sleek and modern look or something more traditional. We also offer pressure washing services to keep your building's exterior looking its best.
Floor Coating:
We offer a variety of floor coating solutions that are perfect for any commercial space. From epoxy flooring to industrial floor coatings, we have a product that will fit your needs. Our team can even help you create custom designs for your floors using our state-of-the-art equipment.
Wall Coating:
In addition to painting, we also offer wall coating services. Our wall coatings are designed to be durable, attractive, and easy to maintain. We can help you choose the right color and finish for your walls, as well as provide comprehensive installation services.
Decking:
If you need new decking or want to update your existing structure, our team can help. We offer a range of options, from timber decking to composite decking and more. We will work with you to determine the right material for your space and budget.
These are just some of the painting solutions that we offer. We are proud to provide comprehensive services for all our commercial clients.
The Process of Professional Painting Services by Selva Group
Whether it's a new build or a repaint, the process of commercial building painting services by Selva Group is always the same. Our team of highly skilled and experienced painters will work with you to create a beautifully finished space that meets all your requirements.
We begin every project with a free consultation, where we'll discuss your vision for the space and determine the best approach to achieve it. Once we have a plan in place, our team will get to work expertly preparing your surfaces before applying the paint. We always use high-quality products so that you can be sure your new paint job will last for years to come.
After the project is complete, we'll perform a final walk-through with you to ensure that you're happy with the results. When you choose Selva Group for your commercial painting needs, you can rest assured that you'll receive impeccable service and stunning results.
Understanding Different Factors of Commercial Building Paint Color Selection
When it comes to commercial building painting, there are a variety of factors that need to be considered to ensure the perfect result. The color of the paint is one of the most important aspects of the project, as it can make or break the overall look of the space. There are a few different things that should be considered when selecting the perfect hue for a commercial building.
First and foremost, it's important to consider the purpose of the space. If the building will be used for office space, then a more subdued color scheme might be best. However, if the building will be used for retail purposes, then a more eye-catching paint job might be necessary. It's also important to keep in mind the target audience for the space. A brighter color scheme might be appropriate for a children's day-care center, while a more muted palette might be better suited for an upscale restaurant.
Once you've considered all these factors, you'll be well on your way to picking out the perfect color for your commercial building. When it comes to making a decision, it's important to keep in mind that paint colors can always be tweaked and adjusted if needed. It's also important to remember that choosing the right colors can not only enhance the look of your space but also its functionality.
How Does Selva Group Provide Unique Painting Solutions to Commercial Buildings?
Selva Group provides unique painting solutions to commercial buildings by using a combination of the latest technology and highly skilled painters. This results in a high-quality, durable finish that is resistant to weathering and wear. Additionally, our painters are experienced in working on all types of commercial buildings, so you can be confident that your project will be completed to your satisfaction.
What Are the Advantages of Using Selva Group's Services?
Selva Group is a leading provider of commercial building painting services. With over 15 years of experience, we have the expertise and resources to provide high-quality painting services for any commercial building project.
Some of the advantages of using our services include:
High-quality workmanship
Our team of experienced painters provides quality results that exceed your expectations.
Competitive Pricing
We offer competitively priced painting services that provide excellent value for money.
Flexible scheduling
Selva Group's flexible scheduling options allow you to choose a time that is convenient for your business needs.
Comprehensive service
We provide a complete range of commercial painting services, from initial consultation and quote through to completion and handover.
Environmentally friendly
We use the latest environmental technologies to ensure that we are providing the highest quality painting services in a sustainable and eco-friendly manner.
Experienced staff
Selva Group's painting technicians and project managers have extensive experience in all aspects of commercial building painting services. This ensures that your project is handled efficiently and professionally from start to finish.
Tips and Expert Guidance to Help with Commercial Building Painting
When it comes to commercial building painting, there are a few things you should keep in mind. First and foremost, you need to make sure that you hire a reputable company with experience in this type of work. The Selva Group is one such company. With over 15 years of experience in the field, we have the knowledge and expertise to get the job done right.
Once you've found a good company, it's important to get some tips and guidance from them on how to best prepare your commercial building for painting. This includes things like cleaning the surfaces to be painted, removing any old paint or wallpaper, and making any repairs that might be needed. Once everything is ready, our team of experienced painters will get to work quickly and efficiently to get your commercial building looking its best.
Safety Measures implemented by Selva Group when it comes to Commercial Building Painting
To ensure the safety of our employees and customers, Selva Group has implemented several safety measures when it comes to commercial building painting. These measures include:
Requiring all employees to wear proper personal protective equipment (PPE) when working. This PPE includes items such as gloves, goggles, respirators, and coveralls.
Establishing safe work zones around the painting area. These zones are marked, and only authorized personnel are allowed in them.
Conduct regular safety briefings for all employees. These briefings cover topics such as proper PPE use, ladder safety, and fall protection.
Maintaining a clean and organized work area. This helps to prevent trips and falls and ensures that all Painting equipment is properly stored when not in use.
Implementing a strict Quality Control program. This program ensures that all painting materials meet Selva's high standards for quality and safety.
Performing daily safety inspections of the painting area and equipment. This helps to ensure that all safety protocols are being followed.
Tips on How to Prepare for Painting Your Building and What to Expect During and After the Process
Preparing your commercial building for a new paint job is an exciting process. But it's also one that takes careful planning and preparation. Here are some tips to help you get started:
Choose the right time of year:
The weather plays a big role in how well your paint job will turn out. If you live in an area with extreme temperatures, it's best to wait until the weather is more moderate before starting your project.
Clear the area:
Before any painting can begin, all furniture and items must be removed from the space. This includes everything from desks and chairs to rugs and plants.
Repair any damage:
Any cracked or chipped plaster should be repaired before painting begins. This will ensure a smooth, even finish once the painting is complete.
Prep the walls:
All walls should be cleaned before painting begins. This removes any dirt or debris that could impact the quality of the finished product.
Prime the walls:
Once the prep work is complete, it's time to prime the walls. This helps create a barrier between the old paint and the new so that the color goes on evenly and smoothly.
Choose your colors:
This is perhaps the most fun part of preparing for a new paint job! Take your time in selecting colors that complement each other and create the overall look and feel you're going for in your space.
Get the right tools:
Be sure to have all the proper supplies on hand before starting, including paint brushes, rollers, drop cloths, and other supplies necessary for the job.
During the Painting Process:
Do a trial run:
Before you start painting the entire space, do a trial run in a small area or an inconspicuous corner to make sure you're happy with the color and coverage.
Follow directions:
Read and follow all instructions and safety guidelines that come with your paint products for the best results.
Take breaks:
Painting can be physically taxing, so take regular breaks throughout the process to rest and refresh yourself so you can keep going until it's finished.
After the Painting Process:
Clean up:
Be sure to clean up any spills or excess paint while you work so that it won't dry and create permanent splotches or streaks on your walls.
Seal it off:
When you've finished painting, apply a sealant over your mural or artwork to protect it from water damage or fading over time due to exposure to sunlight.
Enjoy your new space! Once everything is cleaned up and sealed off, it's time to enjoy your new space! Take the time to sit back and admire your work – you've earned it!
Selva Group is the leading choice for commercial building painting. By using top-quality materials and exceptional customer service, we can provide a high-quality finish that will last for years to come. If you're looking for reliable painting services in UAE, look no further than Selva Group – your one-stop shop for all your commercial building needs!