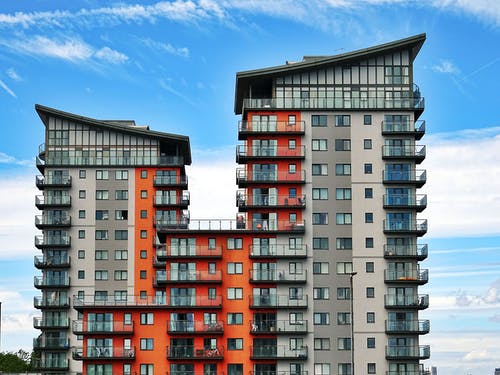 Apartment Maintenance
SELVA GROUP is Although UAE-based, mostly home apartment equipment restore and property maintenance integrated firm, offering a range of facility administration, upkeep, and restore providers underneath one umbrella. We provide one-stop solutions for various spectrums of consumers.
Different types of facilities that rely on apartment maintenance include:

Garden Apartments: 
These are ground-floor apartments with a lawn or a garden. Garden apartments need the care too to keep the grounds or gardens neat and beautiful.
High-Rise Apartments: 
High-rise apartments usually have at least 12 stories. They require elevators for easy access. Then elevators require preventive maintenance to stay in good working condition.
Walk-Ups: 
These are storied apartments without elevators. Tenants access then upper floors by stairs. The besides stairs should be clean and in good condition to avoid accidental falls. They should also have good lighting for easy visibility.
Duplexes: 
Although Apartments are located on two separate floors or share a wall duplex. They after that share a single kitchen and dining room, but the floors may have individual entries. Maintenance helps to keep the common areas clean and tidy.
Triplexes: 
Triplexes are apartments that are into three self-contained residences. Basically, the unit requires maintenance to ensure that everything is in good working order.
Lofts: 
Lofts are large, open rooms with few walls, large windows, and high ceilings. Besides, usually feel uncrowded and airy. Most lofts are former industrial and factory buildings converted into residential buildings. Lofts need proper maintenance to retain their aesthetic value.
Studio Apartments: 
Studio apartments are self-contained spaces with everything in a single room except the bathroom. Because they are a small one-room space, studio apartments don't require as extensive maintenance as other apartments. Tenants are responsible for maintaining the condition of their apartments. Most lease agreements indicate maintenance tasks are tenant's responsibility.
Introduction to Selva Group
Looking for an apartment maintenance company in the UAE can be a daunting task. With so many options to choose from, it's important to find a company that you can trust to provide quality services. Selva Group is one of the leading apartment maintenance companies in the UAE, and we're here to help you make the most of your living space.
Our team of experienced professionals offers a wide range of services, from general repairs and upkeep to more specialized tasks like air conditioning and electrical work. We're dedicated to providing our clients with the highest level of service possible, and we'll work with you to create a customized plan that fits your needs and budget.
Whether you're looking for occasional help with specific tasks or someone to handle all your apartment's maintenance needs, Selva Group is here to help. Contact us today to learn more about our services or to schedule a free consultation.
Benefits of Using Selva Group's Apartment Maintenance Services
There are many benefits of using Selva Group's apartment maintenance services. First, you can rest assured that your apartment will be always well-maintained and clean. Second, you don't have to worry about the hassles of repairs and maintenance as our team of experts will take care of everything for you. Third, we offer competitive rates for our services so you can save money on your overall maintenance costs. Lastly, we provide a wide range of services so you can choose the one that best suits your needs.
How to Find and Contact Selva Group's Apartment Maintenance Services?
If you're looking for reliable and affordable apartment maintenance services, look no further than Selva Group. We offer a wide range of services to keep your home or office in top condition, including regular cleaning, repairs, and renovations.
To get started, simply give us a call, or send us an email with your specific requirements. Our team will then get back to you with a free quote and customized plan of action. We're always available to answer any questions you may have about our services, so don't hesitate to reach out.
Different Types of Apartment Maintenance Services Offered
It is no secret that finding a good, reliable, and affordable apartment maintenance company can be quite a challenge. Not all companies are created equal, and not all of them offer the same services. When it comes to finding the right company for your needs, it is important to know what services you need and what each company offers. Here is a look at some of the different types of apartment maintenance services offered by Selva Group:
General Maintenance:
This includes tasks such as painting, repair work, plumbing, electrical work, and so on. If you need something repaired or replaced in your apartment, we can help.
Cleaning Services:
From deep cleaning your deep cleaning to just taking care of the common areas, our cleaning services are designed to keep your home looking its best.
laundry Service:
Don't have time to wash your clothes? we offer a laundry service that will take care of everything for you. Simply drop off your dirty clothes and they will be returned clean and pressed.
Waste Removal:
Have some old furniture or other items that you need to be removed from your apartment? Selva Group can take care of it for you with their waste removal service.
24/7 Emergency Maintenance:
No matter what time of day or night it is, if you have an emergency in your apartment, our team of experts will be there to help resolve the issue.
No matter what type of apartment maintenance services you need, Selva Group can help you with all your needs. From general repairs to emergency situations, they've got you covered.
Things You Should Keep in Mind Before Hiring an Apartment Maintenance Company
It is always important to keep a few key things in mind before hiring any type of service company, and this is especially true when it comes to apartment maintenance. Here are a few things you should keep in mind before hiring an apartment maintenance company:
Make sure that the company is licensed and insured. This is important for your protection in case anything goes wrong.
Check out reviews of the company online to see what others have said about their experience.
Make sure that the company offers a warranty or guarantee on their work. This will give you peace of mind knowing that your investment is protected.
Ask for referrals from friends or family who have used an apartment maintenance company before. They can offer first-hand insights into the level of quality and service you can expect.
Get a written estimate from the company before hiring them so you know exactly what you will be paying for.
By keeping these things in mind, you can be sure that you are making the best decision for your needs when it comes to hiring an apartment maintenance company.
Tips for Maintaining Your Apartment with a Professional Service
Maintaining your apartment can be a hassle, but Selva Group offers professional maintenance services that can make your life easier. Here are some tips for using Selva Group's services to maintain your apartment:
Schedule regular cleaning and maintenance appointments. This will ensure that your apartment is always clean and in good repair.
Take advantage of Selva Group's online portal. This portal allows you to request services, pay bills, and track the status of your appointments.
Keep an eye on your budget. Selva Group offers a variety of pricing options, so you can find a plan that fits your needs and budget.
Stay organized. Selva Group can help you keep track of important documents and paperwork related to your apartment.
Be proactive about maintenance issues. If you notice something that needs to be fixed, don't wait – call Selva Group and schedule an appointment right away.
Apartment Building Maintenance
At Selva Group, we understand the importance of maintaining a safe and comfortable living environment for our tenants. That's why we offer a comprehensive apartment maintenance service that covers all aspects of building upkeep. From general cleaning and repairs to more specialized services like pest control and security, our team is equipped to handle any situation that may arise.
In addition to keeping your apartment in top condition, our maintenance service also offers several other benefits. For instance, by entrusting us with the care of your property, you'll have more free time to enjoy the many activities and attractions that Dubai has to offer. And because we're available 24 hours a day, 7 days a week, you can rest assured that help is always just a phone call away.
So, if you're looking for a hassle-free way to live in Dubai, be sure to check out Selva Group's apartment maintenance services. We'll take care of everything so that you can relax and enjoy your stay in this vibrant city!
General Apartment Maintenance
Here at Selva Group, we understand that not everyone has the time or inclination to take care of their apartment's maintenance. That's why we offer our comprehensive maintenance services to apartment complex owners and residents. Whether it's a one-time deep clean or ongoing monthly cleaning, our team is equipped to handle any job with professionalism and precision.
Some of the general maintenance tasks our team can take care of include:
Cleaning carpets and upholstery
Sweeping and mopping floors
Dusting surfaces
Wiping down countertops and appliances
Taking out the trash
Restocking supplies like toilet paper and soap
Flat Maintenance Cost
The average monthly cost of Selva Group's apartment maintenance services in UAE is AED 800. This covers all general maintenance and repairs, as well as housekeeping and cleaning services. There are no hidden costs or extras, so you can be sure that your monthly expenditure will not increase unexpectedly. This makes budgeting for your home much easier, as you know exactly how much you need to set aside each month.
Maintenance For an Apartment Complex
"The Selva Group offers hassle-free living by providing top-notch maintenance services for your apartment complex. With our team of experienced professionals, you can rest assured that your complex will be well-taken care of and always look its best. We understand that your property is a valuable asset, and we are committed to providing the highest quality of service possible."
Monthly Maintenance Apartment
Selva Group's apartment maintenance services can help you keep your monthly costs down and your home in top condition. Our team of experienced professionals will carry out all the necessary repairs and preventive maintenance tasks to keep your property running smoothly. This includes everything from fixing plumbing and electrical issues to painting and cleaning the common areas. We also offer a range of value-added services such as laundry and 24/7 security. With our monthly maintenance package, you can rest assured that your home is in good hands and will be always well-maintained.
Apartment Emergency Maintenance
If you live in an apartment, chances are you're familiar with the occasional emergency maintenance issue. Whether it's a clogged sink or a broken air conditioner, these problems can pop up when you least expect them.
When an emergency happens, the last thing you want to do is wait for a maintenance worker to show up. That's why Selva Group offers 24/7 emergency maintenance services for its tenants. No matter what time of day or night it is, our team will be there to help resolve your issue quickly and efficiently.
Not only do we offer around-the-clock availability, but our team is also highly trained and experienced in dealing with all types of apartment emergencies. We know how to handle everything from plumbing issues to electrical problems. And because we're based in Dubai, we're always up to date on the latest industry standards and practices.
So, if you're looking for hassle-free living in an apartment, Selva Group is the way to go. We'll take care of all your maintenance needs, so you can focus on enjoying your life.
How to make the most out of apartment maintenance services?
One of the benefits of using Selva Group's apartment maintenance services is that you can make the most out of the services. Here are some tips on how to make the most out of apartment maintenance services:
Communicate your needs:
Be sure to communicate your specific needs and expectations to the staff. This way, they can better understand your requirements and provide you with tailor-made solutions.
Be proactive:
Take advantage of the preventive maintenance services offered by Selva Group. By being proactive, you can avoid potential problems and keep your apartment in top condition.
Use the online resources:
Selva Group offers a wide range of online resources that you can use to get more out of maintenance services. These resources include a customer portal, online payment options, and a mobile app.
Stay organized:
Keep track of all communication and transactions with Selva Group by staying organized. This will help you keep track of what has been done and what still needs to be done.
Ask questions:
If you have any questions, don't hesitate to ask. The staff at Selva Group is always willing to help and will provide you with the information you need.