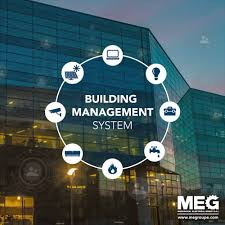 Building Management System Maintenance
SELVA GROUP, a designing, mixing, and specialist upkeep organization giving great answers. Besides apart Additionally for our broad determination of customers beginning around 2007. Our FM bunches present a whole cycle procedure to the administration and supply of office upkeep suppliers. After all that, but mean to give the best quality and most cost-beneficial property affiliation affiliations.' Actual capacity after that while fulfilling both proprietor and occupant. SELVA GROUP is an alleged Integrated Facilities Management Service Provider in the UAE. Perceived for its customer-driven procedure and characteristics that drive the chief's plan.
To enumerate present an arrangement of perplexing FM associations like MEP upkeep Building surface help, power the leaders. In any case, sensitive FM organizations façade cleansing is getting done, waste association, intention on time hint of something larger. Beginning an appreciated that each adventure or office has a building management system, maintenance has different hardships. Besides, is the extensiveness of inclusion places us in an interesting circumstance to expect and address those challenges. Although a regardless of the ability to utilize our scale and cross-region data, It a developing worldwide real bequest. Specialist co-op giving a total exhibit of consultancy, financier, value-based, organization, and upkeep administrations to territorial possibilities and world dealers.
Property Maintenance organization suppliers not restricted by property kind as we have the devices. Capacities, and experience to guarantee financially savvy suppliers and simple activities. We become worth creation accomplices basically, from one-time use to the yearly support specialist co-op. Putting resources into programming ability for a fair and steady office. Further, The significant point of the BMS is to ensure the security of the office. Activity while likewise checking and enhancing the utilization and proficiency of its regulated subsystems too permit more proficient movement.
Introduction to Selva Group
The Selva Group is a leading provider of building management system (BMS) maintenance services in the United Arab Emirates. With over 15 years of experience in the industry, we have the knowledge and expertise to keep your building running smoothly.
Selva Group offers a wide range of BMS maintenance services, including system monitoring, repair and replacement, troubleshooting, and preventive maintenance. Our team of certified professionals is available 24/7 to provide you with the highest quality service.
With Selva Group's BMS maintenance services, you can be sure that your building is in good hands. We are committed to providing you with the best possible service to keep your building running smoothly.
What Are Building Management Systems?
The literal meaning a Building Management System (BMS) is a system that manages buildings. A BMS typically controls and monitors all building services such as HVAC, lighting, security, fire, etc. BMSs can be either proprietary or open systems. Proprietary systems are usually more expensive and offer less flexibility than open systems.
An important function of a BMS is to provide data that can be used to improve the efficiency of the building services. For example, data on energy usage can be used to make adjustments that will reduce energy consumption. Another important function of a BMS is to provide a way to remotely control and monitor the building services. This can be useful in times of emergencies or when making changes to the building services.
Selva Group offers BMS maintenance services in UAE that can help keep your building running smoothly. Our services include regular maintenance and repairs, as well as emergency assistance. Contact us today to learn more about our BMS maintenance services!
Benefits of Selva Group's BMS Maintenance Services
Selva Group offers a comprehensive building management system (BMS) maintenance service that helps to keep your building running smoothly and efficiently. Our team of experienced and certified professionals is on hand to provide support and advice on all aspects of your BMS, from installation and commissioning to ongoing maintenance and troubleshooting.
There are many benefits to using Selva Group's BMS Maintenance Services, including:
Improved system performance
Our team can help you to optimize the performance of your BMS, ensuring that it is operating at peak efficiency. We can also identify and resolve any issues that may be affecting its performance.
Reduced energy consumption
By keeping your BMS in good working order, we can help you to reduce your building's energy consumption, saving you money on your utility bills.
Enhanced comfort levels
A well-maintained BMS helps to ensure a comfortable indoor environment for occupants by regulating temperature, humidity, and ventilation levels.
Improved safety
A properly functioning BMS helps to protect occupants from fire, smoke, and other health hazards by automatically activating the building's emergency systems in the event of an emergency.
For more information about our BMS Maintenance Services or to request a free consultation with one of our experts, contact Selva Group today.
Types Of BMS Maintenance Solutions Offered by Selva Group
The Selva Group offers a variety of BMS maintenance solutions to keep your building running smoothly. We offer scheduled maintenance services, as well as emergency and corrective maintenance services. Our team of skilled technicians is trained to work on all types of BMS systems, so you can rest assured that your building is in good hands.
Scheduled Maintenance Services:
Our scheduled maintenance services are designed to keep your BMS system running at peak performance. We will come to your location on a regular basis to clean, test, and inspect your system, and make any necessary repairs or adjustments. This preventative maintenance will help extend the life of your system and prevent costly breakdowns.
Emergency & Corrective Maintenance Services:
If your BMS system does break down, our emergency maintenance team is standing by to help. We will quickly diagnose the problem and make any necessary repairs to get your system up and running again. We also offer corrective maintenance services to address any underlying issues that may have caused the breakdown in the first place.
Whether you're looking for scheduled maintenance, emergency repairs, or corrective services, the Selva Group can provide the solution that's right for your business. Contact us today to learn more about our BMS maintenance solutions.
Advantages of BMS Maintenance by Selva Group
The Selva Group offers a wide range of benefits for those who utilize their BMS maintenance services. For one, we can provide cost-effective and customized solutions that are tailored to each client's unique needs and requirements. Secondly, the Selva Group has a team of highly skilled and experienced professionals who can carry out all kinds of repairs and maintenance tasks efficiently and effectively.
Thirdly, we employ state-of-the-art tools and equipment to carry out our work, which ensures that all jobs are carried out to the highest possible standards. Fourthly, we offer a wide range of value-added services such as energy management, sustainability consultancy, etc. that can help clients save money and resources in the long run. Finally, Selva Group is committed to providing excellent customer service, which means that clients can expect nothing but the best from us.
Reasons To Choose Selva Group's Services over the Competition
We have a team of highly skilled and experienced engineers who can maintain your building management system (BMS) effectively.
With our BMS maintenance services, you can be assured of the safety and efficiency of your building's operations.
We offer cost-effective BMS maintenance packages that are customized to meet the specific needs of your building.
Our regular BMS maintenance inspections can help identify potential problems early before they cause major disruptions.
We offer round-the-clock support for our clients, so you can always reach us in case of an emergency.
A Step-by-Step Guide to Properly Maintaining Your BMS System in the U.A.E.
A comprehensive building management system (BMS) is essential for the proper upkeep of any commercial or industrial property in the United Arab Emirates. By maintaining a BMS, you can keep your energy consumption low, avoid costly repairs, and extend the lifespan of your equipment.
Here is a step-by-step guide to properly maintaining your BMS system:
Keep an Updated Maintenance Log
One of the most important steps in maintaining your BMS system is keeping an updated maintenance log. This log should include all information about previous and upcoming maintenance tasks, as well as any relevant notes about the condition of your system.
By keeping a record of your BMS maintenance, you can more easily identify potential issues and take corrective action before they cause problems. Plus, having an up-to-date maintenance log will make it easier to create a preventive maintenance plan – which brings us to our next point.
Implement a Preventive Maintenance Plan
Preventive maintenance is key to preserving the longevity of your BMS system. A good preventive maintenance plan will identify potential risks and schedule regular check-ups to prevent problems before they occur.
At Selva Group, our team of experienced engineers can help you develop a customized preventive maintenance plan for your specific needs. We offer quarterly, semi-annual, and annual service plans to suit various budgets and schedules.
Perform Regular Checks and Tests
Even with a good preventive maintenance plan in place, you should also regularly check and test your BMS system for any potential problems. This includes inspecting all equipment, systems, and controls to ensure that everything is functioning properly. You should also retain records of test results over time so that you can quickly identify any emerging issues or trends.
Check the Settings
It's important to periodically review the settings of your BMS system to make sure that they are optimized for energy efficiency. For example, you can adjust fan speeds and time delays of ventilation systems to reduce power consumption.
Additionally, check your HVAC systems (e.g., chillers) every six months to ensure that they're running at peak performance while consuming minimal energy.
Monitor Performance
You should monitor the performance of your BMS system on a regular basis using software tools like automation systems and trend analysis programs. With these tools, you can track changes to the system such as current draw levels and other vital metrics so that you can quickly respond to any potential problems or maintenance needs.
By following this step-by-step guide, you can keep your BMS system in optimal working condition while reducing energy costs and avoiding costly repairs. If you have any questions about properly maintaining your BMS system, you can contact Selva Group for expert support. Our team is here to help you get the most out of your BMS system!
Common Issues with BMS Maintenance and Their Solutions
As a building manager, you're always looking for ways to keep your property running smoothly and efficiently. But sometimes, despite your best efforts, things can go wrong with your building management system (BMS).
Here are some common issues that can occur with BMS maintenance, and Selva Group's solutions to help you get back on track:
Lack of regular maintenance:
One of the most common causes of BMS problems is the lack of regular maintenance. Without proper care, your system can start to break down and fail to meet your expectations.
Selva Group offers comprehensive BMS maintenance packages that include regular check-ups and servicing. We'll make sure your system is always running as it should so you can avoid any unexpected surprises.
Poorly trained staff:
Another common issue is having staff who are not properly trained in how to use and maintain the BMS. This can lead to costly mistakes that could have been avoided with the right training.
Our team of experts will work with your staff to ensure they understand how to use and maintain the system correctly. We'll also provide ongoing support so they can always call us if they have any questions or need assistance.
Outdated technology:
If your BMS is using outdated technology, it may not be able to keep up with the demands of today's modern buildings. This can lead to inefficiencies and increased costs associated with keeping up with the latest trends.
Fortunately, our team has comprehensive expertise in the latest BMS technologies. We'll work with you to upgrade your system and make sure it's capable of meeting today's demands.
Poor communication:
Communication between different parts of the system can be a major source of problems for building managers. Without proper coordination, it can be difficult to identify and troubleshoot issues quickly and efficiently.
Selva Group offers integrated solutions that ensure all parts of your system are properly connected and working together seamlessly. This will help improve communication and speed up response time when problems arise.
By paying attention to these common issues associated with BMS maintenance, you can help keep your property running at peak efficiency and avoid any costly setbacks. And with Selva Group on your side, you know you're getting the best advice, support, and solutions to ensure your BMS is always running smoothly.
Essential Tips for Effective BMS Maintenance
An effective building management system (BMS) is a key component of any facility, playing a vital role in optimizing the building's performance and ensuring its sustainability. While a BMS can offer significant benefits, it is important to remember that like any other system, it requires regular maintenance to function properly.
Here are some essential tips for effective BMS maintenance:
Keep an accurate inventory of all BMS equipment and components. This will help ensure that nothing is overlooked during routine maintenance checks and will also make it easier to identify any replacement parts that may be needed.
Develop a comprehensive preventive maintenance plan for all BMS equipment. By regularly inspecting and servicing the system, potential problems can be detected and corrected before they cause larger issues.
Maintain detailed records of all BMS maintenance activities. This information can be extremely helpful in troubleshooting future problems and identifying potential areas of improvement.
Work with a qualified and experienced service provider who understands the intricacies of your specific BMS system. Selva Group's team of certified professionals has the knowledge and experience necessary to keep your system running smoothly.
Installing and using a sophisticated building monitoring system is only half the job; regular implementation and servicing are essential to ensure maximum efficiency, safety, comfort, and value. With Selva Group's dedicated team of experienced engineers, you can rest assured that your valuable assets will be properly maintained while enjoying a pleasant environment within your property. Get in touch with us today for more information!