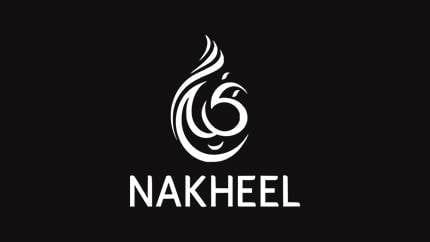 What is Nakheel's Approval?
Nakheel is a Dubai-based real estate developer and a subsidiary of Dubai World. Nakheel was founded in 2004 by Khalifa bin Butti Al Muhairi, who served as its chairman until his death in January 2018. Nakheel is responsible for the development of several iconic projects in Dubai, including The Palm Jumeirah, The Palm Jebel Ali, The World Islands, Deira Island, and the Jumeirah Islands.
Nakheel's approval is required for any construction project that takes place on land owned by the company. This includes both new construction projects and renovations or additions to existing structures.
Nakheel's approval process is designed to ensure that all construction projects meet the highest standards of quality and safety. To obtain Nakheel's approval for a construction project, developers must submit a formal proposal that includes detailed information about the project.
Nakheel's team of engineers and architects will review the proposal to ensure that it meets all the necessary requirements. Once the proposal has been approved, Nakheel will issue a construction permit that will allow developers to begin work on the project.
About Selva Group
The Selva Group Team cordially invites you to use its engineering consultancy services and Dubai approvals services from the different UAE agencies, such as Nakheel, Emaar, Jafza, the Dubai Municipality, Trakhees, and Tecom, among others.
Whether you want to purchase or lease a property in Dubai for residential, commercial, or both, we will walk you through every step of the process and help you complete your project on time.
Why Nakheel's Approval?
For foreigners, leasing or purchasing real estate in Dubai has never been simple. Dubai has established a variety of contemporary infrastructures, making it one of the world's business centres that are expanding the quickest.
It has been popular among investors to establish a firm in Dubai to grow their enterprise. Leasing a house has been simpler and quicker for both foreigners and locals in the UAE region thanks to Nakheel.
Every project that has been introduced has been developed and maintained to a high-quality thanks to careful planning and Nakheel's approval. Nakheel is one of the finest areas to invest in right now because of its expanding horizon.
Our team of professionals will guide you through each stage of the Nakheel approval process. Leasing a house in Nakheel has never been simpler thanks to the help of our firm. The following list includes some of the paperwork you'll need for Nakheel to approve your lease:
Personal lease: a duplicate of the visa page from the passport. Additionally needed are a work permit or a statement of employment.
A duplicate of the Emirates ID card.
Contact.
A legitimate renter is present.
business leasing.
A confirmation letter.
A copy of a current business license.
A copy of each person's passport.
Contact information.
Additionally, you need a rental check, which must be written by an authorized renter.
The security deposit and the first month's rent must be paid in cash or with a manager's cheque.
DEWA deposit must be paid in advance.
Benefits of Having Nakheel's Approval
If you're looking to develop property in Dubai, you'll need to obtain approval from Nakheel. Nakheel is a government-owned land development company in the United Arab Emirates. They're responsible for developing some of Dubai's most iconic landmarks, including the Palm Islands and The World Islands.
Obtaining approval from Nakheel can be beneficial for several reasons:
Streamlined process:
Nakheel has a dedicated team that reviews and approves development projects. This helps to streamline the approval process and avoid delays.
Risk reduction:
By working with Nakheel, you can be sure that your project meets all the necessary requirements and approvals. This can help to reduce the risk of your project being delayed or cancelled.
Access to resources:
As a government-owned company, Nakheel has access to a range of resources that can benefit your project. This includes things like construction materials, financing, and land reclamation services.
Expert advice:
Nakheel's team of experts can provide advice and support when it comes to developing property in Dubai. This includes helping to develop projects, selecting the right locations, and providing access to the necessary resources.
Regulatory compliance:
Approval from Nakheel ensures compliance with all local regulations, including those related to health and safety, construction, and environmental management. This helps to ensure that your project meets all the legal requirements before construction begins.
How to Apply for Nakheel's Approval?
Nakheel's approval is required for any construction or alteration work that takes place on their land, whether it is residential or commercial. To apply for Nakheel's approval, you will need to submit a completed application form along with any relevant supporting documents.
Once your application has been received, it will be reviewed by the Nakheel team. If they have any questions, they will contact you to clarify. Once your application has been approved, you will be issued a permit which must be displayed at the worksite.
Work must not commence until the permit has been issued. If work begins without Nakheel's approval, you may be liable for penalties and fines.
Required Documents 
To obtain approval from Nakheel, you will need to submit the following documents:
A completed Application for Approval form.
A current financial statement.
A business plan.
Personal guarantees from the owners of the company.
Tips When Obtaining Nakheel's Approval
If you are looking to obtain Nakheel's approval for your construction project, there are a few things you should know. First and foremost, Nakheel is a master developer in Dubai and as such, they have a lot of say in what gets built in the city. This means that if you want their approval, you need to have a well-thought-out plan that meets their high standards.
Here are a few tips and pieces of advice that will help you obtain Nakheel's approval:
Do your research
Nakheel is a very particular developer with specific standards for the projects they approve. As such, it is important that you do your research and ensure that your plans meet their requirements. This includes everything from the size and scope of your project to the materials you intend to use.
Submit a comprehensive application
When you submit your application for Nakheel's approval, make sure it is complete and covers all the necessary bases. Incomplete applications will likely be rejected outright, so take the time to double-check everything before sending it off. Include as much detail as possible about your project so that Nakheel can make an informed decision.
Be prepared to negotiate
Nakheel is known for being tough negotiator. If they express interest in your project but have reservations about certain aspects, be prepared to discuss these objections and try to come to an agreement. It may take some back-and-forth, but in the end, it will be worth the effort if you are able to get Nakheel's approval.
Stay in contact
Once you have submitted your application, keep in touch with Nakheel to follow up on its progress. This will show them that you are serious about your project and demonstrate that you are proactive about making it a reality.
Following these tips will help you obtain Nakheel's approval for your construction project. Keep in mind that even if everything goes smoothly, the process can take some time so be patient and stay focused on getting the job done right. Good luck!
Common Mistakes to Avoid When Applying for Nakheel's Approval
Applying for Nakheel's Approval can be a complicated and time-consuming process. There are many common mistakes that people make when applying for Nakheel's Approval which can delay the process or even result in an application being rejected. Below are some of the most common mistakes to avoid when applying for Nakheel's Approval:
Not knowing which type of approval is required:
There are two types of approvals required from Nakheel, planning permission, and building permit approval. It is important to know which type of approval is required for your project before starting the application process as different documentation and fees are required for each.
Lodging incomplete or inaccurate documentation:
All required documentation must be lodged with your application form, any missing documents will result in a delay in the processing of your application. Inaccurate or illegible documentation will also cause delays as it will need to be corrected before your application can be assessed.
Not providing enough information:
Your application must contain enough information for Nakheel to assess whether it meets its requirements. This includes detailed plans, specifications, and any other relevant supporting documentation. If you do not provide enough information, your application will be delayed while you are requested to provide additional information.
Submitting an incorrectly completed application form:
Application forms must be completed correctly and signed by all relevant parties before they can be submitted. Incorrectly completed forms will cause delays in the processing of your application.
Neglecting to pay the required fees:
All applications must be accompanied by payment of the required fees before they can be considered for approval. Failure to do so will result in an automatic rejection of your application.
By avoiding these common mistakes when applying for Nakheel's Approval, you will help ensure that your application procedure goes as smoothly and quickly as possible, improving your chances of obtaining the required approvals in a timely manner.
Possible Challenges for Nakheel
As with any large-scale development project, there are always potential challenges that could impact Nakheel's plans. Here are some of the possible challenges that Nakheel may face:
Delays in construction:
Delays in construction can occur for a variety of reasons, from weather conditions to problems with the contractor. If construction is delayed, it could impact Nakheel's ability to meet its completion deadlines.
Cost overruns:
As with any construction project, there is always the potential for cost overruns. If the costs of the project exceed Nakheel's budget, it could impact the company's profitability.
Changes in market demand:
Since Nakheel's plans involve developing properties for sale or lease, changes in market demand could impact the viability of its projects. For example, if there is a decrease in demand for residential property in Dubai, it could impact Nakheel's ability to sell or lease its units at planned prices.
Political instability:
Political instability in the United Arab Emirates or in neighboring countries could impact the success of Nakheel's projects. For example, if there were political unrest in the region, it could discourage potential investors and buyers from purchasing properties developed by Nakheel.
Legal challenges:
Due to its large-scale projects, Nakheel is likely to face legal challenges from local authorities and other interested parties. These could involve matters such as building codes and permitting issues, land ownership rights, and environmental regulations. Such legal challenges could have a major impact on Nakheel's ability to complete its projects.
Understanding the Nakheel approval process can be daunting but with a little bit of effort, you will find it easier. With this understanding of what to expect from Nakheel's approval process and the various stages involved, we are sure that you are now more prepared to take on the challenge. Whether seeking land development or leisure activities, there is no doubt that gaining approval from Nakheel is an important step in making your dreams into reality. Good luck!