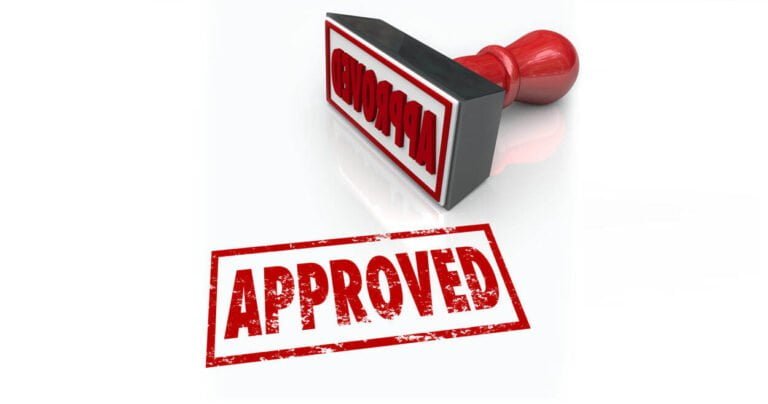 What is Signage Approval?
Signage approval refers to the process of obtaining permission from the relevant authorities to erect and display signs and billboards in the emirate. The Dubai Municipality is the main authority responsible for approving signage applications, but other concerned agencies include the Roads and Transport Authority (RTA), Abu Dhabi Media Company (ADMC), and Emirates Authority for Standardisation and Metrology (ESMA).
To obtain signboard approval in Dubai, interested individuals or companies must submit a completed application form along with all required documents to the Regulatory Department of Dubai Municipality.
The form can be downloaded from the municipality's website or obtained from its Customer Service Centres. Once the application is received, it will be reviewed by the Regulatory Department and forwarded to the concerned authority for final approval.
The type of signboard or billboard that will be erected will determine which agency needs to give its approval. For example, if the signboard is to be placed on a building, then approvals from both RTA and Dubai Municipality will be required. On the other hand, if the signboard is only going to be displayed on a vehicle, then only RTA approval is necessary.
Once all approvals have been obtained, interested parties can proceed with constructing their signboards or billboards. However, they must ensure that these comply with all applicable rules and regulations set by Dubai Municipality, RTA, and other concerned authorities.
Selva Group Services
The best engineering firm in Dubai for obtaining sign permissions is Selva Group Team. Our qualified experts make sure you are aware of the rules that must be adhered to obtain signage clearance in Dubai.
Flag banners, street parking advertising, promenade hanging signs, parking structure advertising, retail director, additional signs, promotional signage, directional and way-finding signs, menu boards and stands, window vinyl stickers/frosting, unit placement signage, etc. are some of the categories for which you might need sign board approval depending on your marketing strategy.
Signs are not merely for advertising businesses. They have a significant negative influence on the environment and, if improperly placed or constructed, might even pose safety risks. This is why you need licenses for your firm, such as hoarding board permission.
Anyone who disobeys the rules put in place for the benefit of the city will face strict punishment from the authorities. To prevent uncomfortable circumstances when signs can be taken down by the authorities for such offenses, Selva Group works hard to uphold the law.
We have years of experience getting signboard permission for companies of all sizes, from cafés to hairdressers. We inform our clients of the rules governing signage approval to avoid problems. These regulations place a strong emphasis on quality control since the government wants to preserve the signs and their surroundings' worth.
Rules For Approving Signage
According to our specialists, a signboard's permission is only given if its size, position, type, and content are all proper. When it comes to hoarding boards, which are often very large in size, safety comes first.
If adequate steps have not been taken for secure installation, hoarding board permission cannot be obtained. Public morality and regional customs must be followed in relation to the content, as per UAE legislation.
Only names that match those listed in the company's DMCC Trade Licence are permitted for signage in Dubai. The government does not approve signboards for those who cause a nuisance for the houses nearby to reduce light pollution and disruption caused by light.
They must also use sturdy materials and not provide any fire hazards. All electrical parts must be shielded and kept out of sight. The application for approval of the signs must include information on the materials, lighting kinds, and dimensions.
Along with the Permit to Work, the pertinent NOC from the building owner or developer is also required. In Dubai, temporary signs like "Opening Soon" also need to get their signage approved. If applicable, the company must identify the gender it serves in the sign.
Why is Selva Group the best?
You can rely on us to deliver first-rate signboard approval services with our dedication to professionalism. Application acceptance is guaranteed by our extensive expertise and experience in securing all types of permissions, including hoarding board approval. The Selva Group staff works hard to complete your signage projects within the deadline. Call us right away!
Who Requires Signage Approval?
In Dubai, anyone who wishes to erect or display a sign must first obtain approval from the Dubai Municipality. This includes signs on buildings, signs placed on the side of the road or freeway, and even banners and flags hung in public places.
There are a few exceptions to this rule, such as miniature office nameplates and temporary construction signs, but any type of signage needs to be approved before it can be put on public display.
To apply for signage approval in Dubai, you will need to submit a written application to the municipality, along with detailed drawings of the proposed sign. The application must include information about the size, location, and content of the sign, as well as the contact details of the person responsible for putting it up.
Once your application has been reviewed and approved, you will be issued a permit that allows you to erect your sign. It is important to note that all signs in Dubai must be made in accordance with the city's guidelines for size, shape, and wording. Signs that do not meet these requirements will not be approved by the municipality and may be subject to fines or removal.
The Process 
To get your signage approved in Dubai, you will need to go through the following process:
Submit a request for approval to the Dubai Municipality.
Fill out the required paperwork and pay the fees.
Wait for the municipality to review your request and approve or deny it.
If approved, install your signage according to the approved plans.
Get a final inspection from the municipality to ensure everything is up to code.
Following these steps will guarantee that you can get your signage up and running in no time!
Different Types of Signage Requirements 
When it comes to signage approval in Dubai, there are different requirements depending on the type of sign you want to put up. For example, if you want to put up a banner sign, you need to get approval from the Dubai Municipality.
However, if you want to put up an illuminated sign, you need to get approval from both the Dubai Municipality and the Department of Economic Development. There are also different requirements for signs in different areas of Dubai.
For example, signs in residential areas must not be more than 5 square meters in size. Signs in commercial areas must not be more than 10 square meters in size. And signs in industrial areas must not be more than 20 square meters in size.
There are also different requirements for signs depending on their purpose. For example, directional signs must be placed at least 30 meters apart from each other. And advertising signs must not be placed within 50 meters of any religious institution or within 100 meters of any school or hospital.
Where to Submit Your Signage Form?
If you are planning to put up signage in Dubai, you will need to submit a Signage Form for approval to the Department of Economic Development (DED).
The DED has a specific team that investigates signage approvals, and they have certain guidelines that need to be followed. Here are the steps you need to take:
Fill out the Signage Form completely and accurately. Make sure to include all required attachments.
Submit the form along with the required fees to the DED. Fees vary depending on the size and type of signage being proposed.
The DED will review your form and attachments and may ask for additional information if needed.
Once your form is approved, you will be given a permit that allows you to proceed with the installation of your signage.
Documentation Required 
For signage approval in Dubai, you will need to submit the following documents:
A completed application form
Your trade license
Signage design plans
A detailed site plan of your premises
NOC from your landlord or building owner (if applicable)
Payment for the required fees
Common Mistakes to Avoid  
There are a few common mistakes that people make when applying for signage approval in Dubai, which can lead to delays or even rejection of your application. Here are some of the most common mistakes to avoid:
Not Submitting Complete Documentation:
When you apply for signage approval, you will need to submit a range of documentation including your company registration documents, trade license, tenancy contract, and more. Make sure that you have all the required documents before submitting your application to avoid any delays.
Incorrectly Filling Out Application Forms:
Another common mistake is incorrectly filling out the application forms. Be sure to double-check all the information you provide on the form and make sure it is accurate. Any incorrect information could lead to your application being rejected.
Not Following Up After Submission:
Once you have submitted your application, it is important to follow up with the relevant authorities to ensure that it is being processed. If you don't follow up, your application may get lost in the shuffle and you could end up facing significant delays.
By avoiding these common mistakes, you can improve your chances of having your signage approval application approved quickly and without any issues.
Rules and Regulations for Installations 
The process of signboard approval in Dubai is not as simple as many people think. There are a lot of rules and regulations that need to be followed for your signboard to be approved. Here is everything you need to know about signage approval in Dubai:
The first thing you need to do is apply to the Dubai Municipality. This can be done online or offline.
You will need to provide the following documents with your application:
* A drawing or sketch of the proposed signboard
* A location map showing where the signboard will be installed
* A NOC from the building owner or developer (if applicable)
* An energy efficiency certificate (if applicable)
Once your application has been submitted, it will be reviewed by the Dubai Municipality. If they have any queries, they will get in touch with you directly.
If your application is approved, you will be issued a permit which needs to be displayed at the site of installation.
Once the signboard has been installed, you will need to submit an as-built drawing of the same to the Dubai Municipality for their records.
Design Considerations 
When it comes to signage approval in Dubai, there are a few key design considerations that you need to consider. These include:
Height 
In Dubai, signage must not exceed 3 meters in height.
Size 
Signage must not be bigger than 10 square meters.
Location 
Signs must be placed at a minimum of 2 meters from the ground and should be visible from the road. They must also be placed within the permitted zone for advertising as specified by the Roads and Transport Authority (RTA).
Type 
There are different types of signs that you can use for advertising in Dubai, including illuminated signs, hanging signs, projecting signs, and flags. Each type of sign has its own set of requirements that need to be met before it can be approved.
Content 
All signage must follow the Advertising Regulations issued by the Department of Economic Development (DED). This includes ensuring that your signage is not misleading or offensive in any way.
Signage approval in Dubai comes with multiple regulations that must be followed for a successful project. It's important to keep all required documents updated, speak to an expert if needed, and understand what types of signs are allowed.
Following these guidelines will help ensure your signage approval is obtained without issue while staying compliant with local rules and regulations. Doing so will also give you peace of mind over the success of your finished product or project.