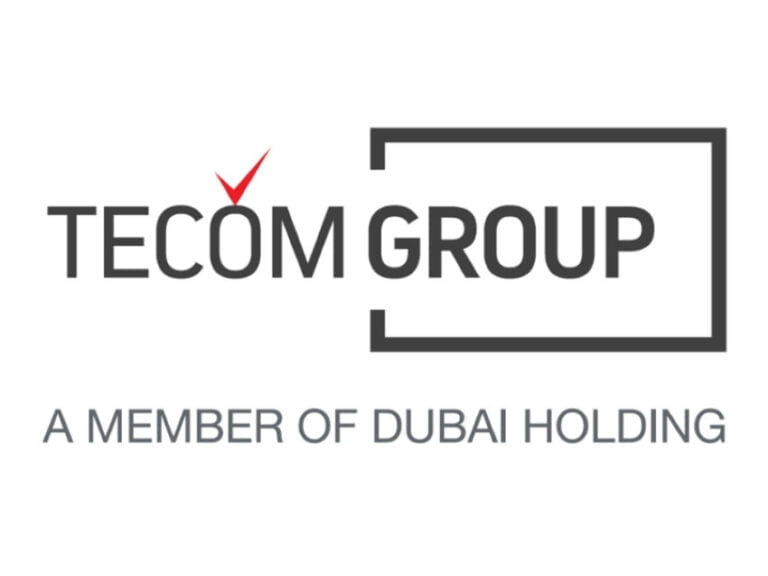 What are Tecom and DCCA Approval?
Tecom and DCCA Approval are two of the most important things you need to take care of when setting up your business in Dubai. Tecom is the regulatory body for all internet-related businesses in Dubai, while DCCA is responsible for regulating and licensing all commercial activities in the Emirate.
Getting approval from both these authorities is essential for your business to function smoothly and avoid any legal hassles. The process can be a bit complicated and time-consuming, but our team at Pro Media can help you get through it quickly and hassle-free.
Here's a quick overview of what you need to know about Tecom and DCCA approval:
Tecom Approval:
Tecom oversees all businesses operating in the knowledge economy-free zones of Dubai including Media City, Internet City, and Knowledge Village. Any company wishing to set up a shop in these zones must first obtain approval from Tecom.
The application process involves submitting detailed plans and documents related to your business operations. Once your application is approved, Tecom will issue you with a trade license that needs to be renewed every year.
DCCA Approval:
All commercial activities in Dubai must be licensed by the Department of Economic Development (DED). This includes businesses operating outside the free zones as well as those within them. To get DED approval, you will need to submit several documents including your trade license, business plan, shareholding structure, articles of association, and other relevant paperwork. Processing times may vary depending on the paperwork involved; however, our team at Pro Media can help you speed up the process.
Selva Group
Are you eager to receive DCCA Dubai and TECOM as Tecom-DCCA clearance for your home, office, restaurant, hotel, villa, etc. architectural, structural, and MEP drawings? Do not fret, though, since the Selva Group Dubai Approvals Team is here to spare you the hassle of obtaining all the necessary approval letters from the relevant authorities.
When to Apply for Tecom and DCCA Approval?
There are a few things you need to consider when applying for Tecom and DCCA approval for your business in Dubai. First, you need to make sure that your business is properly registered with the Department of Economic Development (DED).
Next, you will need to provide the required documentation, which includes your trade license, company formation documents, and ownership documents. You will need to apply for a fee. Once your application is received and processed, you will be notified of the decision.
Documents to be Submitted
For Free Construction
During the pre-construction phase, there are several paperwork and inspection procedures needed for DCCA (Dubai Creative Clusters Authority) clearance. A few of them include the following:
Investigating the soil.
Investigation-inspection of the soil.
Examine a soil report.
Editing the design.
Impact analysis of traffic.
Initial MEP design.
Permit for infrastructure work.
Construction permit in draught form.
Final permissions for construction.
The documents listed below are a few that you might need to begin construction on your project with DCCA clearance.
For Construction
Awarding a certificate of completion.
Certificate of completion for piling.
The structural inspection has finished.
NOC dewatering.
Post-tension final design assessment.
Editing the design.
Road shut down or detour.
Authorized by the project safety officer.
Certificate of completion of infrastructure work.
For Post construction
Permission for fit-out.
Start of the fit-out permit.
Editing the design.
Provider of facility management services.
Requirements 
To begin the application process for Tecom and DCCA approval for your business in Dubai, you will need to gather the following information and documents:
-Your business license or registration
-A valid passport
-Your Emirates ID
-In some cases, a trade license may also be required
Once you have gathered all the necessary information and documents, you will need to submit them to the Dubai Chamber of Commerce and Industry. After your application has been reviewed and approved, you will then be able to begin the Tecom and DCCA approval process.
How Long Does It Take to Get Approved?
It can take anywhere from a few weeks to a few months to get approved by Tecom and DCCA. The time it takes to get approved is dependent on many factors, such as the type of business, how many locations you have, and how many employees you have.
There is no one-size-fits-all answer to this question. To increase your chances of getting approved, be sure to complete all the required paperwork and submit it in a timely manner.
You should also have a clear understanding of the approval process and what is required of you before you begin the application process. For more information on Tecom and DCCA approval requirements, please see our blog article "Everything You Need to Know About Tecom and DCCA Approval for Your Business in Dubai."
What Are the Costs Involved?
Setting up a business in Dubai can be a costly endeavor, but there are ways to help offset the costs. One way is to get Tecom and DCCA approval for your business. Tecom is a free zone in Dubai that offers benefits like 100% ownership, no personal income tax, and no corporate tax.
DCCA is the Dubai Creative Clusters Authority, and their approval allows businesses to get a 20-year renewable lease at a reduced rate. The first cost you'll need to consider is the cost of setting up your business. This includes the cost of registering with your company, getting a trade license, and finding office space.
You can expect to pay around AED 20,000-30,000 for these set-up costs. Another cost to consider is the cost of living in Dubai. Unless you already have housing arranged, you'll need to factor in the cost of finding an apartment or villa as well as other living expenses like food and transportation.
You'll need to think about the ongoing costs of running your business. This includes things like marketing and advertising, hiring staff, and paying for office supplies. Fortunately, there are plenty of resources available to help businesses with these costs – including government initiatives designed to promote entrepreneurship in Dubai.
Tips and Tricks 
The application process for Tecom and DCCA approval can be daunting, but there are a few tips and tricks that can make it go more smoothly. First, be sure to have all of the required documents in order before starting the application. This will save you time and frustration in the long run.
Next, take your time filling out the application. Be as detailed as possible in each section, and if you have any questions, reach out to the customer service team for help. Once you submit your application, be patient – the review process can take some time.
Stay organized throughout the entire process. Keep track of deadlines, requirements, and any correspondence with the Tecom or DCCA team. This will ensure that everything goes smoothly, and you don't miss anything important.
With these tips in mind, you'll be well on your way to a successful Tecom or DCCA approval for your business in Dubai!
Alternatives to Tecom and DCCA Approval
If you're looking to set up a business in Dubai, you'll need to get approval from Tecom and the Dubai Creative Clusters Authority (DCCA). But what if your business doesn't fit into either of these categories? Are there any alternatives?
The answer is yes. There are a few other options for businesses that don't fall under Tecom or DCCA's purview. These include:
Setting up a free zone company:
Free zones are special economic zones that offer tax-free and customs-free environments for businesses. There are many different types of free zones in the UAE, each with its own requirements and benefits.
Applying for a professional license:
If you're providing a professional service, such as legal or financial advice, you'll need to apply for a professional license from the relevant authority.
Obtaining an industrial license:
Industrial licenses are required for businesses that engage in manufacturing or other forms of heavy industry.
Each of these options has its own pros and cons, so it's important to do your research before deciding which one is right for your business. Talk to a professional advisor to learn more about the best option for your company.
Obtaining Tecom and DCCA approval can be a complex process, which is why it's important to remain informed about the intricacies. With our guide, you now know what to expect before heading into the process and have a better understanding of all the documents that need to be filed for your business venture in Dubai to receive official approval. It may take some time, but by following our advice, you can ensure that everything runs smoothly until completion.