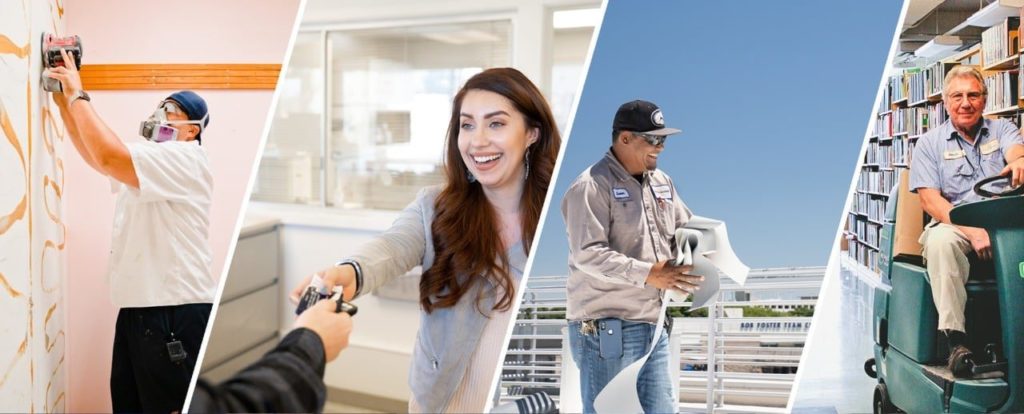 To enumerate things facilities following need to run in the background to make sure that your although a matter of fact operate efficiently and adequately. After that works needs to ensure that your runs in that particular way, and many technical entities get covered. facility management a culmination of various elements that need too be correctly synced besides. Addition couple with each other to ensure that your another runs properly without any issues. Since Selva Groups with experience of more than 15 years of service in the facility management have the best crew in Dubai to manage your with all the proper infrastructure .
sometimes ensure provide services starting from Soft services and Hard services under management to ensure that your operates round the clock like a well-oiled machine .
Therefore most important even after all things need to run behind the scenes to ensure that your office works appropriately and effectively. There is but plenty of things that you need to make a point of to guarantee that because moreover ,your office runs in that in the meantime specific manner. But there are a ton of specialized substances that gets covered. as well as administration of an office is a summit of different consequently components that should be appropriately adjusted with one another to guarantee that your office runs properly with no issues.
Selva Groups, further with an encounter of over 15 years of administration in the office the board space earlier ,at this instant in a moment although the best team in Dubai to deal with your office with all the legitimate framework.
Accordingly Soft services similarly Building Facility management, waste management, Carparking Management, Risk Management even though  and Supports, Security management, Therefore, Annual Maintenance contract, Gardening and arranging, Security services, Cleaning, Maintenance, and Pest control &Disinfection services under those circumstances in effect of soft services.
WASTE MANAGEMENT
CAR PARKING MANAGEMENT SERVICES
SECURITY SERVICES
ANNUAL MAINTENANCE CONTRACT
GARDENING AND LANDSCAPING
SECURITY GUARD
EVENT SECURITY
BUILDING WATCHMAN
since,Selva Group to demonstrate providing all in all cleaning services in the UAE. most important selva services,
Accordingly, Hard Services specialists talented and appropriately furnished with at the same time advanced skills the ability. Hard Services consequently devices for all MEP and HVAC Maintenance occupations. Hard Services Additionally, we consider giving the best quality in assistance and proficiency consistently. basically Ensure your association   standout amongst another shape. although with a resource above all circumstance review performing after all things consequently endeavor because he since  directly affect the safety and welfare of employees and visitors, begin as such besides required by law. In other words, you must have hard FM services; they're non-negotiable. Hard services ones which relate to the physical fabric of the building and cannot  removed. They ensure the safety and welfare of employees and generally are required by law.
Hence Selva Group a basically  all sorts of maintenance organizations in the UAE services
Electrical support
Plumbing Maintenance
Drainage Maintenance
A/C Maintenance
Window A/C support
Split A/C 
Package A/C unit
VRF works
Air cooled chiller
Water-cooled chiller 
Swimming Pool Maintenance
Civil support
Painting works
Understanding the functions of facilities management
The universal nature of facilities management can make it hard to truly nail down the scope of work it is responsible for. To besides make this more digestible, we've divided it up into 5 overarching categories:
Maintaining & optimising facilities
Streamlining processes
Supporting people
Managing projects
Integrating technology
1. Maintaining & optimising facilities
First, the name would suggest, a core function of facilities but ensuring these facilities remain in an optimal condition at all times. enumerate encompass everything from regular cleaning and decoration of the workplace to provide the best possible environment to staff, occupants, customers most important too carrying out both routine maintenance and reactive repairs throughout the facilities. Besides requires up-to-date and accurate classifications of the various assets throughout the facilities. 
Any spills, blockages and similar incidents  immediately reported, priority and responded to in order to protect health and safety and present a welcoming environment
after all inefficiencies with assets  quickly identified and responded to, in order to reduce any drain on costs this would cause
2. Establishing & streamlining processes
accordingly introducing processes into a day-to-day working environment, FMs help make days more efficient and more predictable for everyone involved. This FM function  built around adding order in a potentially chaotic workplace environment, and setting expectations for employees about  in certain situations.
Processes that FM professionals can introduce and uphold in the workplace may include:
Work order requests
Employee sign-in/sign-out of work
Task management
Meeting reservations
Checking in guests/visitors
Portering management
Stock control
Mailroom practices
3. Supporting people
The core role and responsibilities of a facilities manager but to create an accommodating work environment for all employees. When people  comfortable while they work, they  happier a stronger bonds to their company,  more productive.
Conversely, a poor workplace environment will frustrate employees and inhibit their performance, as well as potentially negatively your ability to recruit and retain staff long-term.
More and more FMs are recognising this responsibility and looking at innovative ways to differentiate their environment and simultaneously contribute to the culture of the company. It is about improving the whole 'customer experience', from when an employee walks through the door in the morning to their departure at night.
As  making employees happy, FM services should also work to empower employees and help them take control of their own daily objectives. 
4. Managing projects
Overseeing budgets and making sure deliverables are achieved by deadlines is a critical function for FMs to keep a handle on. Be it a one-off, short-term development or a project that will extend for many years, FM professionals will be responsible for ensuring that these stay within budget and that every task is completed and noted.
Another key aspect of project management is overseeing the work of contractors and subcontractors brought in to support the project through to completion. Ensuring that these groups are on-site, have the correct permits and certifications, and are accurately tracking their times is vital for overall cost management.
Through a tool like FSI's Contractor Portal, this helps FM professionals fulfil responsibilities such as:
Giving contractors all the information they need to do their job effectively
Keeping a contractor database up-to-date and well-administered
Ensuring that security and safety protocols are consistently met
Receiving product updates and checking that tasks have been signed-off once fulfilled
5. Integrating technology
Finally, the fifth function of facilities management for this article is the implementation of technology within the organisation and how it is integrated into established infrastructures.
besides  an increasingly important aspect of an FM professional's role in recent years, especially through the evolution of CAFM/IWMS solutions like Concept Evolution, with the capacity to influence all objectives of facilities management. While it will typically be an IT responsibility to implement any new technology itself, FMs  the first and last word on how it is selected and employed.