Selva Group Cleaning Company
Finding a reliable cleaning company to trust with the upkeep of your home can be daunting. But, if you're looking for a partner who can provide quality cleaning services, look no further than Selva Group Cleaning Company. Our years of service have earned us the trust of countless clients, and we are ready to assist you with your next clean-up. Read on to find out more!
Introduction to Selva Group Cleaning Company:-
As a busy professional, the last thing you want to worry about is cleaning your home. But it's important to keep your living space clean and tidy for both your own health and wellbeing and for entertaining guests. That's where Selva Group Cleaning Company comes in. We're a team of experienced and professional cleaners who can take care of all your cleaning needs, from Dusting to Disinfecting, so you can relax and enjoy your free time.
We understand that everyone's home is different, which is why we offer a range of services that can be tailored to your specific needs. Whether you need a one-time deep clean or regular maintenance visits, we'll work with you to create a plan that works for you. And because we use only eco-friendly products and practices, you can rest assured knowing that your home is being cleaned in a safe and sustainable way.
Comprehensive Services Offered by Selva Group Cleaning Company:-
No two homes are the same, and neither are their cleaning needs. That's why the Selva Group Cleaning Company offers a comprehensive range of services to meet the specific needs of each individual client. From one-time deep cleans to regular maintenance cleaning, we tailor our services to fit your unique situation.
Some of the comprehensive services we offer include:
Deep Cleans
A deep clean is a thorough cleaning of your home from top to bottom. We'll clean those hard-to-reach places that you may not have time for, as well as all the surfaces in your home. This type of cleaning is perfect for preparing for a special event or get-together, or just for giving your home a refreshed look and feel.
Regular Maintenance Cleaning
For those who want to keep their home looking its best on an ongoing basis, we offer regular maintenance cleaning services. This can be scheduled on a weekly, biweekly, or monthly basis, depending on your needs and preferences. We'll take care of all the basics, like vacuuming and dusting, as well as any other specific tasks you may need us to do.
Move-In/Move-Out Cleaning
Moving is already stressful enough – let us take care of the cleaning! Whether you're moving into a new home or moving out of your current one, we'll make sure everything is sparkling clean before you go. We'll even do a deep clean if you need it.
Specialty Cleaning
Have special cleaning needs? We can help! We offer a range of specialty cleaning services, from carpets and upholstery to windows and chandeliers. Just let us know what you need, and we'll take care of it.
No matter what your cleaning needs are, the Selva Group Cleaning Company is here to help!
Tips for Finding the Right Home Cleaning Company:-
When it comes to finding the right home cleaning company, there are a few things you should keep in mind. Here are some tips to help you find the best possible match for your needs:
Do some research.
Ask around for recommendations, or look online for customer reviews. This will give you a good idea of what companies are out there and what others have thought of their services.
Consider your budget.
Home cleaning companies can vary widely in terms of price, so it's important to figure out how much you're willing to spend before you start looking.
Determine your priorities.
What are you looking for in a home cleaning company? Are you concerned about eco-friendly practices? Do you need a team that can work around your schedule? Knowing what's most important to you will help narrow down your options.
Ask for quotes from multiple companies.
Once you've determined what kind of service you're looking for, get in touch with several different companies and ask for quotes. This will help you compare pricing and services offered before making a final decision.
Read the fine print.
Make sure you understand the contract you'll be signing with your chosen company. This may include details on payment schedules, additional fees, and more.
Following these tips will help you find the perfect home cleaning company for your needs.
Advantages of Choosing Us
At Selva Group Cleaning Company, we understand that your home is your sanctuary. That's why we offer a comprehensive range of cleaning services designed to keep your space clean and comfortable. From thorough dusting and vacuuming to mopping and disinfecting, our team will leave your home looking its best. In addition to our quality cleaning services, we also offer several advantages that set us apart from other companies. Here are just a few of the reasons why you should choose Selva Group Cleaning Company for your next cleaning project:
We're bonded and insured: This protects you if any damage occurs during our service.
We're experienced: Our team has years of experience in the cleaning industry, so you can rest assured that your home is in good hands.
We're reliable: We understand how important it is to keep to a schedule, so we'll always be on time and ready to get the job done right.
We're affordable: We offer competitive rates without sacrificing quality or service.
We offer a satisfaction guarantee: If you're not happy with our work, we'll make it right.
Cost Savings with Professional Home Cleaning Services:-
Homeowners across the United States are searching for ways to save money. Many people are cutting back on their spending and looking for ways to reduce their expenses. One way to save money is by hiring a professional home cleaning company.
A professional home cleaning company can provide you with a wide variety of services that will save you time and money. These services include:
Carpet Cleaning:
A professional home cleaning company can clean your carpets using high-quality equipment and detergents. This will remove all the dirt, dust, and stains from your carpets, leaving them looking like new.
Window Cleaning:
A professional home cleaning company can clean your windows, inside and out. This will allow more natural light into your home and improve the appearance of your property.
Pressure Washing:
A professional home cleaning company can pressure wash your siding, deck, and driveway. This will remove all the dirt, grime, and mildew from these surfaces, making them look like new again.
Hiring a professional home cleaning company is an excellent way to save time and money. These companies offer a wide range of services that can help you keep your home clean and inviting all year long.
Our Team, Equipment, and Processes:-
Looking for a reliable home cleaning company? Look no further than Selva Group Cleaning Company! We are a professional cleaning company that offers top-notch cleaning services to homeowners in the area. We understand the importance of keeping your home clean and tidy, and we are dedicated to providing our customers with the best possible service.
Our team of experienced and certified cleaners will work diligently to clean every nook and cranny of your home, from the floors to the ceilings. We use high-quality cleaning equipment and products to ensure that your home is left sparkling clean. Our process is designed to be as efficient as possible so that you can get back to enjoying your life without having to worry about the state of your home.
If you're looking for a home cleaning company that you can trust, look no further than Selva Group Cleaning Company. We guarantee that you'll be satisfied with our services, and we look forward to helping you keep your home clean and comfortable.
Things to Consider Before Choosing a Cleaning Company
There are many things to consider before choosing a cleaning company. The most important thing is whether the company is reliable. You should also consider the company's price, its services, and its reputation.
Selva Group Cleaning Company is a reliable home cleaning partner that you should consider for your next clean-up. We offer competitive rates and superior service backed by years of knowledge and experience. With custom-tailored services available to suit your needs, the knowledgeable staff at Selva Group is ready to help keep your home in perfect condition no matter how dirty it gets.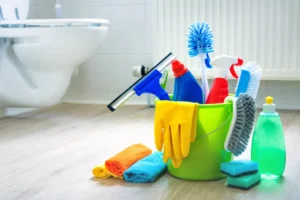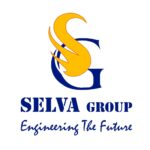 DEEP CLEANING SERVICES DUBAI Selva Deep cleaning services Dubai can be customized to meet your specific needs. Whether you need a one-time deep clean or
Read More »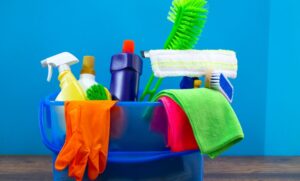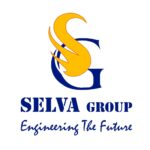 Selva Group Deep Cleaning Company Are you looking to get your home spic and span? Then you don't want to miss out on what Selva
Read More »