Dubai Health Authority Approval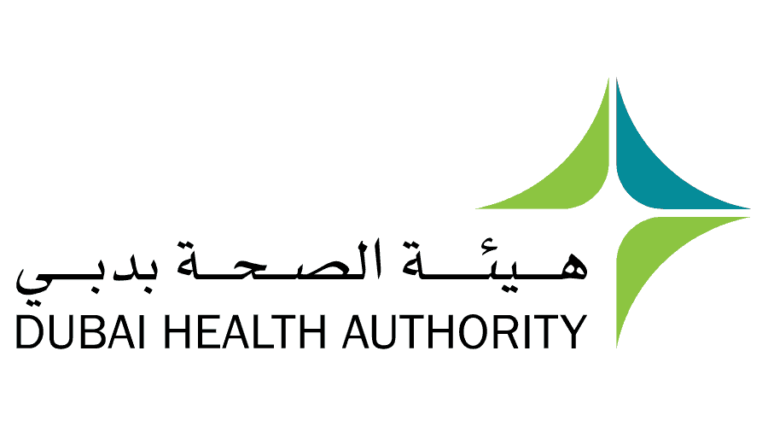 What is the DHA Approval?
DHA approval is required for all new developments in Dubai. The process is designed to ensure that all new construction meets the highest standards of quality and safety.
The first step in the DHA approval process is to apply. This can be done online or via mail. Once your application has been received, it will be reviewed by the DHA. If your application is complete and meets all the requirements, it will be forwarded to the next stage of the process.
If your application is incomplete or does not meet the requirements, it will be returned to you with instructions on how to proceed. Once your application has been approved, you will be required to submit a development plan. This plan must include detailed information about the proposed development, including its location, size, and scope.
Once your development plan has been reviewed and approved by the DHA, you will be issued a building permit. This permit must be prominently displayed at the construction site. Construction cannot begin until the permit has been issued.
The DHA approval process is designed to protect the interests of both developers and the community at large. By ensuring that all new construction meets high standards of quality and safety, we can create a better-built environment for everyone in Dubai.
About Selva Group
Selva Group Helps in Getting Dubai Health Authority Approval Process for Pharmaceuticals Medical Equipment, Cosmetics, and Food Items. The Selva Group works with qualified staff who provide Dubai Health Authority (DHA) approved products for the UAE market as per international standards.
We handle all aspects of the DHA approval process and documentation for all related product lines from the initial licensing stage to the delivery of final approvals. Selva Group also provides dedicated support services such as interpreting international regulatory requirements specific to Middle Eastern markets and providing legal representation before DHA officials and official suppliers from other government bodies.
To pursue their employment, healthcare practitioners in Dubai must get a DHA license. It is issued by the Dubai Health Authority's (DHA) HRD or the Health Regulation Department. To earn a DHA license, healthcare professionals must apply, pass a skill exam, and complete tests in Dubai. All the specifics are in our handbook.
What is Required for DHA Approval?
To obtain DHA approval, your organization must submit a DHA-Approved Proposal Package. This package must include:
A completed and signed DHA Proposal Application Form.
A detailed description of your organization and its capabilities, including information on your management team, financial stability, and past performance.
A description of the proposed project or services, including the scope of work, timeframes, deliverables, and milestones.
A cost proposal outlining your proposed fees for the project or services.
Any additional supporting documentation required by the DHA (this may vary depending on the nature of the project or services being proposed).
Once your proposal package has been submitted, it will be reviewed by a panel of DHA experts. If your proposal is approved, you will be required to sign a contract with the DHA outlining the terms and conditions of the project or services to be provided.
Who Can Submit a DHA License Dubai Application?
The DHA Health Regulation Department (HRD) is solely in charge of licensing medical specialists who have the training and credentials necessary to offer Dubai citizens high-quality medical treatment. Traditional, complementary, and alternative medicine practitioners who want to practice in Dubai must get a DHA license including, but not limited to:
Physicians.
Denstists.
Nurses/Midwives.
Healthcare Alliance.
How Do I Apply for A DHA License?
The DHA license application procedure in Dubai is simple yet lengthy. The information you need to apply for your medical license in the UAE is provided below.
Step 1: The Self-Assessment Tool
The first self-assessment is the first step in applying for a DHA license in Dubai. to
Visit the DHA website to access the Sheryan self-assessment portal.
Respond to self-evaluation inquiries.
Create a DHA account by logging in to get the results.
Please be aware that you are only allowed to take the evaluation three times total across authorities.
The site will determine your eligibility to join the Dubai Medical Registry based on the information you supply.
If so, go to the next action. If not, you have the option of having your profile manually reviewed. You must: for the Manual Review.
Apply online and include all necessary information and documentation.
Pay the 200 AED in fees.
A DHA review might take up to 10 working days, so be patient.
Step 2: Sheryan Account Creation
You should establish a personal ID on the DHA Sheryan site before legally starting the DHA licensing procedure.
Check out the DHA "Single Sign On" site.
Go to "Register New Account" and click.
Type in the necessary data.
Select "Register" from the menu.
Account login information will be sent to you through email.
Step 3: The PSY And CBT Assessment
The Primary Source Verification (PSV) process should be completed by anybody qualified for a license in Dubai, and they should pass the CBT evaluation if necessary.
PSV Via Dataflow
To screen professional candidates for the Dubai healthcare industry, the DHA has collaborated with Dataflow Group. All professionals who submit a DHA license application have their educational backgrounds and qualifications thoroughly checked by the PSV.
Only the most legitimate profiles are admitted to the Dubai Medical Registry, thanks to these inspections.
The Prometric CBT Assessment.
Some medical professionals, especially physicians, dentists, and nurses, may be required to complete an initial CBT Assessment by the DHA. This DHA license examination is given by Prometric, an impartial testing organization that evaluates candidates' levels of knowledge and proficiency.
You may register for the DHA license in Dubai if you pass your Prometric CBT testing and the PSV review.
Step 4: Register
You must create an account on the DHA Sheryan to legally process the license application. To that, just say:
Select "Register a Professional" from the menu.
Give the pertinent details.
Upload the required paperwork.
Submit after paying the DHA registration cost of AED 200.
Your application will be examined by the DHA considering your PSV and CBT results, and it will either be approved, rejected, or sent back for further information.
Step 5: Set Up Oral Evaluation
The DHA may ask you to undergo an oral examination, depending on the professional healthcare position you apply for.
Set a time for the oral evaluation.
Pay the fees (AED 250 for a standard evaluation and AED 2000 for an urgent assessment).
Take the test, then pass it.
Step 6: Activate Professional License
If you pass the oral examination, you will immediately become a certified DHA professional. You just need to activate your professional license at this point. Here is what you must do using your Sheryan account to do that:
Choose The Professional's Registration, Then Submit An Online Application.
The competent authorities grant the request.
AED 1000–4000 in license activation costs must be paid.
Documents Needed:
For initial processing, you must provide the following papers in accordance with the DHA license requirements:
An Up-To-Date Picture (Passport Size).
A Photocopy of Your Passport.
Your academic credentials.
Your certifications of experience.
License or registration for practicing.
The GSC, or Good Standing Certificate.
A Surgical Diary for Two Years (For Surgeons).
A medical fitness examination if the candidate is 65 years of age or older. This may be done at any of the Dubai visa medical facilities.
Following the approval of your license application, you must additionally submit:
A letter of offer from your recruitment office.
Proof of malpractice insurance from your recruitment facility.
License Renewal for DHA.
You must renew your license after its initial year of validity. Three months before your license expires, you can request a renewal through the DHA.
License Renewal Documents Needed:
Any licensed healthcare practitioner who wants to continue working in Dubai must update their registration with fresh information about their experience and credentials. The paperwork required for license renewal is listed below.
A Duplicate of Your Current Passport.
PSV outcome for standing.

License Adequacy.
Fresh experience.
Renewal of the malpractice policy.
Process for renewing DHA licenses in Dubai
You must: renew your DHA license.
Publish the PSV file.
Upload the most recent malpractice insurance certificate.
Submit The Sheryan Licensing Renewal Application.
Pay the Sheryan DHA renewal costs for your license.
DHA evaluation is awaited.
Your Dubai medical license will automatically renew and be sent to you via courier after DHA has given its approval.
Structure For DHA License Fees
Several payments are necessary at various times throughout the DHA licensing procedure. For your convenience, we've broken down the DHA license costs into manageable steps.
Registration & Application Fees
Self-assessment exams are free to take. However, there is an AED 200 credentialing charge for all medical specialists.
Understanding the DHA Guidelines:
The DHA has a set of guidelines that developers must follow to get their projects approved. These guidelines can be confusing and difficult to interpret, so it is important to seek out help from experienced professionals who can guide you through the process.
Securing Funding:
One of the biggest challenges during the DHA approval process is securing funding for your project. The DHA requires a certain amount of financial commitment from developers to move forward with their approval, so make sure you have your financing in place before starting the process.
Dealing with Delays:
The DHA approval process is notoriously slow, and delays are common at every stage. Be prepared for delays and have a backup plan in place in case your project is delayed for an extended period.
Meeting all Requirements:
There are a lot of requirements that developers must meet during the DHA approval process, from environmental impact studies to financial feasibility studies. Make sure you are aware of all the requirements and have everything in order before starting the process to avoid any costly delays or setbacks.
Dealing with Bureaucracy:
The DHA approval process is often plagued by bureaucracy and red tape. Be prepared for this and have a plan in place to navigate the bureaucracy effectively. If you are stuck or feel like you're being pushed around, don't hesitate to seek help from professionals who can expedite the process.
Tips and Best Practices to Secure a Smooth DHA Approval Process
There are a few key things that you can do to help ensure a smooth DHA approval process:
Make sure you have all the necessary documentation in order. This includes your passport, visa, and any other required documents.
Familiarize yourself with the DHA website and requirements. This will help you understand what is required of you and make the process go smoother.
Be prepared for your interview. You will need to answer questions about your employment, education, and other aspects of your life. Be honest and straightforward in your answers.
Follow up after your interview. Send a thank you note or email to the person who interviewed you. This shows that you are interested in the position and are willing to take the extra step to secure it.
Be organized and detail-oriented. Keep documents, forms, and other paperwork in one place so you can easily access them as needed.
Allow yourself plenty of time for the approval process. Do not assume it will happen overnight or even within a few days; this is often a lengthy process, especially if there have been any delays.
Stay in touch with the DHA office throughout the approval process to ensure that everything is running smoothly and to answer any questions they may have.
Alternatives to the DHA Approval Process
The DHA approval process is the primary method of approval for projects in Dubai. However, there are a few alternatives that can be used to get your project approved.
One option is to use the Tawteed system. Tawteed is an online system that allows you to submit your project proposal directly to the DHA. Once your proposal is received, it will be reviewed by the DHA, and you will be contacted if they have any questions or concerns.
Another option is to use a private project management company. These companies can help you navigate the DHA approval process and get your project approved in a timely manner.
You can always try to go through the approval process on your own. However, this can be a very time-consuming and complicated process. If you are not familiar with the DHA approval process, it is best to seek out help from one of the other two options mentioned above.