Dubai Municipality Approval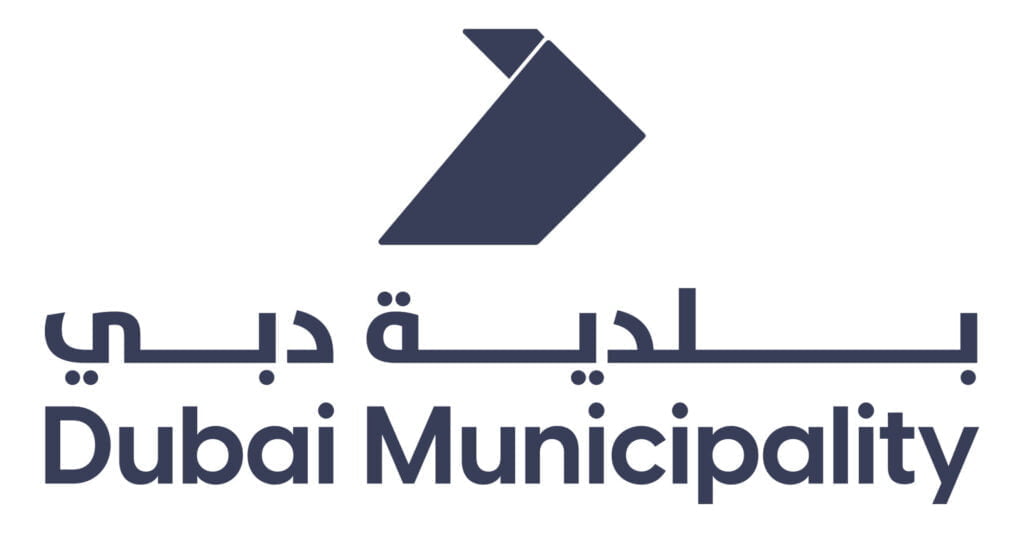 Dubai is known for its towering skyscrapers, luxury shopping malls, and stunning beaches. But did you know that there's a whole other side to the city? A side that involves building regulations, permits, and approvals.
Yes, we're talking about Dubai Municipality approval – your pathway to constructing or renovating any property in this bustling city. While it may sound daunting at first glance, fear not!
Let's look at everything you need to know about getting Dubai Municipality approval, so you can make your dream project come to life without any hiccups.
What is Dubai Municipality Approval?
Dubai Municipality is the government body responsible for regulating construction and development in the Emirate of Dubai, United Arab Emirates. They are responsible for issuing building permits, controlling zoning, and inspecting buildings to ensure compliance with Building Codes.
The Building Code is a set of regulations that govern all aspects of construction, from the materials used to the safety standards that must be met. All buildings in Dubai must be constructed in accordance with the Building Code.
Building permit applications must be submitted to Dubai Municipality for approval before construction can begin. The application must include detailed drawings of the proposed construction, as well as information on the contractor who will be performing the work.
Once approved, building permit holders are required to comply with all aspects of the Building Code. Inspections will be conducted during construction to ensure compliance and final inspections must be passed before a Certificate of Completion can be issued.
Introduction to Selva Group
The Selva Group is a company that specializes in obtaining Dubai municipality approval for construction projects. We are a one-stop shop for all your Dubai municipality approval needs, and we can help you obtain the approvals you need in a timely and efficient manner.
The Selva Group has a team of experienced professionals who are knowledgeable about the Dubai municipality approval process. We will work with you to ensure that your project meets all the requirements for approval.
We will also help you navigate the bureaucracy of the Dubai municipality, so that you can get your project approved without any delays. The Selva Group is committed to providing excellent customer service.
We will keep you informed about the status of your project and will answer any questions you have along the way. We want to make sure that you are completely satisfied with our services, and we will do everything we can to make sure your project is approved by the Dubai municipality.
Reasons for Obtaining DMA
There are many reasons why you might need to obtain Dubai Municipality approval for your project. For example, if you are planning to build a new commercial or residential development, you will need to submit plans and obtain approval from the municipality.
The process of obtaining Dubai Municipality approval can be complex, so it is important to work with an experienced consultant who can help guide you through the process. In addition, there are a few things that you should keep in mind when going through the approval process:
Make sure that you have all the required documentation in order before submitting your application. This includes drawings, plans, and any other supporting materials that may be required by the municipality.
Be prepared to provide detailed information about your project, including its location, size, scope, and timeline.
Understand the municipality's requirements and procedures for approving projects. This will help you avoid any delays or setbacks in the process.
Keep in mind that the Dubai Municipality has the final say on whether your project is approved. Therefore, it is important to work closely with them throughout the entire process to ensure a positive outcome.
Following the above guidelines can help you more easily obtain Dubai Municipality approval for your project.
Types of DMA's
There are three types of Dubai Municipality approval that may be required for your project: planning, building, and environmental.
Planning Approval
Planning approval is required for any development that will take place in Dubai. This includes new construction, additions or alterations to existing buildings and even small projects such as fences and swimming pools. The Planning Department will review your plans to make sure they meet the requirements of the development regulations.
Building Approval
Building approval is required for any construction work that will take place in Dubai. This includes both new construction and alterations or additions to existing buildings. Building approvals are obtained from the Building Department.
Environmental Approval
Environmental approval is required for any project that could have a potential impact on the environment. This includes anything from large construction projects to small businesses. Environmental approvals are obtained from the Environment Department.
How to Register and Apply for DMA?
If you want to register and apply for DM approval, there are a few things you need to know. First, you need to have all your documents in order. This includes your trade license, passport, Emirates ID, and any other required documents.
Once you have all your documents ready, you can begin the registration process by creating an account on the DM website. After your account has been created, you will need to log in and fill out the online application form.
Be sure to include all the required information and upload any supporting documentation. Once you have submitted your application, it will be reviewed by the DM team. If everything is in order, you will be issued an approval certificate that you can use to obtain your permit.
What is Involved in the DMA Process?
The Dubai Municipality (DM) is the government body responsible for regulating building and construction in the Emirate of Dubai, United Arab Emirates. As part of its mandate, the DM issues approvals for all new construction projects in Dubai.
The DM approval process is required for any development that includes the construction of new buildings or modifications to existing buildings. The process is designed to ensure that all construction projects meet the requisite standards and regulations set by the DM.
The first step in the DM approval process is to submit a completed application form, along with all required supporting documentation, to the DM. Once your application has been received, it will be reviewed by the DM's technical team. If your application is complete and meets all of the necessary requirements, you will be issued an "Approval in Principle".
Once you have received your "Approval in Principle", you will need to submit a detailed project proposal, including design plans and specifications, to the DM for final review and approval. Once your proposal has been approved, you will be issued a "No Objection Certificate" (NOC), which gives you permission to proceed with your project.
Required Documents for the DMA
There are a few required documents for the Dubai Municipality application. The first is a no-objection certificate (NOC) from your sponsor. This can be obtained from your sponsor's company HR department. The second required document is a copy of your passport, visa, and Emirates ID.
These can be obtained from your local passport office or the Emirates Identity Authority. The third required document is a completed application form. This can be found on the Dubai Municipality website.
The fourth and final required document is the payment for the application fee. This can be paid online or at any Dubai Municipality customer service center.
Timescale for Obtaining DMA
The Dubai Municipality approval process can take anywhere from a few weeks to a few months, depending on the complexity of the project. The first step is to submit a complete set of architectural drawings and other required documents to the Dubai Municipality.
Once submitted, the municipality will review the documents and may request additional information or clarification. After the review is complete, an on-site inspection will be conducted to verify that the proposed project meets all building code requirements.
If everything is in order, the Dubai Municipality will issue an approval certificate. However, if there are any outstanding issues, the certificate will not be issued until those issues are resolved.
Why Do People Pick Dubai Municipality?
Office Approval
According to Dubai legislation, the Dubai Municipality, also known as DM Dubai, validates the procedure for sanctioning the establishment of offices in the Dubai zone. Before you can obtain any Dubai municipality clearance, you must submit several criteria and paperwork.
The building where the office will be located, and its intended use are the first things that the Dubai Municipality may investigate. Before moving on to additional papers, Dubai Municipality will confirm the legitimacy of the structure and the office's use.
Restaurant Approval
It might be difficult to obtain Dubai Municipality clearance for a business, such as a restaurant. We are a certified engineering firm that offers you the layout to get DM Authority approvals, such as the Food Control Department Dubai for DM clearance.
The restaurant cannot open for business without receiving final permission from the Food Control Department. The following are some fundamental requirements for receiving restaurant approval:
Both the ceiling and the floors should be simple to clean. The building materials used to construct the restaurant should be non-toxic, smooth, light-colored, fireproof, and have an effective drainage system.
The restaurant needs a good ventilation and lighting system.
A contract for pest management should be obtained by the restaurant from an authorized pest control firm.
Water and drainage connections shouldn't be visible from the outside.
The restaurant's chimney duct needs to be at least 2 meters higher than the closest structure.
The tables should all be made of stainless steel.
Storage of cleaning supplies must be done in a separate area.
In addition to these approvals for offices and restaurants, we provide you with the greatest engineering alternatives for your warehouse mezzanine.
DMA Building and Construction Services
-Dubai Universal's evaluation of an existing building.
-Wosool Design Code.
-Permit for Sand Transfer.
-Permit for Self-Decor.
-Completion and Connection to Services.
-Inspection of Structure.
-Permit for a boundary wall or fence.
-Application for a Certificate of Building Completion with a Dispute.
-Permit for Building Modifications or Additions.
-Service blocks in private villas should be designed and approved.
-A Certificate of No Objection for Infrastructure Projects.
-Approval of Swimming Pool Drawings for Public and Private Pools.
-Structural License for Advertisement on Roof and/or Pole.
-No Objection Certificate, often known as a NOC, for well drilling.
-Night Works Permit for Projects That Are Under Construction.
-Technical dispute resolution.
-Permit for Sand Supply.
-Engineering Drawings Copy with Approval.
-Electricity Supply for Construction Sites on a Temporary Basis.
-A letter of no objection to adding a new meter or increasing the current of electricity.
-At the building entrance's gate level.
-Permit for painting and maintenance.
-Prolong the expiration date for approved drawings.
-Renewing a license for construction.
-New Building Permit.
-Prior approval for new construction, additions, or alterations.
-Excavation Permit and Site Preparation.
-Examine Construction Material Samples.
-Building Maintenance Permit for Historic Areas.
-Request permission to design a building in a historically significant area.
Please search for other Dubai approvals if you need more help. Visit Procedure for Getting DM Approvals to learn more about the DM approval process offered by the Dubai Municipality Portal or DM Dubai. We can also assist you in learning about all the permissions that the Dubai Municipality has issued. For questions, please get in touch with us.
Areas Requiring DMA
To obtain Dubai Municipality Approval, certain areas of your development project must meet their requirements. These include but are not limited to:
The plot of land on which the development will take place.
The building itself, including its height, number of floors, and facade.
Any ancillary structures such as parking garages, swimming pools, or landscaping.
The internal layout and specifications of the units within the building.
The fire safety and security systems in place.
To ensure that your development project meets all the necessary requirements for Dubai Municipality Approval, it is advisable to consult with an experienced architect or engineering firm who is familiar with the approval process.
Penalties 
The Dubai Municipality is the governmental body in charge of regulating construction and development projects in the city of Dubai, United Arab Emirates. Approval from the municipality is required for any project that involves the construction, alteration, or demolition of any building or structure.
If you fail to comply with the requirements of Dubai Municipality, you may be subject to penalties. These can include fines, jail time, or both. The amount of the fine will depend on the violation and how many times you have been found in violation.
Dubai Municipality approval is a crucial requirement for any project that is to be built in the city. It requires extensive documentation such as drawings, plans and specifications before it can be approved.
As daunting as this process may seem, with the right guidance and advice anything can be accomplished! With our help, you will find yourself navigating through all the paperwork much easier so you can get on your way to constructing that dream building or home without any interruptions.