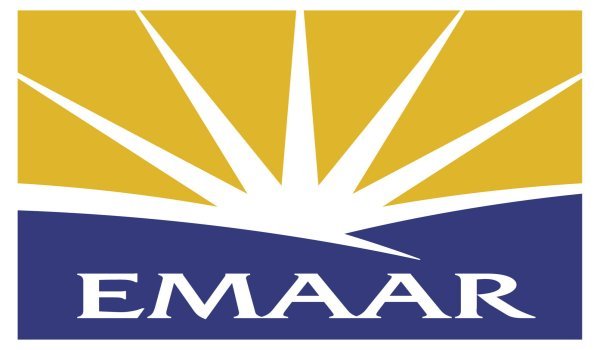 What is Emaar?
Emaar is one of the world's largest real estate developers, with a presence in over 30 countries. The company was founded in 1997 in Dubai, United Arab Emirates, and has since grown to become a leading player in the global real estate market.
Emaar is best known for its iconic developments such as the Burj Khalifa, the tallest building in the world, and the Dubai Mall, the world's largest shopping mall. Emaar has a strong commitment to quality and excellence, which is reflected in its approach to the approval process for its developments.
All Emaar projects are subject to a rigorous approval process that includes multiple levels of review and input from different departments within the company. This ensures that every Emaar development meets the highest standards of quality and safety.
The Emaar approval process begins with an initial feasibility study that assesses the proposed development site and determines whether it is suitable for the project. Once the feasibility study is complete, a team of architects and engineers will begin work on the project design.
The project design must meet all applicable building codes and regulations, as well as Emaar's own high standards for quality and safety. Once the project design is approved, construction can begin.
During construction, Emaar closely monitors all aspects of the project to ensure that it meets all quality and safety requirements. Once construction is complete, Emaar undertakes a final inspection of the property to ensure that it meets all standards.
Why Pick Emaar?
Foreigners were previously unable to purchase real estate in Dubai, but Emaar now allows them to do so in one of the most modern cities on Earth. Foreigners from all over the world are keen to acquire property in Dubai, which is fast becoming a commercial center for numerous investors.
Emaar offers its customers the finest high-tech properties for a fair price. Although Dubai's real estate industry has expanded over the years, residences there are still more affordable than in certain European nations, which has helped Dubai become a popular tourist destination.
Emaar offers its customers a simple payment schedule. Owning a home in Dubai through Emaar may be the finest investment you can make due to the rise in tourists and job seekers.
Why should Emaar Approvals use Selva Group?
The skilled professionals at Selva Group Team have years of experience in the real estate sector. Particularly regarding all operations associated with the Emaar Alterations Department, they have extensive real estate knowledge.
They thus pay careful attention to changing trends and stay informed of any modifications to the procedures for filing Emaar approval applications. By doing this, we can guarantee that every application we make for the Emaar Alterations Department contains the precise data needed for its goals.
Our experts individually complete your applications with the required paperwork and information. The careful attention to the guidelines established by the Emaar Alterations Department allows us to guarantee effective services for Emaar approval.
Selva Group Team provides specialized services for obtaining quick Selva Group, increasing their worth for our cherished clients. Every client has a unique circumstance when they come to us, therefore we work hard to meet all their specific needs regarding the Emaar Alterations Department.
Various Emaar permits are required to acquire real estate in particular Dubai locations. Our specialists will let you know after examining your case which one is best for your circumstances if you are unsure.
This can be connected to the reason you're purchasing real estate in Dubai or the kind of property you want to invest in. We may fine-tune your application and entirely meet your demands by paying attention to the category of permissions that the Emaar Alterations Department requires.
The Emaar Approval Process
The Emaar approval process can seem daunting, but it doesn't have to be. With a little bit of research and preparation, you can make the process go smoothly. First, you'll need to gather all the required documents.
Emaar has a list of required documents on its website, so be sure to check that before you start gathering your paperwork. Next, you'll need to submit your application online. Once you've submitted your application, you will need to wait for a decision from Emaar.
This can take up to four weeks, so be patient. If your application is approved, congrats! You're one step closer to owning your dream home. If your application is denied, don't despair. Emaar will provide feedback on why your application was denied and what you can do to improve your chances next time around.
Processing Period
The approval procedure is determined by the size and kind of building activity. According to Emaar Properties, the approval procedure typically takes between three and six months for medium-complexity projects and between five and nine months for high-complexity projects. However, it could change based on the size and style of the building.
The approval procedure for projects requiring pre-construction typically takes 160 days from the date of submission. Typically, this clearance procedure starts with the internal Emaar team before moving on to the regulatory agency and any further third-party approvals (like HOA).
Documents Required 
Assuming you are referring to the Emaar approval process for construction in Dubai, the following documents will be required for approval:
A site layout plan showing the location of the proposed development in relation to surrounding landmarks and features.
Architectural plans and elevations for the proposed development, including any internal floor plans.
A structural engineer's report detailing the proposed construction methods and materials to be used
A facade engineer's report detailing the proposed external finishes and cladding systems.
A services engineer's report detailing the proposed electrical, mechanical, and plumbing systems.
A geotechnical engineer's report detailing the soil conditions at the site and any special foundation requirements.
An environmental impact assessment report highlighting any potential impacts of the development on local flora and fauna, water resources, air quality, or traffic patterns.
Types of Projects Requiring Emaar Approval
The Emaar Approval Process is required for any project that falls under the following categories:
Construction or alteration of any building, structure, or part thereof within the Dubai Marina, JBR, Downtown Dubai, or Business Bay master communities developed by Emaar Properties Group PJSC; or
Use of Emaar's Intellectual Property ("IP"), including but not limited to, all trademarks, copyrightable materials, designs, and patents.
If your project requires Emaar Approval, please submit your request through the online form available on the Emaar website. Please note that you will need to provide the following information and documentation:
A description of your project
The location of your project
Plans and/or drawings related to your project
Any additional details or supporting materials related to your project
Once we receive your request, our team will review it and get back to you as soon as possible with the next steps.
How to Secure a  Successful Emaar Approval?
When it comes to securing an Emaar approval, there are a few things you'll need to keep in mind. Here are a few tips to help you through the process:
Be prepared with all the necessary documentation. This includes things like your trade license, passport, and Emirates ID
Make sure you have a clear understanding of the project you're proposing. Emaar will want to see detailed plans and drawings.
Have a strong business case for your project. Demonstrate how your project will benefit Emaar and its customers.
Work with an experienced consultant who knows the Emaar approval process inside and out. They can help guide you through the process and increase your chances of success.
Common Mistakes to Avoid 
There are a few common mistakes that people make during the Emaar approval process that can hold up their project. Here are a few things to avoid doing:
Not Applying for all the Necessary Permits
When you're starting a construction project, it's important to make sure that you have all the necessary permits in place before you begin work. If you don't, you could face delays in the approval process or even be forced to stop work altogether.
Failing to Comply with Building Codes and Regulations
There are strict building codes and regulations in place in Dubai, and it's important to make sure that your project complies with them. If you don't, it could cause delays in the approval process.
Not Submitting Complete and Accurate Documents
When you apply for approval from Emaar, you need to submit complete and accurate documents. If any of your paperwork is incomplete or inaccurate, it could cause delays in the process.
Not Response to Requests for Information in a Timely Manner
If Emaar requests additional information from you during the approval process, it's important to respond as quickly as possible. Failure to do so could cause delays.
How to Check Whether Your Project Has Received Final Approval or Not?
The Emaar approvals process can be confusing, but it's important to know where your project stands. Here's how to check whether your project has received final approval or not:
Check the Emaar website. If your project is listed on the site, it will receive final approval.
Contact Emaar directly. You can call or email Emaar and they will let you know if your project has been approved.
3.Ask your real estate agent. If you are working with a real estate agent, they will be able to tell you if your project has been approved by Emaar.
Look for construction activity. If you see construction activity happening on your project, that means it has received final approval from Emaar and is moving forward.
Benefits of Obtaining an Emaar Approval
When it comes to construction in Dubai, one of the most important things you need to know about is the Emaar approval process. Emaar is the master developer of many of the Emirate's most iconic buildings and developments, so obtaining their approval is essential for any construction project in Dubai. Here are some of the benefits of obtaining an Emaar approval:
Increased chances of success for your construction project
Because Emaar is such a big player in the Dubai construction scene, their approval can give your project a major boost and increase your chances of success.
Access to exclusive materials and suppliers
With Emaar's approval, you'll have access to exclusive materials and suppliers that you might not be able to find elsewhere. This can help ensure that your construction project is top-notch and meets all the necessary standards.
Expert guidance from Emaar
When you obtain Emaar's approval, you'll also be able to benefit from their expertise and guidance throughout your construction project. This can be extremely valuable, especially if you're new to the Dubai construction scene.
There are many benefits to obtaining an Emaar approval for your construction project in Dubai. If you're looking to increase your chances of success and get access to exclusive materials and suppliers, then this is something you should consider doing.
The Emaar approval process can be daunting, but with the right research and preparation, it can also be relatively straightforward. Being aware of all the requirements that need to be met before submitting your application is an essential part of ensuring you put your best foot forward when pursuing a development opportunity with Emaar.
By following these steps, you will significantly increase your chances of getting approved and move one step closer to achieving success. Owning a home in Dubai through Emaar may be the finest investment you can make due to the rise in tourists and job seekers.
If you need approvals from a variety of Dubai agencies, including JAFZA, NAKHEEL, the Dubai Municipality, Trakhees, and Dubai event permission, among others, the Selva Group Team is among the leading engineering firms in Dubai. We are committed to providing efficient one-stop engineering solutions for all types of clients and projects. We can help you through the drawn-out approval process for Dubai.