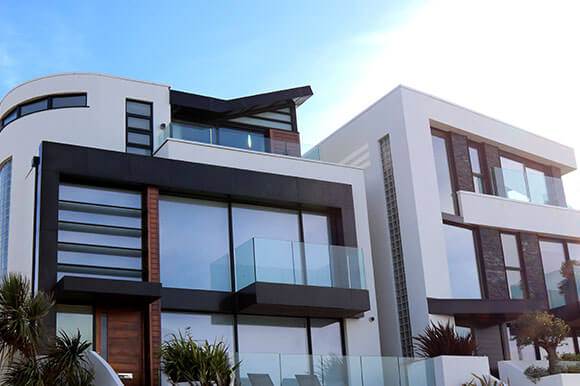 Villa Maintenance
Although a Property, house owners rent maintenance managers to maintain the property wanting If good and ensure that all the numerous systems, from plumbing to electrical too heating, stay in working order. For example, a supervisor of a more extensive property may have to hire landscaping crews or acquire bids from exterior companies for repair work.
We have been using Villa's Landscaping for nearly four years now, and our yard has never looked higher. Besides yard maintenance, Villa's has helped with tree trimming and bark mulching and cleaning up leaves.
We fix a range of property issues, from air-con too electrical to Handyman must be plumbing points. Whether your issue is minor and straightforward or time-sensitive, we shall be there so that you can provide the service that you want.
Introduction to Selva Group
Selva Group is a Dubai-based villa maintenance company that offers a broad range of services to help homeowners keep their properties in top condition. Services include pool and garden maintenance, housekeeping, handyman services, and more.
We offer villa maintenance services at competitive rates. Homeowners can schedule weekly, bi-weekly, or monthly service packages depending on their needs. We also offer one-time services for special occasions or events.
What Does a Villa Maintenance Service Include?
The Selva Group is a full-service villa maintenance company that offers a wide range of services to help property owners in the UAE maintain their villas and increase their property values. Some of the services offered by Selva Group include:
Villa cleaning:
The Selva Group offers both regular and one-time villa cleaning services. Regular cleaning services can be scheduled on a weekly, bi-weekly, or monthly basis, and include comprehensive cleaning of all areas of the villa, including the kitchen, bathroom, bedrooms, living room, and outdoor areas. One-time cleaning services are also available for special occasions or when you need a deep cleaning.
Villa repairs and maintenance:
The Selva Group offers a variety of repair and maintenance services to keep your villa in top condition. Services include everything from plumbing and electrical repairs to painting and pest control. We can also help you with annual or bi-annual maintenance tasks like AC servicing, pool maintenance, and garden care.
Furniture rental:
The Selva Group offers furniture rental services so you can furnish your villa without having to buy new furniture. We have a wide range of furniture available for rent, including bedroom sets, living room sets, dining room sets, and outdoor furniture.
Interior design:
The Selva Group offers interior design services to help you personalize your villa and make it your own. Services include space planning, color consulting, furnishing, and decorative accents.
Mover services:
The Selva Group offers mover services to help with any relocation needs. We can provide packing, loading, transport, and unloading services using our experienced movers and specialized vehicles.
Benefits of a Well-Maintained Property
As a homeowner, it is important to maintain your property to keep its value high. Selva Group can help you with this by providing expert villa maintenance services. Some of the benefits of having a well-maintained property include:
Increased curb appeal:
A well-maintained home will have increased curb appeal, which can make it more desirable to potential buyers.
Higher resale value:
If you ever decide to sell your home, a well-maintained property will have a higher resale value than one that has not been maintained.
Improved safety:
Regular maintenance can help to identify and repair any potential safety hazards before they cause an accident or injury.
Reduced repair costs:
By taking care of small repairs and problems as they arise, you can avoid larger and more expensive repairs down the road.
Improved energy efficiency:
Keeping up with regular maintenance can help reduce your home's energy consumption, which can save you money in the long run.
Understanding what property maintenance is
As a homeowner, it is important to understand what is considered property maintenance. Property maintenance can be defined as the process of keeping a piece of real estate in good condition and preserving its value over time. This includes all aspects of the property, from the structure itself to the landscaping and amenities.
There are many different factors to consider when it comes to property maintenance. One of the most important is the frequency with which you perform maintenance tasks. For example, painting the exterior of your home every five years is typically considered property maintenance, while repaving your driveway every two years is not.
It is also important to understand the difference between necessary and cosmetic repairs. Necessary repairs are those that must be made to keep the property functional and safe, such as fixing a broken window or repairing a leaky roof. Cosmetic repairs, on the other hand, are not required for the property to function properly but may be desired to improve its appearance, such as repainting walls or replacing outdated light fixtures.
Property maintenance can be a bit overwhelming at first, but understanding what is involved will help you better manage your responsibilities as a homeowner. The Selva Group offers expert villa maintenance services that can help you keep your property in top condition year-round. Contact us today for more information!
Overview of services offered by Selva Group
Selva Group is a leading provider of villa maintenance services. With over 15 years of experience in the industry, Selva Group has the expertise and knowledge to provide you with the best possible service for your property.
Some of the services offered by Selva Group include:
General villa maintenance:
This includes tasks such as cleaning, dusting, mopping, and polishing. We will also take care of any minor repairs that may be needed.
Air conditioning maintenance:
Selva Group will clean your air conditioner and ensure that it is working properly. We will also service your air conditioner on a regular basis to prevent any future problems.
Pool maintenance:
Selva Group will clean your pool and make sure that the pH levels are balanced. We will also check the filtration system and advise you on any necessary repairs or replacements.
Landscaping:
Selva Group offers landscaping services to help you maintain a beautiful garden or outdoor area. We can provide advice on plants and soil, as well as offer general gardening tips.
Pest control:
Selva Group can help to eliminate any pests that have infested your property. This includes termites, cockroaches, ants, and rodents.
Emergency repairs:
Selva Group offers 24/7 emergency repair services in case of any sudden failures or damages on your property. We will also ensure that the issue is fixed as quickly as possible to minimize any inconvenience.
Tips on how to properly maintain your villa or property
As a villa or property owner, it is important to maintain your asset to keep them in good condition and increase their value. Here are some tips on how to properly maintain your villa or property:
Regularly check for any damage and repair it immediately. This includes cracks in the walls, leaks, and any other type of damage.
Make sure to clean the premises regularly, both inside and out. This includes sweeping the floors, dusting surfaces, and washing windows.
Maintain the landscape by trimming hedges, watering plants, and removing debris.
Inspect the plumbing and electrical systems regularly for any damage or potential problems.
Keep an eye on the security of your property by ensuring that all doors and windows are locked when not in use and installing a security system if needed.
How can a utilizing professional villa maintenance services increase your property value?
Selva Group is a professional villa maintenance service provider with years of experience in the industry. We offer a wide range of services to our clients including villa cleaning, pool maintenance, gardening, and more. We also provide customized services according to the specific needs of our clients.
Utilizing professional villa maintenance services can help increase your property value in several ways. First, it helps to keep your villa always looking its best. This can be a major selling point for potential buyers who are looking for a well-maintained home. Second, regular maintenance can help to extend the lifespan of your villa, which can further increase its value. Finally, potential buyers will be more likely to trust a property that has been regularly maintained by a professional service provider.
If you are considering selling your villa or increasing its rental value, Selva Group can help. Our team of experts will work with you to create a custom maintenance plan that meets your specific needs and budget. Contact us today to learn more about our villa maintenance services!
Villa Maintenance Contract
As a homeowner, you want to make sure your property is well-maintained and always looking its best. This not only increases your curb appeal and property value, but it also makes your home more enjoyable to live in.
Enter Selva Group, experts in villa maintenance services. We offer comprehensive villa maintenance contracts that cover everything from housekeeping and janitorial services to pool and garden care. Plus, we use only the highest quality products and materials to ensure your home always looks its best.
With our villa maintenance contract, you can relax knowing that your home is being taken care of by professionals. Contact us today to learn more about our services and how we can help you keep your home looking its best.
Villa Building Maintenance.
If you are a villa owner, you know that maintaining your property can be a full-time job. Between keeping up with the landscaping, painting, and repairs, it can be tough to find time to relax in your own home. This is where Selva Group's villa maintenance services come in. With over 15 years of experience, we are experts at keeping villas looking their best.
We offer a wide range of services to keep your villa in top condition, including:
Landscaping And Gardening
Pool Maintenance
Painting And Wall Repair
Plumbing And Electrical Repairs
Air Conditioning Maintenance
No matter what type of villa maintenance you need, Selva Group has you covered. We will work with you to create a customized plan that fits your budget and schedule. Contact us today to get started!
Tips for maintaining your villa in an efficient manner
It is no secret that first impressions matter. When it comes to your home, potential buyers will make a judgment on its value based on its curb appeal. Therefore, if you are looking to sell your villa or even just want to maintain its value, it is important to keep up with regular maintenance and repairs.
Here are some tips from the experts at Selva Group on how to maintain your villa in an efficient and cost-effective manner:
Inspect your villa regularly and address any issues as soon as possible 
By catching problems early, you can avoid more costly repairs down the road. Selva Group offers regular villa inspection services starting at just AED 500 per month.
Create a maintenance schedule and budget
Determine what tasks need to be completed and how often, then set aside money each month to cover the costs. This will help you stay organized and avoid surprises when it comes time to pay for repairs.
Stay up to date on trends
Don't let your villa become outdated! Keeping up with current design trends will not only make your home more appealing to buyers, but it will also increase its resale value. Selva Group can help you with everything from choosing paint colors to selecting new furniture and fixtures.
Keep up with regular cleaning and decluttering.
A clean and well-organized home always looks better than one that is cluttered and dirty. Make sure to keep things tidy and take the time to deep clean regularly.
Don't neglect the exterior. 
You don't want your villa's curb appeal to suffer because of bad maintenance. Make sure to pressure wash and paint, when necessary, as well as trim landscaping and repair any loose pavers or bricks in your driveway. Selva Group can help with all aspects of outdoor maintenance from gardening to painting.
At Selva Group, our goal is to help you skyrocket your property value. Our expert villa maintenance services provide the best quality assistance to maintain any size and type of villa. We prioritize safety and customer satisfaction, which is why we are one of the most reliable providers of villa maintenance services in the region. If you want to ensure your property always stays up-to-date and safe for use, trust us with your villa's upkeep needs!
Villa Maintenance And Renovation Work In Jumeirah
Although extremely solution-oriented, groups have the proper abilities, tools, and know-how to get the job done right the first time. From carpentry, plumbing, electric companies, and portray to furniture meetings, chandelier installation, lock replacement, and far more, you can rely on us to repair just about anything. Whether you're constructing your dream pool or want somebody to maintain it crystal clean, our pool consultants are here to help.
One of probably the most thrilling elements about shifting into a model-new residence or decorating a funding property is deciding tips on adding taste and uniqueness through its decorations. While the world of residence ornament is so vast, some ideas can not go wrong. Our upkeep packages present probably the most cost-effective and handy way to ensure your house is at all times in good working order. Inspect alignment, cleansing, and flushing blockages in the drain traces and service drip water tray. Protect yourself and your family from undue hassles and potential security and well-being hazards because of faulty and damaged air conditioners that can malfunction at any time without giving any warning and usher in lots of stress. 
Here are a number of the most OK home maintenance corporations in Dubai. Unfortunately, doing repairs around the home can be a time-consuming and bothersome task, and everyone who does AC Servicing Dubai does not have the required ability set for it. Air conditioning unit ducts are vulnerable to dirt and grime, which might affect your health if not cleaned frequently. Our end-to-end maintenance resolution retains your property nicely and helps keep up its worthwhile reducing maintenance prices. Welcome to Selva services, the best and the biggest impartial house maintenance company within the UAE.