Property Snagging and Inspection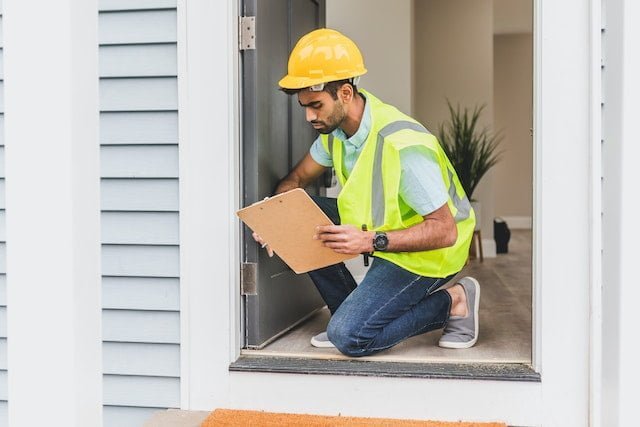 What is Property Snagging and Inspection Services?
Property snagging and inspection services are becoming increasingly popular in Dubai, as they offer a comprehensive way to check for defects in newly built properties.
The benefit of engaging a professional company to compile a snag list is that they will have experienced personnel who know exactly what to look for in terms of potential construction defects. This can save buyers a lot of time and money in the long run, as it can avoid major problems down the line.
Inspection services can also be useful for landlords who want to check the condition of their property before tenants move in, or after they have moved out. This can help to identify any issues that need to be addressed before the next tenant moves in.
About Selva Group
Selva Group Dubai Approvals Team offers exceptional property snagging and inspection services in Dubai for a variety of residential and commercial properties in addition to numerous approval services. We have experts that can evaluate a property and look for problems.
Our goal in offering property inspection and snagging services is to help real estate investors and purchasers ensure that they get what they paid for and that the contractor or developer they hired did their work correctly.
Home Inspection
A significant life objective is buying real estate in a nation like the UAE. But when you've made your choice, the following few actions might not be simple. Depending on the quality of the building or property, making the appropriate property choice can significantly save future expenditures.
With thorough assessments that evaluate structural integrity, walls, ceilings, and floors; roofing systems; waterproofing; the caliber of construction work; and lastly, the compliance measures required in line with regional legislation and norms, Selva Group Dubai facilitates this selection.
For townhomes, apartments, vacation homes, structures, villas, and other residential properties, we offer reports.
Informed Investors
Our most thorough home inspection includes a careful examination of the building's structural systems, roofing, interior and exterior, air-conditioning systems, plumbing, electrical, and firefighting, among other things.
A report is then issued with suggestions and a cost estimate for repairs, replacements, and upgrades for any defects or maintenance, as well as recommendations.
Selva Group has a lot of expertise in this area, which gives our international clients who come to see their investment property trust and peace of mind.
New Home Inspection
A new residential property inspection is usually a good idea, especially in this area, to preserve your investment, offer you knowledge of any problems in the future, and identify any maintenance that must be done right away under the developer's guarantee.
This assessment entails an in-depth investigation of the building's structural systems, roofing, interior and exterior, air-conditioning systems, plumbing, electrical, and firefighting, among other things, and the publication of a report with suggestions and a cost estimate for repairs, replacements, and upgrades for any flaws or maintenance.
Landlord/Homeowners Inspection
Maintenance may be a significant financial burden for a homeowner. An exhaustive inspection is the only remedy. Whether it's a villa, townhouse, flat, or building, Selva Group is exceptional at providing high-quality inspections of residential properties.
The inspection entails a thorough examination of the building's structural systems, roofing, interior and exterior, air-conditioning systems, plumbing, electrical, and firefighting, among other things.
The inspection concludes with the release of a report that includes recommendations and cost estimates for repairs, replacements, and upgrades for any flaws or maintenance. This will guarantee a return on investment and allow for future planning.
Off-Plan Handover/Snagging Inspection
Despite cost and flexibility, there are other hazards associated with budgeting for an off-plan building. To simplify your decision-making process, let Selva Group do the job.
Move-in/Move-Out Property Inspection
For the discriminating tenant or buyer, a comprehensive inspection of your home—whether it's a villa or an apartment—protects your interest and helps you prevent maintenance problems that might arise after you've purchased the property or moved in.
Before or after a person moves in or out, Selva Group offers a brief condition evaluation, examining problems and noting defects that need to be fixed. This report turns into a useful tool for pricing or just for your own peace of mind.
Sophisticated Tenants Inspection
Once you have chosen the ideal location for your new house, you do not want to have to worry about upkeep difficulties. An examination of the property will simplify your life. Selva Group will keep you informed.
We examine a property (villa, townhouse, apartment, or any other structure) and evaluate all main components, including the structural, interiors, exteriors, plumbing, lighting, and fire-fighting systems, among others. You are then given a thorough report on the condition of your property.
Secondary Market Property Inspection
When making a major life choice like purchasing a home, you want to be sure you are getting high-quality real estate without putting an undue strain on your budget.
With the use of advanced inspection reports, the Selva Group's team of qualified specialists can evaluate and ascertain the value of your property.
RERA Approved Building Inspections
The Middle East is an evolving market, hence building codes and regulations are often revised and it pays to keep track of such rules that determine the quality of your commercial property.
Before you look at buying a property, an inspection is a great way to assess the building from the interior and exterior, all the way to the foundation. Selva Group has more than 600 property inspections in its portfolio and over 15 years of experience and expertise in the field for such assessments.
RERA Recommended Inspection/Report
The market's regulatory compliance needs are well understood by Selva Group, which can produce a variety of commercial property inspection reports and audits that pinpoint serious flaws and examine building records.
Building Condition Audit (BCA)
According to RERA criteria, UAE Fire and Safety Codes, and the American Society for Testing and Materials Standards, this examination determines the state of a property, finds physical and construction flaws, and verifies compliance with building codes and fire safety rules.
The expenditures related to modifications or replacement are then highlighted in a report that is released.
Reinstatement Cost Assessment (RCA)
The first step in preserving your investment is to carry out a Reinstatement Cost Assessment on your property to defend against unfortunate events like a fire or natural disasters like flooding or earthquakes.
Selva Group has completed several inspections of this type and has the knowledge to assess your property's reinstatement value and confirm that sufficient insurance is in place to cover renovation and construction requirements in the event of unfavorable events.
Energy Audit
A thorough evaluation of the water and energy systems, as well as a calculation of usage and carbon footprint. To precisely identify the water and energy savings possibilities, Selva Group is authorized to conduct energy and water audits across four levels.
Cost Allocation Study (Annual Spend Allocation Study)
This research will examine how the annual maintenance budget for mixed-use complexes is divided up to see if the expenses have been distributed equitably.
Building Handover Inspection (Escrow)
Pre-handover examinations are customary to assist property owners in locating any flaws that are likely to be too expensive once the developer guarantee expires. For these inspections, Selva Group is proud to have a qualified and experienced crew.
We guarantee that the building is being constructed in accordance with the approved plan, specifications, and local code requirements, that construction flaws have been found, and that as-built drawings, O&M manuals, commissioning reports, certifications, utility connections, and warranties have been given.
Investor, Investment Fund, or REIT Expended Inspections
Inspections must be delicate in character and carried out with understanding whether ordered by a prominent investor, investment fund, or REIT. For sensitive investigations, Selva Group is the leading brand on the market.
Why is it important?
As Dubai's real estate market continues to grow, more and more people are looking to invest in property snag and inspection services.
These services provide a valuable service to buyers and sellers of Dubai properties, by ensuring that the property is in good condition before the sale is finalized.
Investing in these services can save you a lot of money in the long run, as they can help to identify any problems with the property before you complete the purchase. They can also provide peace of mind, knowing that you have done everything possible to ensure that your new home is in good condition.
Types:
There are broadly two types of snagging and inspection services: pre-handover and post-handover. Pre-handover inspections are conducted before the property is handed over to the buyer, while post-handover inspections are carried out after taking possession of the property.
Pre-handover snagging and inspection services in Dubai involve a thorough check of the property to identify any defects or shortcomings. Once the inspection is complete, a report is prepared detailing all the findings and recommendations.
The developer then has an opportunity to rectify the issues before the handover. This type of service is highly recommended for buyers as it gives them peace of mind knowing that their new home is free from any defects.
Post-handover snagging and inspection services are conducted after the buyer has taken possession of the property. This type of service is useful for identifying any defects that may have gone unnoticed during the pre-handover inspection.
It is important to note that post-handover inspections must be carried out within a certain time frame specified in the contract, otherwise, the developer will not be liable for rectifying any defects found.
Who can benefit from these services?
If you're a property owner in Dubai, then you may be wondering if you can benefit from property snagging and inspection services. The answer is yes! These services can help you ensure that your property is up to code and safe for occupants.
They can also help you identify any potential problems with your property so that you can take steps to fix them before they cause any damage or injuries.
How to choose the right inspection?
When it comes to choosing an inspection company in Dubai for your property snagging and inspection needs, there are a few things you need to keep in mind. First and foremost, you want to make sure that the company you choose is reputable and has a good track record.
There are many companies out there that claim to be able to provide these services, but not all of them are created equal. Do your research and read reviews before making your decision.
Another important factor to consider is pricing. There are many companies out there that charge different rates for their services. Make sure you get a few quotes from different companies before making your final decision.
This will help you ensure that you're getting the best possible value for your money. Make sure you communicate with the company you're considering hiring. Ask them questions about their experience, their process, and anything else you can think of.
The more information you have, the better informed you'll be when it comes time to make your final decision. Tips on how to ensure that your investment in Property Snagging and Inspection Services will have the desired outcome.
When it comes to property snagging and inspection services in Dubai, there are a few things you can do to ensure that your investment will have the desired outcome. First, be sure to choose a reputable company with a good track record.
There are many companies out there that claim to offer these services, but not all of them are created equal. Do your research and pick a company that has a solid reputation and is known for providing quality services.
Secondly, be clear about what you want from the service. What are your expectations? What kind of results do you hope to achieve? Be specific with the company you choose so that they can tailor their services to meet your needs.
Be sure to communicate with the company throughout the process. If there are any changes or concerns, be sure to let them know right away so that they can address them and make sure that your investment in their services is successful.
What do We Care About?
The supporting structure's foundation.
The integrity of Structure and Survey of Structure.
Internal Fitouts are effective.
Central air conditioning and ventilation.
Power plugs.
System for fire safety.
Seals, Facades, Windows, and Doors.
Plumbing, electrical, and mechanical systems.
Security apparatus.
A heater of water.
Completing the walls and ceiling.
System for heating.
Used materials.
Plaster and paintwork.
Employing a thermal camera to examine the HVAC.
Inspection of the entire property, including the kitchen, dining area, living room, hallways, kitchen, bedrooms, skirting, lighting, fittings, and fixtures.
Selva Group Property Snag & Inspect service will guarantee that your property is managed and maintained for optimal return on your investment, regardless of whether you are a financier, developer, homeowner, potential investor, real estate firm, insurance agency, or property manager.
With the help of our service, you can be sure that the property you're investing in will be an asset and provide you with significant profits. Please do not hesitate to contact us if you have any questions or want more information.