Retro Commissioning of Existing Buildings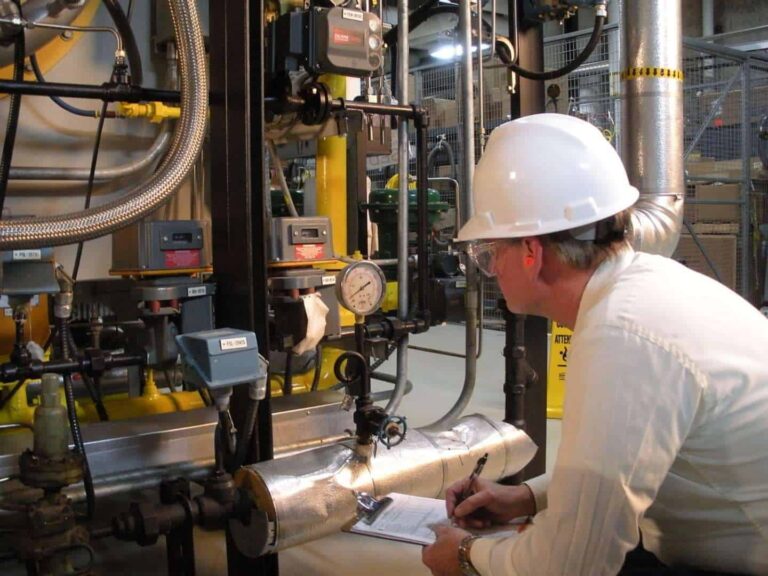 Selva Group's Retro-Commissioning Services
The Selva Group is a Dubai-based company that specializes in retro-commissioning of existing buildings. Retro-commissioning is the process of improving the energy efficiency and sustainability of an existing building by making changes to its operation and maintenance.
The Selva Group's retro-commissioning services are designed to help building owners and operators in the UAE improve the energy efficiency and sustainability of their buildings. We offer a range of services, including energy audits, feasibility studies, project management, and implementation.
Our team of highly experienced engineers and technicians is knowledgeable about the latest technologies and trends in the retro-commissioning industry. We have successfully completed retro-commissioning projects for several major commercial buildings in Dubai.
What is Retro-Commissioning of Existing Buildings?
One of the most important aspects of ensuring that buildings perform optimally is retro commissioning (RCx). This is a process whereby existing buildings are evaluated, and improvements are made to the systems and controls within the building to ensure that they are operating as efficiently as possible.
The Selva Group has developed a revolutionary approach to RCx that is helping to build owners and operators in the UAE to save energy, and money, and improve occupant comfort. Our comprehensive approach considers all aspects of a building's operation, from the HVAC system to lighting and controls.
We use state-of-the-art technology, and our team of certified professionals has extensive experience in conducting RCx projects. In addition to improving a building's overall performance, our RCx services can also help to identify potential health and safety risks.
By carrying out regular RCx, you can be confident that your building is operating safely and efficiently, providing a better environment for occupants while also saving on running costs.
What Services Does Selva Group Provide for Retro-Commissioning?
Selva Group is a full-service provider of retro-commissioning services. We work with our clients to develop a comprehensive understanding of their project's needs and requirements. Our team of experts then develops a customized plan to deliver the best results for our clients.
Our services include:
-identifying and addressing inefficiencies in existing HVAC, lighting, plumbing, and other building systems
– Improving indoor air quality and comfort
– Reducing energy consumption and costs
– Reducing maintenance costs
How Are Existing Buildings Improved Through Retro-Commissioning?
Selva Group is committed to providing retro-commissioning services that improve the quality of existing buildings in the UAE. We work with our clients to identify opportunities for energy and water savings, comfort improvements, and operational efficiency upgrades.
Our team of experts then develops and implements a tailored plan to address these needs. By continuously monitoring building systems and making ongoing adjustments, we ensure that our client's buildings are operating at peak performance levels.
This results in lower energy and water consumption, reduced maintenance costs, and enhanced occupant comfort.
Technology Provided by Selva Group
Selva Group is a world leader in providing retro-commissioning services for existing buildings. With a team of highly skilled and experienced engineers, we can provide the latest technology and tools to help owners and operators of existing buildings save money and improve operations.
Some of the latest technology that we provide includes:
-Infrared imaging: This allows for the inspection of hard-to-reach areas and the identification of hidden problems.
-Thermal imaging: This helps to identify areas where there are potential energy losses.
-Building automation systems: Selva Group can install and upgrade existing building automation systems to improve energy efficiency and comfort levels.
How is Selva Group utilizing its patented Energy Efficiency Technology for buildings?
We specialize in retro-commissioning existing buildings. We have developed a patented energy efficiency technology that is utilized for buildings in the UAE. The technology, which Selva Group calls the "smart grid system", was designed to help buildings reduce their energy consumption.
The system consists of a network of sensors and controllers that are installed in a building's electrical distribution system. These sensors and controllers collect data on the building's energy use and then optimize the distribution of power to ensure that the building is using electricity as efficiently as possible.
The smart grid system has been piloted in several buildings in the UAE, including the Dubai International Financial Center and The Address Downtown Dubai Hotel. In both cases, the system was able to reduce the buildings' energy consumption by over 10%.
Selva Group is now working on expanding the use of its technology to other buildings in the UAE and plans to eventually roll it out globally.
Benefits of Retro Commissioning
Improved building performance:
Retro-commissioning can improve a building's overall performance by optimizing its systems and equipment. This can lead to reduced energy consumption, lower operating costs, and increased comfort for occupants.
Increased occupant satisfaction:
When a building's systems are functioning properly, occupants are more comfortable and satisfied with their environment. This can lead to increased productivity and decreased absenteeism.
Improved indoor air quality:
Properly functioning HVAC systems can help improve indoor air quality by providing adequate ventilation and filtration. This can reduce the spread of airborne illnesses and increase occupant comfort.
Enhanced safety:
Retro-commissioning can identify potential safety hazards in a building and help mitigate them. This can protect occupants from injuries or accidents and safeguard the property itself from damage or liability claims.
Sustainability benefits:
By improving a building's energy efficiency, retro-commissioning can help to reduce its carbon footprint and lessen its impact on the environment.
The Process of Retro-Commissioning by Selva Group
When it comes to retro-commissioning existing buildings, Selva Group is leading the way. Our innovative approach to retro-commissioning ensures that your building is brought up to code and runs more efficiently, saving you money on energy costs.
The process of retro-commissioning by Selva Group begins with a comprehensive analysis of your building. We consider all the factors that could impact its performance, such as weather conditions, occupancy levels, and equipment usage.
We also consider your building's age and condition, as well as any recent renovations or changes. Once we have a thorough understanding of your building, we develop a customized plan to address any deficiencies.
This may include upgrading outdated equipment, making repairs, or adjusting settings to improve efficiency. We then implement the plan and monitor the results to ensure that your building is performing at its best.
Different Types of Energy Efficiency Technologies Used by Selva Group
Different types of energy efficiency technologies are used by Selva Group to revolutionize the retro-commissioning of existing buildings in the UAE. We have implemented a wide range of energy efficiency solutions including solar photovoltaic (PV) systems, LED lighting, variable frequency drives (VFDs), and building management systems (BMS).
Solar PV systems are used to generate electricity from sunlight, which can then be used to power lights, appliances, and other equipment. Solar PV systems are becoming increasingly popular as they offer a renewable and sustainable source of energy.
LED lighting is another energy-efficient solution that Selva Group has implemented. LEDs use less electricity than traditional incandescent bulbs and last much longer, making them a more cost-effective option in the long run.
Variable frequency drives (VFDs) are devices that control the speed of electric motors. By adjusting the speed of the motor, VFDs can help save on electricity consumption.
Building management systems (BMS) are used to monitor and control all the different systems in a building such as HVAC, lighting, and security. By having a central system that can be controlled remotely, building managers can make sure that all the different systems are running efficiently and at their optimal levels.
Selva Group is revolutionizing the retro-commissioning of existing buildings in the UAE, setting a new standard for energy efficiency and sustainability. Our innovative approach to systems optimization helps to build owners identify potential improvement options that are viable, both financially and technically.
By putting together, a comprehensive strategy tailored to fit each project, we can help ensure clients reach their ultimate goals: greater cost savings, enhanced occupant comfort, and improved operations.