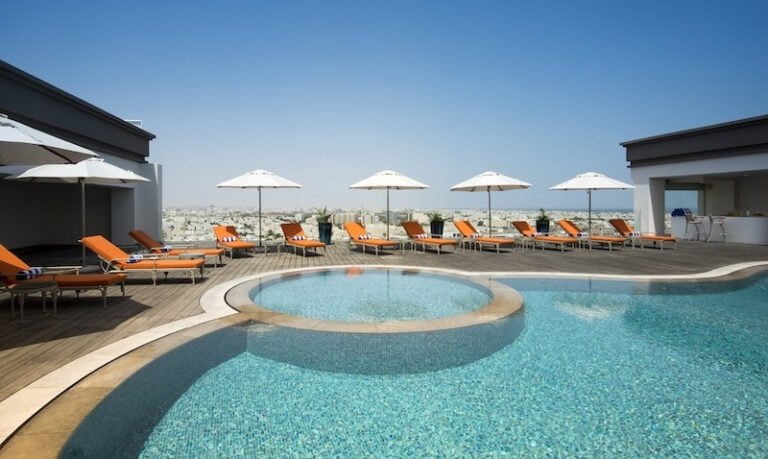 Swimming Pool Approval in Dubai
If you're planning to build a swimming pool in Dubai, there are a few things you need to know about getting approval for your pool. The process is not as complicated as you might think, but there are a few key steps you need to follow to ensure your pool project is approved by the Dubai authorities.
The first step is to apply to the Dubai Municipality, which can be done online or in person at their offices. You will need to provide some basic information about your pool project, including the proposed location, dimensions, and depth of the pool. You will also need to submit plans and drawings of the proposed pool.
Once your application has been submitted, a team from the Dubai Municipality will visit the site to assess whether the proposed pool complies with all the necessary regulations. If everything is in order, they will issue a permit for the construction of the pool.
Once you have received the permit, you can start construction on your pool. However, before you do so, you must notify your neighborhood's Community Development Association (CDA). The CDA will then conduct its own inspections to ensure that the construction of the pool is proceeding as per the approved plans.
Once the construction of your pool is complete, it will need to be inspected one final time by the Dubai Municipality before it can be used. This inspection is primarily to ensure that all safety regulations have been followed during construction and that the finished pool is.
Introduction to Selva Group
Selva Group Provides All Approval Services in Dubai, including Swimming Pool Approval Services. We have a team of highly professional technical engineers who can provide you with all your approval needs in Dubai.
Whether it is swimming pool approval services, Spa Approval, Smoking Permit, Licensing, or renewal services, we have the right solutions for your needs. Selva Group provides the quickest turnaround time on these approval services, including quick response times and top-notch customer service.
The Laws and Regulations
In the United Arab Emirates, there are several agencies that oversee construction projects, including swimming pools. The Dubai Municipality is responsible for issuing building permits and ensuring that all construction projects comply with the Emirate's building code.
The Department of Economic Development is also involved in the construction approval process, as they issue licenses to businesses in Dubai. Swimming pools must be constructed according to the specifications outlined in the Dubai Building Code.
All pool builders must be licensed by the Dubai Municipality and must follow strict guidelines when constructing a pool.
The following is a list of requirements that must be met to obtain a permit to build a swimming pool in Dubai:
– A site plan showing the location of the proposed pool, as well as any other structures on the property
– Detailed drawings of the pool, including dimensions, depth, and proposed layout
– A water tightness report from a certified engineer
– A certificate of good standing from a registered architect or engineer
– Proof of financial security in the form of a bank guarantee or insurance
– Proof of ownership or a tenancy contract for the property on which the pool is being built
– Approval from Dubai Municipality.
In addition to these requirements, all swimming pools must comply with Emirate law and Islamic values. For example, it is illegal to swim nude or wear clothing that bares too much skin.
Pools are also not allowed to be used for religious ceremonies. Additionally, women and men must have separate entrances and use different sides of the pool. Finally, all pools must adhere to safety standards including proper fencing, adequate lighting, and lifeguards on duty at all well-paint well-maintained filtration systems.
Required Documentation
If you're planning to build a swimming pool in Dubai, you need to obtain approval from the Dubai Municipality. The approval process is necessary to ensure that your pool meets all the safety and construction standards set by the municipality.
To apply for approval, you need to submit the following documents:
A detailed plan of your proposed swimming pool, including its dimensions, depth, location, and surrounding area.
An explanation of how the pool will be used (e.g., for private or public use).
Documentation showing that the property where the pool will be built meets all the required safety standards set by Dubai Municipality (e.g., fire safety regulations).
An estimate of the construction cost of the pool, as well as a schedule of when construction is expected to begin and end.
A copy of your valid trade license, if applicable.
A letter from your homeowner's association (if applicable) approving the construction of the pool on your property.
Different Types of Swimming Pools
There are four main types of swimming pools that can be constructed in Dubai: private, semi-private, public, and Olympic-sized. Private pools are usually found in villas or private residences. They are smaller and only intended for use by the residents of the property.
Semi-private pools are larger than private pools and may be found in residential complexes or hotels. They are typically open to guests of the complex or hotel, but not to the public.
Public pools are open to anyone who wishes to use them. They are usually owned and operated by the government or a municipality. Olympic-sized pools are the largest type of pool and are used for competitive events such as the Olympics.
Common Red Flags
– Applying for a permit without having the required documents can be a red flag.
– Applying for a permit without being aware of the requirements can be another red flag.
– Not providing accurate and updated information about the property can also be a problem.
– Applying for a permit without consulting with an experienced professional can result in delays and other problems.
Tips and Tricks 
The first thing you need to do is submit a written request to the Community Development Department (CDD). This request must include:
Your full name and contact information.
A detailed description of your proposed project, including the location of the pool on your property.
A site plan of your property, showing the location of the pool.
If you are planning to build a private or public pool.
The dimensions of the pool.
The depth of the pool.
The type of filtration system you will be using.
Once your request has been submitted, a CDD representative will visit your property to assess whether your proposed project meets all the necessary requirements. If it does, they will issue you a permit. If not, they will provide you with a list of requirements that must be met before they can issue a permit.
Some of these requirements may include:
-You may be required to submit additional documentation, such as an engineering report or architectural drawings
-You may be required to make changes to your proposed project
-You may be required to make changes to your site plan
After you have met all the necessary requirements, you must submit all relevant documents to the CDD for approval. This may include:
-A final engineering report
-Architectural drawings
-Construction drawings
-Any other associated documentation
Once the CDD has reviewed and approved your documents, they will issue you a final permit. At this point, you can begin the construction of your pool. However, there are some important steps that must be taken during the construction process. Some of these steps include:
-Installing safety fences and gates around the pool area
-Installing proper lighting and pool fixtures
-Adhering to all applicable laws and regulations regarding pool construction.
By following these tips and tricks, you can ensure that your swimming pool project is approved smoothly and quickly by the Community Development Department. Good luck!
Guidelines
The candidate should also be familiar with all the rules governing the equipment required for usage and maintenance. The following are these principles:
The use of steps and ladders is required for pools deeper than 0.6 meters. The stairs should be non-slip, and the ladders should be corrosion-resistant.
Steps should be given at every 30 m interval for big pools.
Toilet and change room facilities must be available in public pools.
If the pool is utilized at night, adequate underwater, above, or both lighting systems should be provided to illuminate the whole pool area.
The walls and deck of the pool should be marked with depth markers.
The pool deck should be on par with or larger than the pool area. It must have a non-slip surface and slope away from the pool of at least 1 in 40. To prevent waterlogging and pollution, the deck should also have enough drainage.
Hair and lint strainers, the appropriate outlet drainage system, and disinfection supplies need to be in place.
Selva Group provides a comprehensive service for all types of approvals, including those from the Dubai Municipality, TECOM and DCCA, Trakhees, Civil Defence, DSO (Dubai Silicon Oasis), DEWA, Concordia, DTCM permissions, and Nakheel. For any approval service, our Team is a reputable service provider.
From understanding the different requirements and restrictions to knowing what steps are needed for the approval process and how long it may take – we've included everything so that hopefully you can get your swimming pool up and running as quickly as possible. With a bit of hard work and dedication, we're sure that pool ownership is within reach!