Third-Party Consultants Approval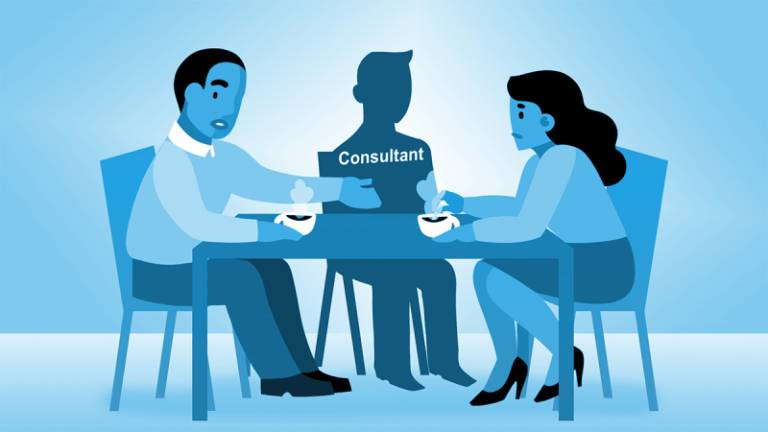 What is Third Party Consultants' Approval?
When it comes to construction projects in Dubai, all third-party consultants must be approved by the Dubai Department of Economic Development (DED). This includes architects, engineers, quantity surveyors, and any other consultant who is not employed directly by the main contractor.
The DED approval process is relatively simple and straightforward. Once the contractor has submitted all the required documentation, the DED will issue a decision within 10 working days. If the decision is positive, the consultant will be provided with a registration number which they can use to carry out their work on construction projects in Dubai.
However, if the decision is negative, the consultant will have 20 working days to appeal the decision. After this period, if no appeal has been filed or if the appeal has been unsuccessful, the consultant will not be able to work on construction projects in Dubai.
Why is it Important?
To ensure that all consultants working in Dubai are qualified and have the required experience, the Dubai Government has put in place a process for approving third-party consultants.
This process is important because it helps to ensure that only experienced and qualified consultants are working on projects in Dubai. This, in turn, helps to improve the quality of projects and protects the interests of clients who may be working with these consultants.
The approval process is managed by the Department of Economic Development in Dubai and all consultants must apply for approval before they can start work on any project in the Emirate.
The application process is straightforward and involves the submission of various documents such as the consultant's CV, list of past projects, etc. Once the application is submitted, it will be reviewed by a committee that will then decide on whether to approve or reject the application.
Approved consultants will be added to a register which is maintained by the Department of Economic Development. This register can be accessed by anyone who wants to check whether a particular consultant has been approved by the authorities.
It is worth noting that even if a consultant is registered with another country's professional body, they will still need to obtain approval from the Dubai authorities before they can start work on any project in the Emirate.
About Selva Group
For businesses seeking approval from the Dubai Municipality in relation to outside consultants, the Selva Group Dubai Approvals Team provides a wide range of services.
Our highly experienced professionals give you all the direction you need to proceed with various approvals from third parties, including specific structural approvals for your engineering projects. You may count on us to finish and submit your application for the authorization of third-party consultants within the deadline you have set.
Why choose Selva Group?
You may be confident that everything will be handled flawlessly from beginning to end when you entrust us with obtaining third-party clearance. The goal of Selva Group Dubai is to offer comprehensive services in relation to permissions for outside consultants in Dubai. Our exceptional performance and attention to rules have received recognition.
Professionalism
You may expect Selva Group Dubai clearances for structural permission and other Dubai Municipality clearances to be completely organized. Before submitting your application, we compile all pertinent information and verify its accuracy.
By outlining every step-in advance, we keep our pledge to complete the assignment within the specified time.
Knowledge (skills)
For our clients to take advantage of their exceptional skills, we exclusively employ the most competent experts in each of their specialties. Additionally, our personnel participates in training to keep them current on the most recent advancements and revisions to authority laws for the approval of third-party consultants.
Customization
At Selva Group Dubai Approvals Team, we employ a strategy that ensures each application receives individualized attention. Before declaring the appropriate category of third-party clearance, our specialists examine your precise needs for a certain project.
We communicate with you frequently to make sure you are happy with our advancement. Consult the experts at Selva Group Dubai Clearances Team regarding your unique requirements for third-party consultant clearances. Schedule a meeting with us right away!
How to Get a Third-Party Consultants' Approval?
If you are a third-party consultant working in Dubai, you will need to obtain approval from the relevant authorities before commencing work. The process for obtaining approval can vary depending on the type of work you will be undertaking and the specific requirements of the authorities.
However, there are some general steps that you will need to follow to get approval from the relevant authorities.
Contact the Dubai Chamber of Commerce and Industry (DCCI) and request a registration form.
Fill out the registration form and submit it along with the required documents to DCCI. The required documents typically include your company's memorandum and articles of association, your professional qualifications and experience, and a list of clients you have worked with in the past.
Once your registration is complete, you will be issued a certificate of registration from DCCI. You will need to present this certificate when applying for approval from other authorities in Dubai.
Approach the authority that is responsible for approving third-party consultants in Dubai and request an application form.
Fill out the application form and submit it along with all the required supporting documentation. The specific documentation required can vary depending on the authority, but it is generally like what was required for registration with DCCI.
Once your application is received, it will be reviewed by the relevant authority. If everything is in order, you will be issued an approval notice, which will allow you to start work as a third-party consultant in Dubai.
Documents Required
When applying for third-party consultants' approval in Dubai, there are a few documents that you will need to submit along with your application. These include:
A copy of your valid passport and visa
A copy of your trade license or professional certificate
A completed application form
A detailed CV or resume outlining your experience and qualifications
Any relevant project experience certificates or references you may have
An Attested degree certificate (if applicable)
Professional indemnity insurance certificate
Restrictions Imposed by the Government 
The Dubai government imposes various restrictions on third-party consultants. One of the most significant restrictions is the requirement for prior approval from the Dubai Municipality before any consultant can commence work. This approval must be obtained through the Consultants Affairs Department of the municipality.
Other important restrictions include:
 Third-party consultants are not allowed to advertise their services in Dubai without prior approval from the municipality.
They are also not allowed to practice their profession or provide consultancy services in Dubai without a valid license issued by the relevant authorities in Dubai.
Benefits 
There are many benefits to obtaining third-party consultant approval in Dubai. One of the most obvious advantages is that it can help you save money on your project costs. With the competitive nature of the construction industry in Dubai, every little saving can make a big difference.
Another great benefit is that it can help speed up the approvals process. Dealing with multiple government entities can be time-consuming and frustrating. Having a third-party consultant who is familiar with the approvals process can make a world of difference.
Third-party consultant approval can give you peace of mind. Knowing that your project has been approved by an independent expert can provide you with confidence and reassurance throughout the construction process.
Common Issues Faced During the Approval Process
Lack of experience and knowledge of the approval process:
This is one of the most common issues faced by consultants during the approval process. Many consultants do not have enough experience or knowledge about the process, which can lead to delays and errors.
Inadequate documentation:
Incomplete or inaccurate documentation is another common issue that can delay or prevent approval. All required documents must be submitted for the application to be processed.
Lack of communication:
Another issue that can delay or prevent approval is a lack of communication between the consultant and the relevant authorities. It is important to keep lines of communication open to avoid any delays.
Missing deadlines:
Missing deadlines is another common issue that can result in delayed or denied approvals. Consultants must submit all required documentation and meet all deadlines to avoid any delays in the process.
We hope that this post has provided you with a better understanding of the process involved in appointing a third-party consultant in Dubai. If you have any further questions, please don't hesitate to get in touch with our team of experts.