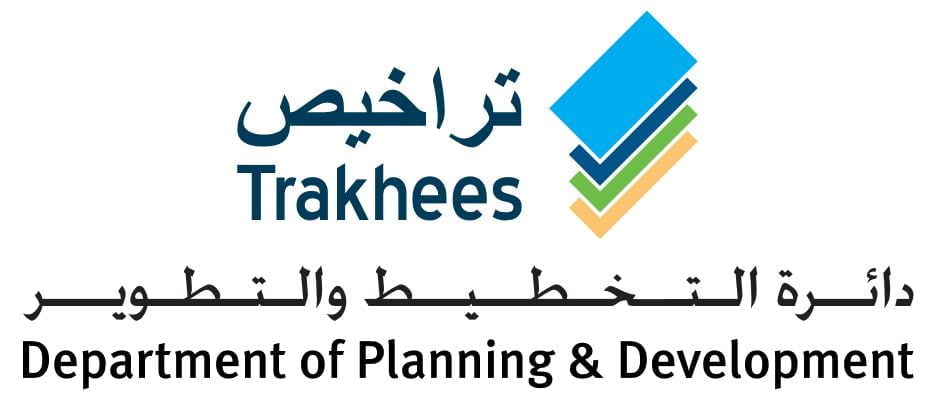 What is Trakhees Approval?
Trakhees approval is the process of obtaining approval from the Regulatory and Supervisory Bureau for all construction projects in the Emirate of Dubai. This includes both commercial and residential projects.
The purpose of Trakhees approval is to ensure that all construction projects meet the required safety, quality, and sustainability standards. To obtain Trakhees approval, developers must apply along with supporting documents to the bureau.
The application will be reviewed by a team of experts who will assess whether the project meets the necessary requirements. If the project is approved, developers will be issued a certificate of occupancy which allows them to begin construction.
It is important to note that Trakhees approval is not a one-time process – developers must reapply for approval at various stages of construction. For example, they must submit an updated application and documents once the project reaches 50% completion. Failure to obtain Trakhees approval at any stage can result in significant delays or even cancellation of the project.
Thus, it is essential that developers work closely with the Regulatory and Supervisory Bureau throughout the construction process to ensure that their project meets all required standards and obtains the necessary approvals.
About Selva Group
The Selva Group Team has been putting in work and offering all engineering solutions to satisfy Trakhees approval requirements and standards. We take excellent care of environmental protection, human health, and cleanliness, which guarantees a speedy Trakhees certification procedure.
We offer services for any size project, whether it involves installing offices, warehouses, or swimming pools. For prompt and excellent service, Our Team is the business to remember. We guarantee that you will receive the greatest design and construction services since we are the benchmark for both quality and performance.
Who Needs to Obtain Trakhees Approval?
If you are planning to set up a business in Dubai, you will need to obtain approval from Trakhees. Trakhees is the Regulatory Agency of Planning and Development Control in Dubai and is responsible for ensuring that all buildings and developments in Dubai meet the required safety standards.
Who needs to obtain Trakhees approval:
-Anyone who plans to construct a new building or development in Dubai
-Anyone who plans to carry out major renovations or modifications to an existing building or development in Dubai
-Anyone who plans to install or operate certain types of businesses or facilities in Dubai, such as power plants, chemical factories, and oil storage facilities
If you are unsure whether you need to obtain Trakhees approval for your project, you can contact the agency directly.
What Documents Need to Provide?
The applicant will need to provide the following documents and information to obtain Trakhees approval in Dubai:
A completed application form.
A passport-sized photograph.
A copy of the applicant's passport.
A copy of the sponsor's passport or UAE ID.
A copy of the tenancy contract.
Proof of income (e.g., payslips, bank statements).
An insurance policy.
How to Apply for Trakhees Approval in Dubai?
If you're looking to obtain Trakhees approval in Dubai, there are a few things you need to know. The first is that you must have a valid UAE residence visa to apply. You can apply for Trakhees approval online or through the Dubai Economic Department.
The second thing to keep in mind is that your project must be in an approved free zone to qualify for Trakhees approval. Once you have these two pieces of information, you'll be able to fill out an application form and submit it along with the required documents.
Documents required for Trakhees approval include your passport, UAE residence visa, commercial license, project location certificate, and NOC from your sponsor (if applicable). Once your application is reviewed and approved, you'll be issued a certificate of registration which will allow you to begin construction on your project.
Requirements for Obtaining a Construction Permit for Buildings and Worksites:
If you are planning to construct a new building or make modifications to an existing one in Dubai, you will need to obtain a permit from the Dubai Department of Economic Development (DED). The requirements for obtaining a construction permit vary depending on the type and size of the project.
To obtain a construction permit, you must first apply to the DED. The application must include:
-A detailed description of the project
-The location of the project
-The estimated cost of the project
-The proposed start and completion dates for the project
-The names and contact information for the project's contractors and consultants
Once your application has been submitted, a DED representative will review it and may request additional information. Once your application has been approved, you will be issued a construction permit.
Requirements for Opening Food Establishments in Dubai:
If you're looking to open a food establishment in Dubai, there are certain requirements you need to meet to obtain Trakhees approval. First and foremost, your business must be registered with the Department of Economic Development (DED). Once you have your DED registration, you can then apply for a food license from the Dubai Municipality.
In addition to registering your business and obtaining a food license, you will also need to submit the following documents to Trakhees:
-A floor plan of the premises
-A list of equipment and machinery that will be used
-A health and safety plan
-A waste management plan
-Proof of commercial insurance.
Benefits of Obtaining Trakhees
If you are looking to obtain Trakhees approval for your construction project in Dubai, there are many benefits that you will be able to enjoy. First and foremost, the process of obtaining Trakhees approval is much simpler and faster than other similar approval processes in other emirates.
In addition, once you have obtained Trakhees approval, you will be able to avoid any delays or disruptions that may occur during the construction process. By obtaining Trakhees approval, you can be assured that your construction project meets all of the necessary safety and quality standards.
What Regulations Must be Followed?
To obtain Trakhees approval in Dubai, there are several regulations that must be followed. These include:
All construction projects in Dubai must be registered with Trakhees.
A valid trade license is required to register a construction project.
All construction projects must have an approved building permit before work can commence.
Only licensed and qualified contractors are permitted to carry out work on construction projects in Dubai.
Construction companies must have a valid business license issued by the Department of Economic Development to operate in Dubai.
Failure to comply with any of these regulations can result in hefty fines and penalties, so it is crucial that all developers and contractors ensure they are fully compliant before commencing work on any project in Dubai.
Services for Trakhees Civil Engineering
Planning Services
The NOC for master plans.
Lease drawings and site plans.
NOC for service and general authority.
Certificates of Demarcation.
NOC for advertising.
Right of Way or Plot.
Obtaining or renewing a general NOC for planning.
Permit Services
The building permits.
Modification of the consultant-contractor processes.
Design Concept.
Registration of consultants.
Removal & Demolition, NOC.
Outstanding Study.
Landscaped parking areas with general NOC (grading and levelling).
General NOC (Fence/Compound Wall Installation, Tower Crane, Storage Tanks, and Pole Installation for Machinery Foundations).
NOC mobilization.
Approval of New Building Systems.
The process for approving software.
Postponement of Current Projects.
Services for modifications
Modifications are allowed.
Certificate of Modification Completion.
Services for inspection and compliance
Inspections of structures.
Obtaining a Certificate of Completion.
Site status assessments.
Construction Safety's Inspection & Compliance Section.
NOC for Nighttime Construction Activities.
Third-Party Scaffold Training Provider Registration/Renewal.
Facilities Permit Section
Section for Permits for Green Building
Green Building Consultants & Specialists Registration & Renewal.
GB Commissioning & Allied Specialists Registration/Renewal.
determining if a project is covered by the EHS Green Building Regulations.
Green building submission for NOC-BP (based on LEED regulations).
Green building submission for NOC-BCC (based on LEED regulations).
Submission for NOC-BP Green Buildings (Prescriptive compliance).
Submission for a NOC-BCC Green Building (Prescriptive compliance).
Villas NOC-BP Green Building Submission.
Villas NOC-BCC Green Building Submission.
NOC-BP Green Building Submission for the Industrial and Warehouse Sector.
NOC-BCC Green Building Submission for the Industrial and Warehouse Sector.
New Building Green Building Certifications.
Existing building green building certifications.
Trakhees Approval Rules  & Instructions:
The only goal of the Trakhees norms and regulations is to create ecologically friendly, sustainable development. With the rules and restrictions put in place by Trakhees, Dubai is undoubtedly heading in the right direction. The following are some of the areas where Trakhees has established rules:
Building regulations and Trakhees-approved design principles. The minimal architectural standards for the development of commercial, residential, and industrial projects are set out in this guideline.
Trakhees-approved building supplies and quality control standards.
The recommendation has to do with the calibre of the building materials employed. This rule aids in ensuring the necessary level of construction procedures as well as the calibre of the finished goods.
Building rules and Trakhees-approved design principles.
The recommendation specifies the essential structural requirements in accordance with Trakhees norms. This guideline aids in giving all technicians involved in the construction of the structure a basic understanding of the fundamental requirements that must be met.
Minimum requirements and regulations for individuals with disabilities.
As it specifies the very minimum for the ease of those with impairments, this guideline assures the construction of disabled-friendly constructions. The law has aided in maintaining morale among handicapped individuals by ensuring that the building is accessible and secure for them.
Building codes and design principles.
In this Tarkhees guideline, specific standards for the design of services for buildings are made plain.
Regulations for urban planning, MEP services, and design standards have been approved by Trakhees.
This guideline focuses on the Dubai government's development idea and makes sure the structure being developed is well within the bounds of what the Dubai government expects.
Testing of new concrete in the field
This makes it easier to confirm that the concrete used to construct the construction complies with international standards. This rule aids in ensuring robust construction since the strength of the concrete is connected to the strength of the structure.
Also available here is information about the services offered by Trakhees Online.
For more inquiries about our office's approval services, get in touch with Selva Group right away. You may also visit our main website to learn more.